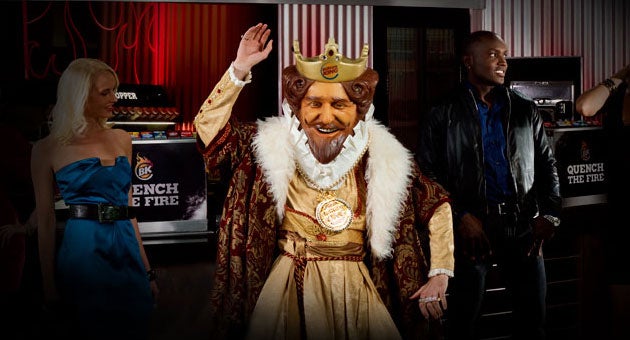 NY Pizza Burger is 2,500 Calorie Fat Bomb from Burger King
(CBS) Cardiologists may soon see an uptick in business if Burger King's latest fat-and-calorie bomb catches on.
Meet the New York Pizza Burger: four quarter-pound patties topped with pepperoni and mozzarella and smothered in marinara sauce - all on a sesame seed bun that spans nine-and-a-half inches.
PICTURES: Kids' Meal Shockers: Look Out!
It all adds up to 2,530 calories, 144 grams of fat (59 grams saturated) and 380 mg of cholesterol. An old-school Whopper is comparatively healthy, delivering 670 calories, 40 grams of fat (11 saturated), and 75 mg of cholesterol.
Nutritional guidelines say most people should consume no more 2,500 calories, 65 grams of total fat, 20 grams of saturated fat, and 300 mg of cholesterol in an entire day.

Nutritional information posted on the company's website indicates that each Pizza Burger contains six servings, though time will tell whether people brave enough to order the sandwich share it - or scarf it all by themselves.
The sandwich is scheduled to debut next month in the chain's "Whopper Bar" in New York City's Time Square district. So far, BK is keeping images of the sandwich under wraps.

But the restaurant is open 24 hours a day, seven days week.

In other words, it's always open, even if your coronary arteries aren't.
Thanks for reading CBS NEWS.
Create your free account or log in
for more features.