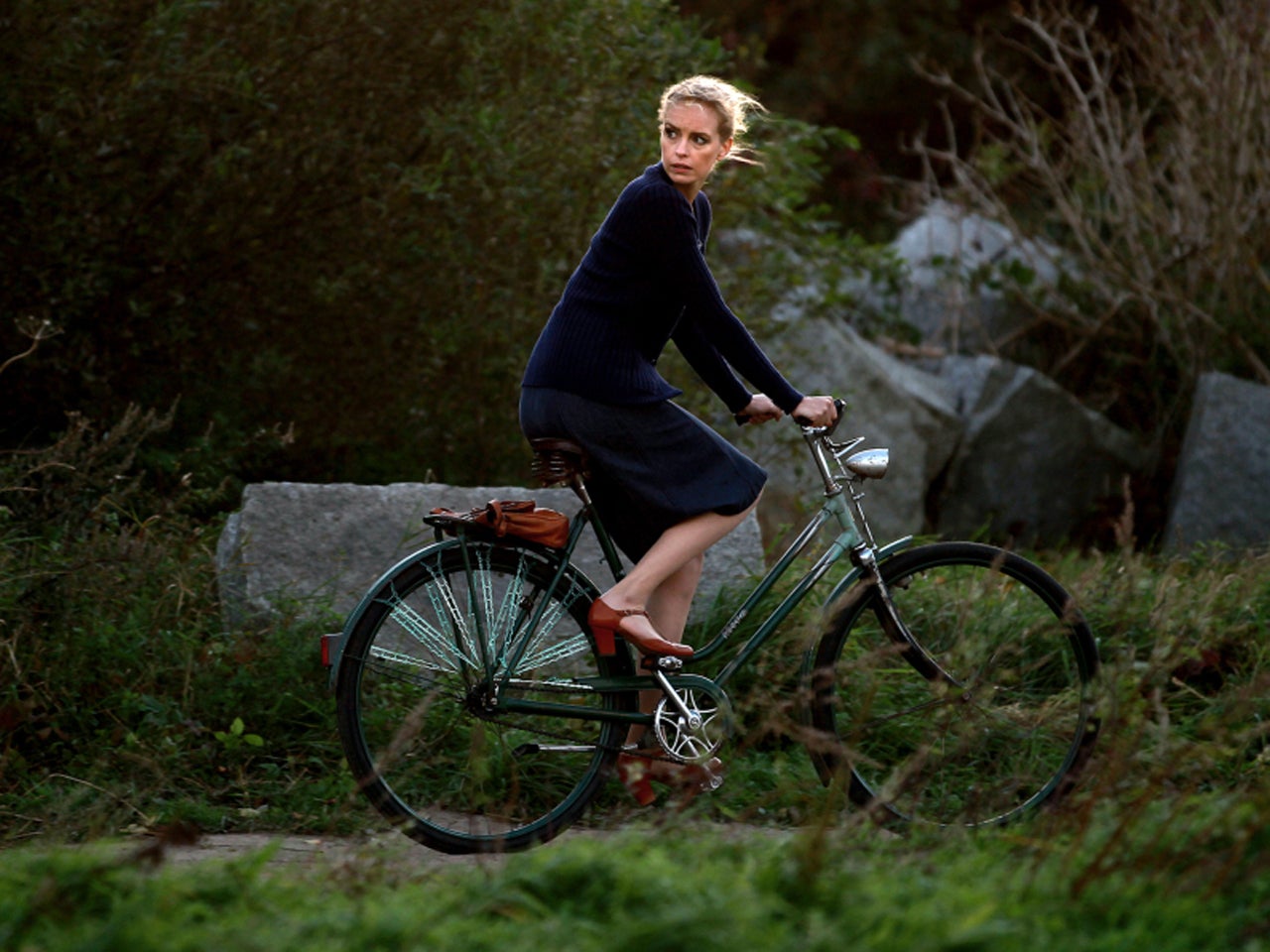 N.Y. Film Festival Review: "Barbara" a moving tale of escape to the West
NEW YORK It is 1980, and a young doctor in East Germany applies for an exit visa. Her reward? She is banished from Berlin to a provincial town, where she exists under constant surveillance by Stasi informants, and where she cannot trust any of her colleagues at the pediatric hospital to which she's assigned.
With trust a rare and dangerous commodity, Barbara Wolff soon faces ethical choices as she begins treating her teenage patients (some of whom are escapees from a nearby youth work camp), while she continues to plot her own exit to the West.
Winner of the Silver Bear at this year's Berlin International Film Festival (and Germany's official entry for the Best Foreign Language Film Academy Award), "Barbara" is an exceptionally moving story of a woman trapped both by the politics of the Soviet-dominated state and by her own fear of exposing her thoughts and emotions to those around her.
It is of a piece with "The Lives of Others," the 2007 Oscar-winner that explored the life of a Stasi informant. But rather than detail the cat-and-mouse machinations of a surveillance state, "Barbara" shows the internal conflicts of a woman whose moral choices can affect those even more compromised than she.
Nina Hoss (who had worked with director Christian Petzold on four previous films) gives a deft and nuanced performance, backed by a strong cast that includes Ronald Zehrfeld as a young doctor seeking an emotional connection with Barbara; Rainer Bock as a spy for the secret police; and Jasna Fritzi Bauer as a young patient who is discovered to be pregnant.
Petzold's own experience helped shape the film - his parents were refugees from East Germany, and two of his cousins who were forced to attend a youth work camp (designed for young people who refused to work for the good of the community) came back traumatized. "In the 1950s and '60s there were many Nazi educators in the youth camps," Petzold said.
"Barbara" was partly inspired by a 1930s novel about a banished Communist doctor working in the underground. Then five years ago, while visiting the former GDR, Petzold met a doctor who was in East Germany during the 1970s and '80s who told him that anyone who tried to leave the GDR was banished. "The female doctors had to go on the very outside of the provinces, and the male doctors became military doctors, as punishment. So the novel and this story by the doctor gave me the first kick for this script."
Petzold had a curious struggle about a line he wanted to cut from the screenplay, from a scene in which Barbara's lover tells her that, in the West, she won't have to work.
"I wanted to erase that line because it's pathetic a little bit," he said. "And all women who have lived in the GDR said 'You're crazy, this is the most important sentence.'" The line alludes to the view of women in the GDR that, unlike wives in the West who live as "kept" women in suburbs, holding Tupperware parties and shopping, women in the GDR worked, as everyone had to. "They were really equal to their male colleagues, and this was very important [to them]," Petzold said.
Though the film is quiet and introspective - thrumming with unease about Barbara's fate and her ethical decisions - it ends on an exuberant note, with a gospel rendition of Chic's "At Last I Am Free" played over the end credits. It's a choice for which Petzold is glad he fought.
"I was so excited to choose it at the end of the movie," he recently told the press prior to "Barbara"'s bow at the New York Film Festival. "The producer said, 'It's very expensive' - he was right, it was very expensive! And he said, 'Please, let's use a Chopin Nocturne at the end of the movie for the credits.' And I said, "No, no, this is when Barbara has won freedom, by herself. We have to use Chic - it's something we have to fight for."
"In Germany each advertisement, each commercial they say the words 'freedom' and 'Free to choose your mind, your gas station, your restaurant, your cell phone provider,' something like that. Everybody has forgotten what 'freedom' is. It's an entire feeling."
Adopt Films will release "Barbara" in U.S. theaters on December 21.
Written and directed by Petzold. Produced by Florian Koerner von Gustorf and Michael Weber.
Thanks for reading CBS NEWS.
Create your free account or log in
for more features.