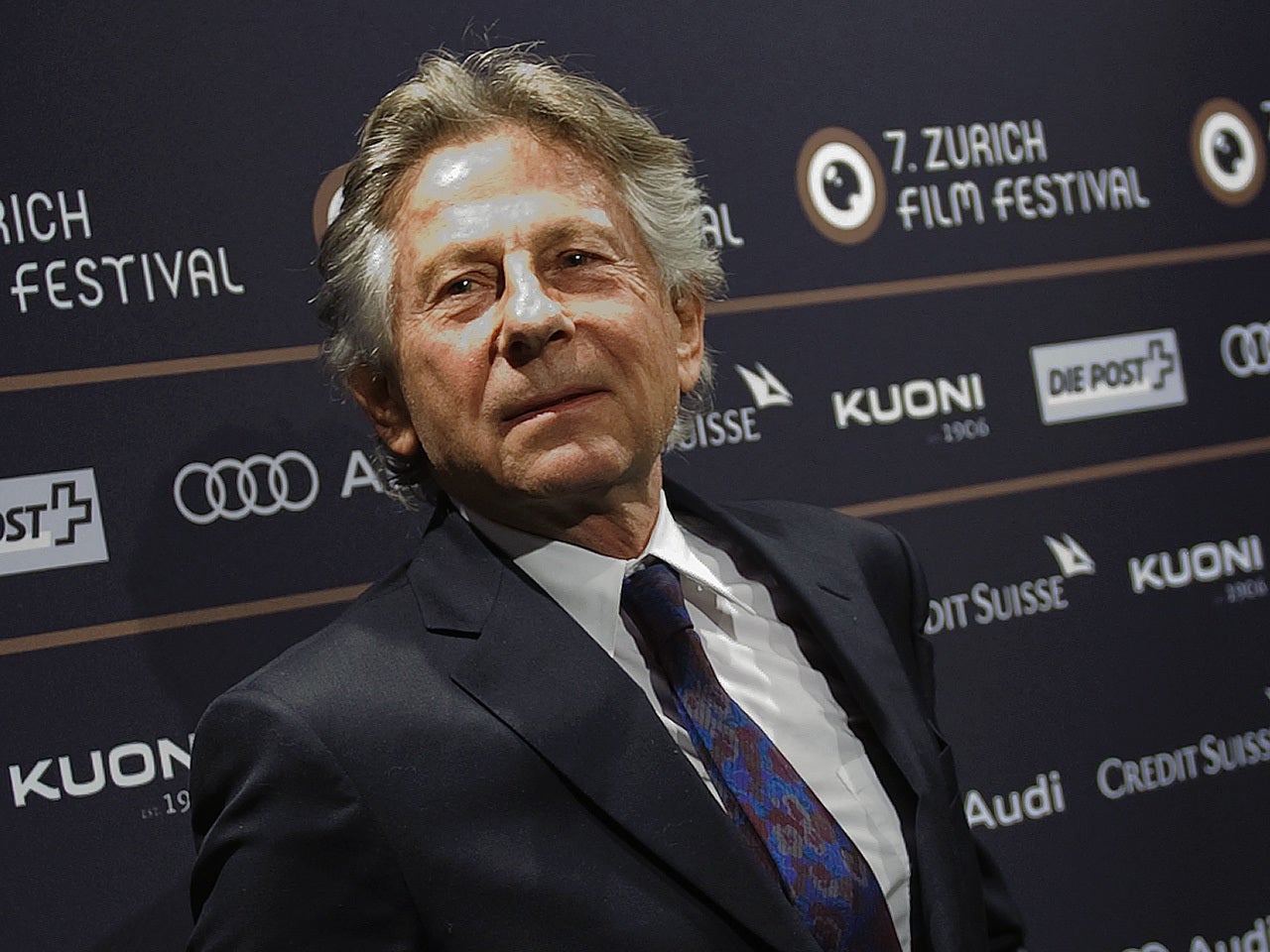 N.Y. Film Festival: Dissecting the Roman Polanski arrest
NEW YORK "This case brings out such venom in all sides," said documentary filmmaker Marina Zenovich, when asked about the subject of her last two films: director Roman Polanski, who has lived in exile from the United States for more than three decades after fleeing a sentencing hearing on a statutory rape charge.
Zenovich's 2008 feature "Roman Polanski: Wanted and Desired" was originally planned to explore the celebrity's fugitive status, hiding in plain sight in Europe. But it ultimately became a cause celebre, when Zenovich uncovered what appeared to be judicial misconduct by the late Judge Laurence J. Rittenband. A winner of two Emmy Awards and a prize at the Sundance Film Festival, the film became Exhibit A of the defense team's renewed effort to get the longstanding warrant for Polanski's extradition erased.
Making documentaries, Zenovich said, is "really, really hard . It's almost like you're working with found objects, the found objects being - if you get people to talk to you - what they say to you. The problem is getting these people to talk.
"I think my first film was cathartic to everyone involved, and made them make peace with it," she said.
Yet her film also opened up a can of worms for all parties - Polanski; the D.A.'s office; the victim, Stephanie Geimer; and former prosecutor David Wells, who revealed damning evidence and then (once Zenovich's film debuted) recanted his remarks to CNN's Anderson Cooper. [Wells explained he lied because he thought the documentary would only be seen in France.]
Although Polanski had not cooperated with her for the first film, Zenovich had arranged to interview him as a follow-up, a study in how a documentary was able to move and possibly alter his long legal odyssey. Instead, she said, the notoriety brought to the case by her film may have prompted his capture.
Her new feature, "Roman Polanski: Odd Man Out," examines the stunning arrest of the director in 2009 as he traveled to Switzerland to receive a lifetime achievement award at the Zurich Film Festival. Although Polanski owned a chalet in Gstaad and had traveled to Switzerland before, the Swiss authorities suddenly decided to honor an American arrest warrant - even contacting U.S authorities in Washington to alert them of Polanski's impending arrival.
Why? Could it have been pressure the Swiss government was feeling from the United States to release information about American citizens' Swiss bank accounts? Or the then-unraveling UBS banking scandal, involving more than $7 billion?
And whose idea was it to pursue Polanski now? Was it an attempt by the Los Angeles County D.A.'s office to correct a long-held embarrassment?
Justice officials in Bern, Washington and Los Angeles seemed to be sending cross signals about the case, as defense lawyers demanded a review of the misconduct charge, believing it would free their client. The D.A.'s office said such an investigation could only be held if Polanski appeared in person in California.
It was a standoff, and months passed as Polanski sat in a cell and then under house arrest in Gstaad.
Zenovich's film is a highly engrossing legal thriller, even disregarding the tabloid-like scandal at its core, as politics and art clash over the fate of a 76-year-old man who once faced a 90-day sentence but now faces dying in prison, as paparazzi flashes erupt around him.
Much of the film could only be gleaned from news reports and leaked documents. "With this film, I was able to get the French lawyer [on camera] but none of the other lawyers would talk," Zenovich said. Among the silent: L.A. County District Attorney Steve Cooley, who was about to launch a campaign (ultimately unsuccessful) to become the state's Attorney General.
Zenovich did, however, interview both Geimer and her mother, Susan Gailey, who recounts the shock of the events of 1977, and her inability to even speak the name of the man who molested her daughter.
"I never chose to focus on what happened on that night [of the rape] because I feel, like, I could never know," Zenovich said. "You have what you've heard, other people have what they've heard, and I think it's just going to die with everyone."
Next up for Zenovich? Editing a documentary on comedian Richard Pryor - "Another difficult man with the initials R.P."
"Roman Polanski: Odd Man Out" was directed by Marine Zenovich; produced by Zenovich and Lila Yacoub; and written by Zenovich, P. G. Morgan, and Chris A. Peterson.
Thanks for reading CBS NEWS.
Create your free account or log in
for more features.