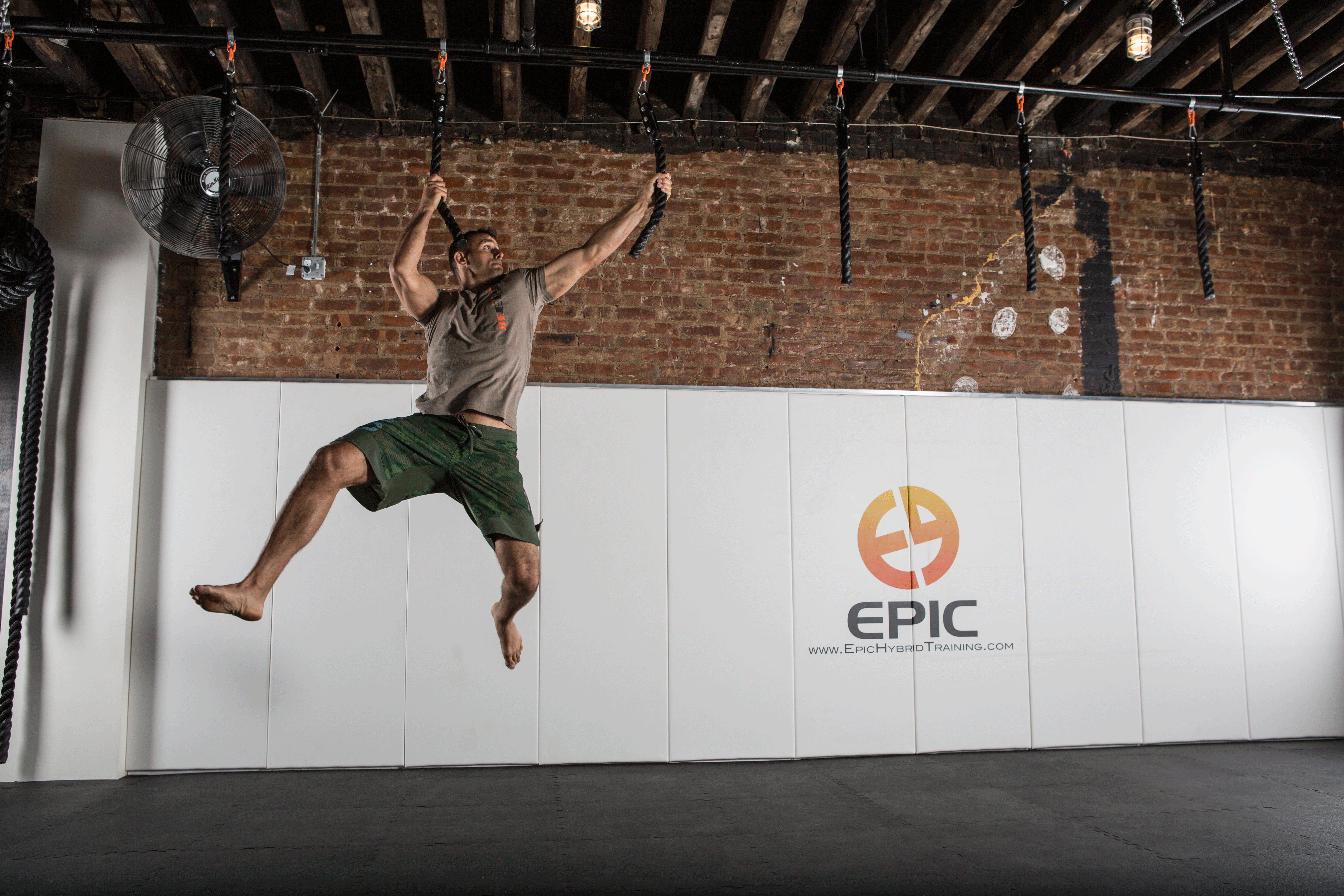 Now you can train like an "American Ninja Warrior"
People thought hairdresser/fitness trainer Sam Sann was crazy when he decided to open Iron Sports in Houston six years age. It was the country's first gym to offer training on the obstacles seen on the hit TV show "American Ninja Warrior." Now, Sann says he's bombarded with requests for advice from all over the world from wannabe entrepreneurs looking to follow in his footsteps.
"I always tell people to be careful what you wish for," said Sann, who has competed on the show four times, in an interview with CBS MoneyWatch. He added that owning a Ninja business isn't as fun as competing on the obstacle course competition.
Ninja veteran Andy Mariage sought Sann's advice before he decided to open Warrior Sports in Springfield, Missouri, last year. He even paid several visits to Sann's gym.
"I am not a millionaire because of it, but I am doing all right," Mariage said in an interview, adding that his business is profitable. "We are looking at opening up another location."
Though precise numbers are hard to come by, increasing numbers of gyms have opened across the U.S. that offer training on Ninja obstacles over the past few months. Like Nunn and Mariage, many of the entrepreneurs attracted to this business have first-hand experience competing on "American Ninja Warrior" and are in the process of expanding.
Replicating the "American Ninja Warrior" experience isn't easy because the obstacles are large and require contestants to dangle in the air, sometimes by more than 20 feet. The show is shot outdoors. It takes crews several weeks to build Mt. Midoriyama, the site of the finale of "America Ninja Warrior" in Las Vegas that will be shown starting later this month. No one has ever claimed the $1 million prize for competing the course's 23 obstacles
The Ninja business attracts everyone from athletes in peak condition to couch potatoes who mistakenly think the obstacles on "American Ninja Warrior," such as the 14-foot high Warped Wall, are easier than they look. Then there are the kids who drive their parents crazy by imitating moves they see on the show -- on the furniture in their homes.
Not surprisingly, these gyms also report doing a brisk birthday party business. "Yes we do kids parties," Tony Torres, co-owner of Alternate Routes Gym, in White Marsh, Maryland, who has competed on the show, told CBS MoneyWatch in an email. "This year, within the first two weeks of June, I was booked up to September."
"American Ninja Warrior" was spun off from a Japanese show called "Sasuke" that began in the 1990s. It first aired in the U.S. in 2009 and has grown in popularity since then. Although a few athletes on the show have gotten sponsorship money, most competitors need to keep their day jobs, which range from exterminators to physicians.
"When you go to these tryouts, there are people that have camped out in tents," said Alexander Nicholas, the owner of EPIC Hybrid Training, which has two gyms in New York City. "It's amazing that these people give up so much to go on a show that airs once a year, and they'll get -- if they're lucky -- a minute, maybe two or three minutes of airtime."
Nicholas, another veteran Ninja competitor, also has locations in Providence, Rhode Island, that are operated with franchise partners. He plans to open 25 to 50 locations within the next three to five years. He says all have operated in the black after three months. Epic Hybrid's revenue will rise at least 15 percent from last year, according to Nicholas, who says investors are eager to cash in on the show's popularity.
"I have had venture capitalists that want to partner with me, different people approach me," said Nicholas, who was on the show in 2013 and 2014 but couldn't participate in 2015 because of scheduling conflicts.
Though the competition in the Ninja business is heating up, it pales in comparison to the challenges that real-life ninjas faced in feudal Japan where they were spies and mercenaries.
Thanks for reading CBS NEWS.
Create your free account or log in
for more features.