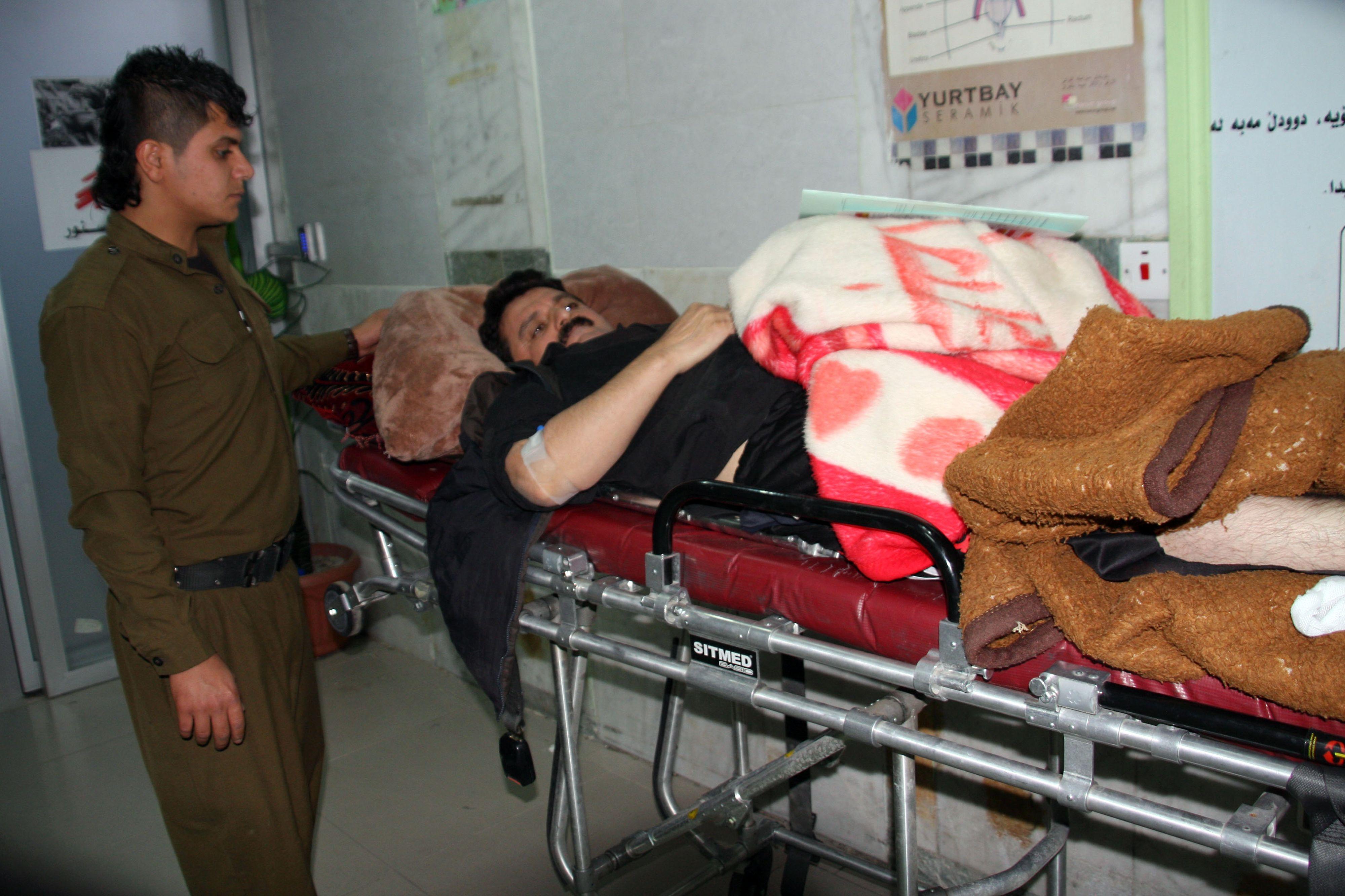 Iraq-Iran earthquake kills at least 140, injures hundreds more, official says
TEHRAN, Iran -- Iran's state-run IRNA news agency says the death toll in the powerful 7.2-magnitude earthquake along the borders of Iran and Iraq has risen above 140.
IRNA also said over 860 people were injured in the quake that shook the region Sunday.
The report Monday morning said 141 had been killed in cities and towns in the western Iranian province of Kermanshah.
It said rescuers worked through the night and the operations will be accelerated during the day Monday.
Deputy Gov. Mojtaba Nikkerdar of Iran's Kermanshah province told state television exact numbers would not be available for hours.
The U.S. Geological Survey confirmed the quake on its website, placing its epicenter around 19 miles, or 31 kilometers, outside the eastern Iraqi city of Halabja and issuing an "orange" alert for "shaking-related fatalities and economic losses."
Pirhossein Koulivand, head of Iran's emergency medical services, told a local television station that the earthquake led to a power outage in the country's western cities of Mehran and Ilam.
He also said 35 rescue teams were providing assistance.
"Damage has been reported in at least eight villages," Morteza Salim, the chief of Iran's Red Crescent Organisation, told IRINN. "Some other villages have suffered power cuts and their telecommunications system has also been disturbed."
Iranian social media was abuzz Sunday night with posts of people evacuating their homes, particularly in Kermanshah and Ghasr-e Shirin, where injured people were thought to be buried under the rubble.
The semi-official Iranian ILNA news agency reported that at least 14 provinces were affected by the earthquake.
Iran sits on many major fault lines and is prone to near-daily quakes. In 2003, a 6.6 magnitude flattened the historic city of Bam, killing 26,000 people.Iran is prone to near daily quakes as it sits on many major fault lines. In 2003, a 6.6 magnitude flattened the historic city of Bam, killing 26,000 people.
In Iraq, mosques in the capital Baghdad have been saying prayers through loudspeakers, BBC News reported.
Thanks for reading CBS NEWS.
Create your free account or log in
for more features.