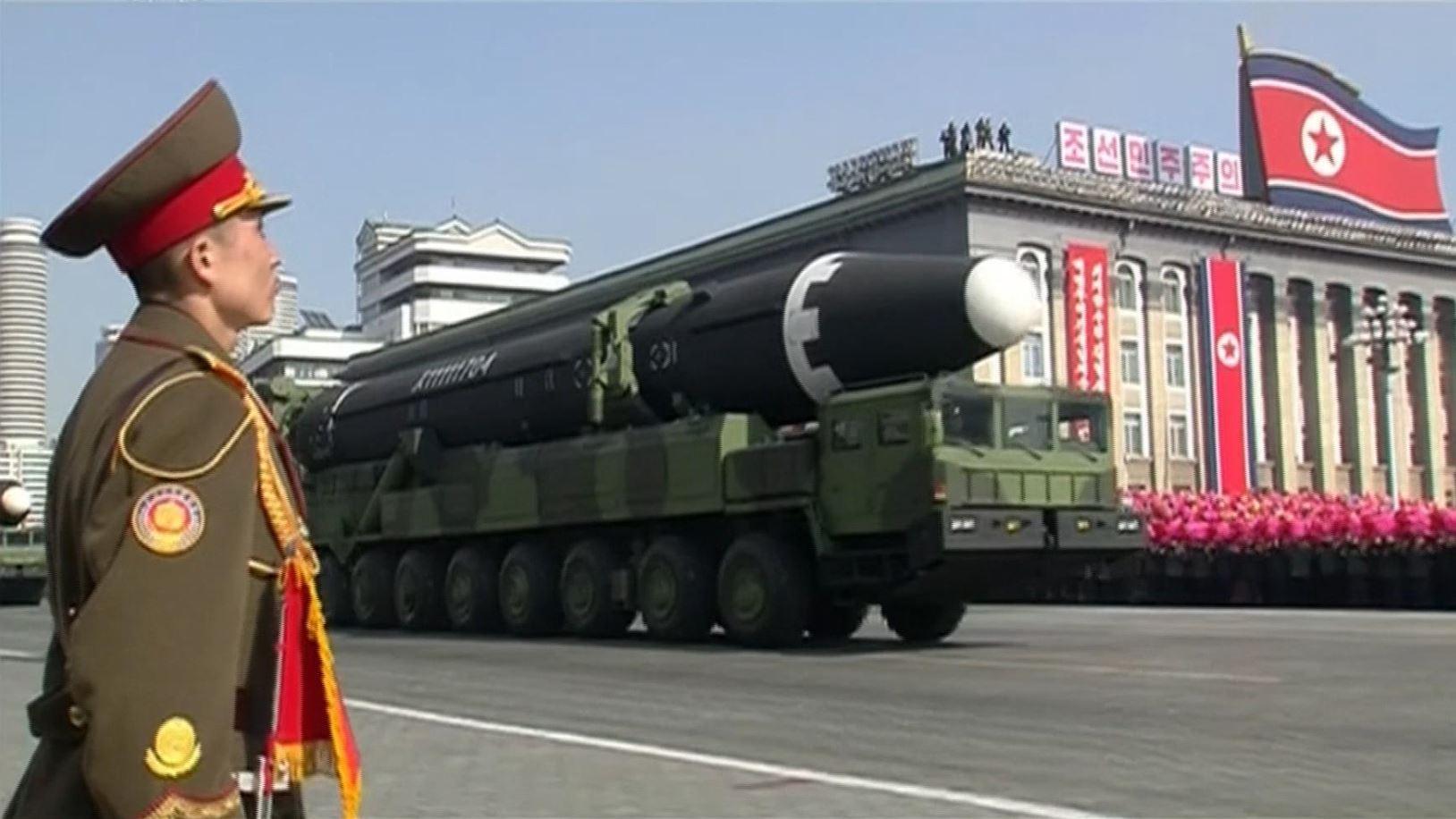 N. Korea tries to steal Olympic thunder with missiles on parade
SEOUL -- North Korea has managed to dominate the run-up to the 2018 Winter Olympics -- first by just deciding to participate, then by sending a 550 person delegation, and now by staging a massive military parade on the eve of the Games opening ceremonies.
CBS News correspondent Ben Tracy reports North Korea put on a major show of force to mark the 70th anniversary of the founding of its army. Tens of thousands of soldiers marched in Kim Il Sung square in Pyongyang.
The Kim Jong Un regime also proudly paraded many of its weapons of war --including two different versions of its intercontinental ballistic missiles, believed to be capable of reaching the United States. Kim Jong Un and his generals watched the parade from seats above the procession route through the capital.
Shea Cotton, an expert on the North's weapons program, says the parade is, "probably North Korea's way of trying to show that it is relevant, that it can control the narrative in the region."
But he notes that if Kim was trying to look more rational by engaging with South Korea on the Olympics, the display of military power is an odd way to show it.
"I think if North Korea wanted to be reasonable with something like this, they wouldn't be holding a parade the day before the Olympics," Cotton says.
During Vice President Mike Pence's stop in Japan on Wednesday, he told hundreds of U.S. military personnel at Yokota Air Base that military action against North Korea remains a possibility.
"You, the instruments of American power, should know; all options are on the table," Pence told the American troops. "Those who dare to threaten us would do well not to underestimate the capabilities of the armed forces of the United States."
North Korea was officially welcomed at the Olympic athlete's village on Thursday, and South Korean President Moon Jae-in plans to host members of the North's delegation -- including the sister of Kim Jong Un -- for lunch over the weekend.
Meanwhile, American luge athlete Erin Hamlin, who was named Team USA's flag bearer, is more excited about the North Korean athletes who are participating in the games.
"I mean, that's what it's all about, is bringing people together in a peaceful environment to celebrate sport and something that we all love to do," Hamlin told CBS News.
The athletes don't seem to be focused on the politics surrounding these games, and Olympic competition did officially begin on Thursday. Matt and Becca Hamilton, the American brother-sister curling duo, trounced the Russian team 9 - 3 in their opening match.
So while politics continues, let the games begin.
Thanks for reading CBS NEWS.
Create your free account or log in
for more features.