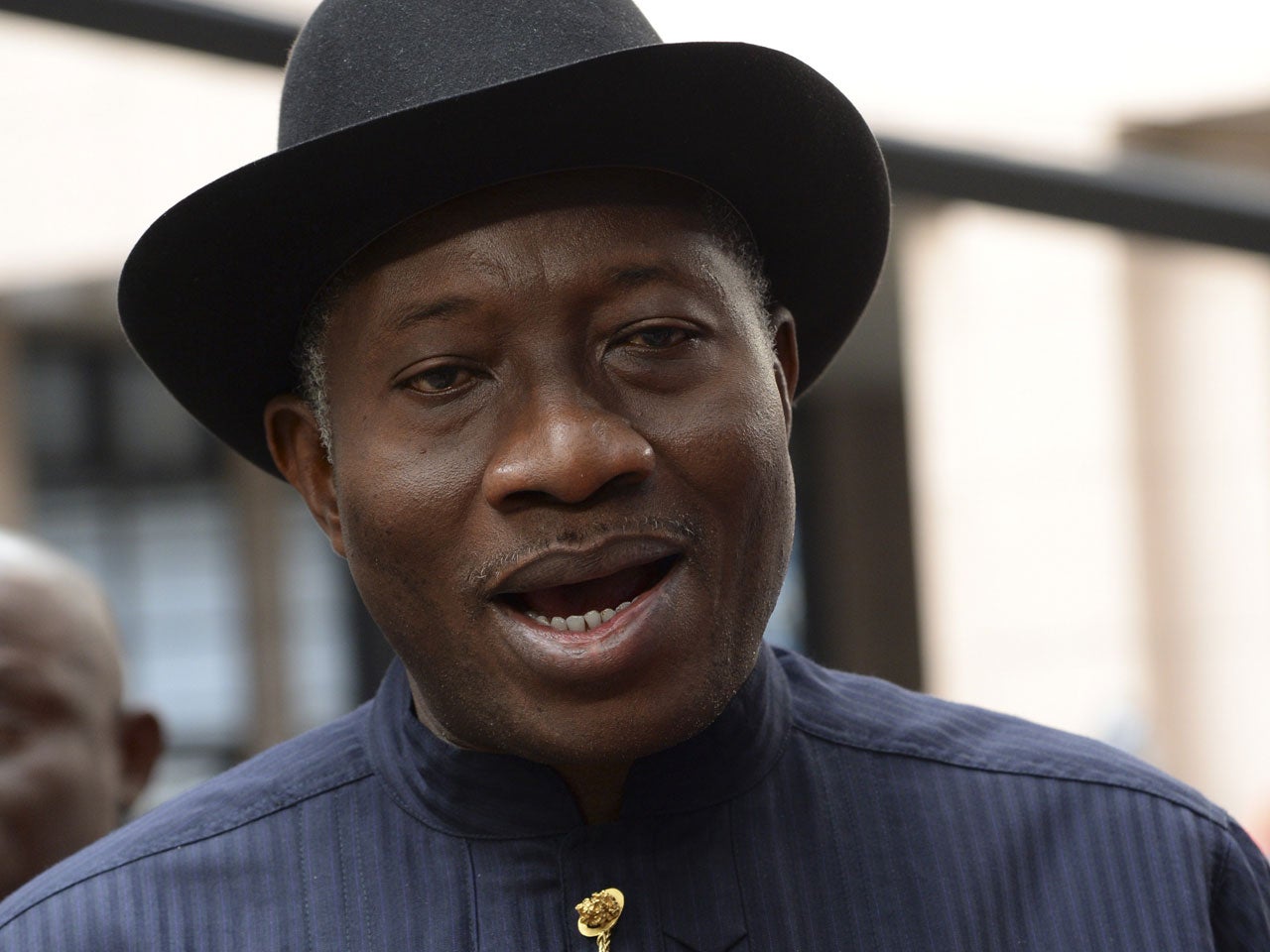 Nigeria welcomes U.S. military assistance to free kidnapped girls
WASHINGTON - Nigerian officials on Tuesday welcomed a U.S. offer to send an American team of military personnel and law enforcement officials with expertise in investigations and hostages to help the country's efforts to find and rescue the nearly 300 schoolgirls kidnapped by Islamic militants in the country's northeast.
Secretary of State John Kerry said Tuesday the American embassy in Nigeria is "prepared to form a coordination cell" that will aid in Nigeria's efforts.
Kerry said Nigerian President Goodluck Jonathan "happily" welcomed the offer of a U.S. embassy team that could provide expertise on intelligence, investigations, and hostage negotiations, help facilitate information sharing, and provide victim assistance.
"We are immediately engaging to implement this," Kerry said.
The U.S. has been involved for some time in the fight against Boko Haram - the Islamic military group that has sowed bloody havoc in Nigeria's northeast for years, State Department spokesperson Jen Psaki said.
"In just the last year alone, we've provided approximately $3 million in law enforcement assistance to Nigeria including assistance to develop Nigerian capacity to search, identify, mitigate and dispose of IEDs and related materials," Psaki said.
CBS News State Department correspondent Margaret Brennan reported on "CBS This Morning" that American officials have admitted many of the girls kidnapped three weeks ago have likely already been sold or smuggled out of the country.
In a video message released Monday, the leader of Islamist terrorist group Boko Haram, Abubakar Shekau, said the schoolgirls are now slaves.
"By god, we'll sell them in the market," he vowed, adding that "girls should be married out at the age of nine or 12."
Meanwhile, residents and police in Warabe, a village near one of the Boko Haram stronghold of Maiduguri, told Reuters on Tuesday that militants had raided their village overnight, making off with eight more girls aged 12 to 15.

"They were many, and all of them carried guns. They came in two vehicles painted in army color. They started shooting in our village," resident Lazarus Musa told Reuters by telephone.

Police told the news agency that the attackers escaped with the girls and food and other essentials looted from the village.

"Many people tried to run behind the mountain but when they heard gun shots, they came back," Musa said. "The Boko Haram men were entering houses, ordering people out of their houses."

Nigerian parents now fear sending their children to school.
Thanks for reading CBS NEWS.
Create your free account or log in
for more features.