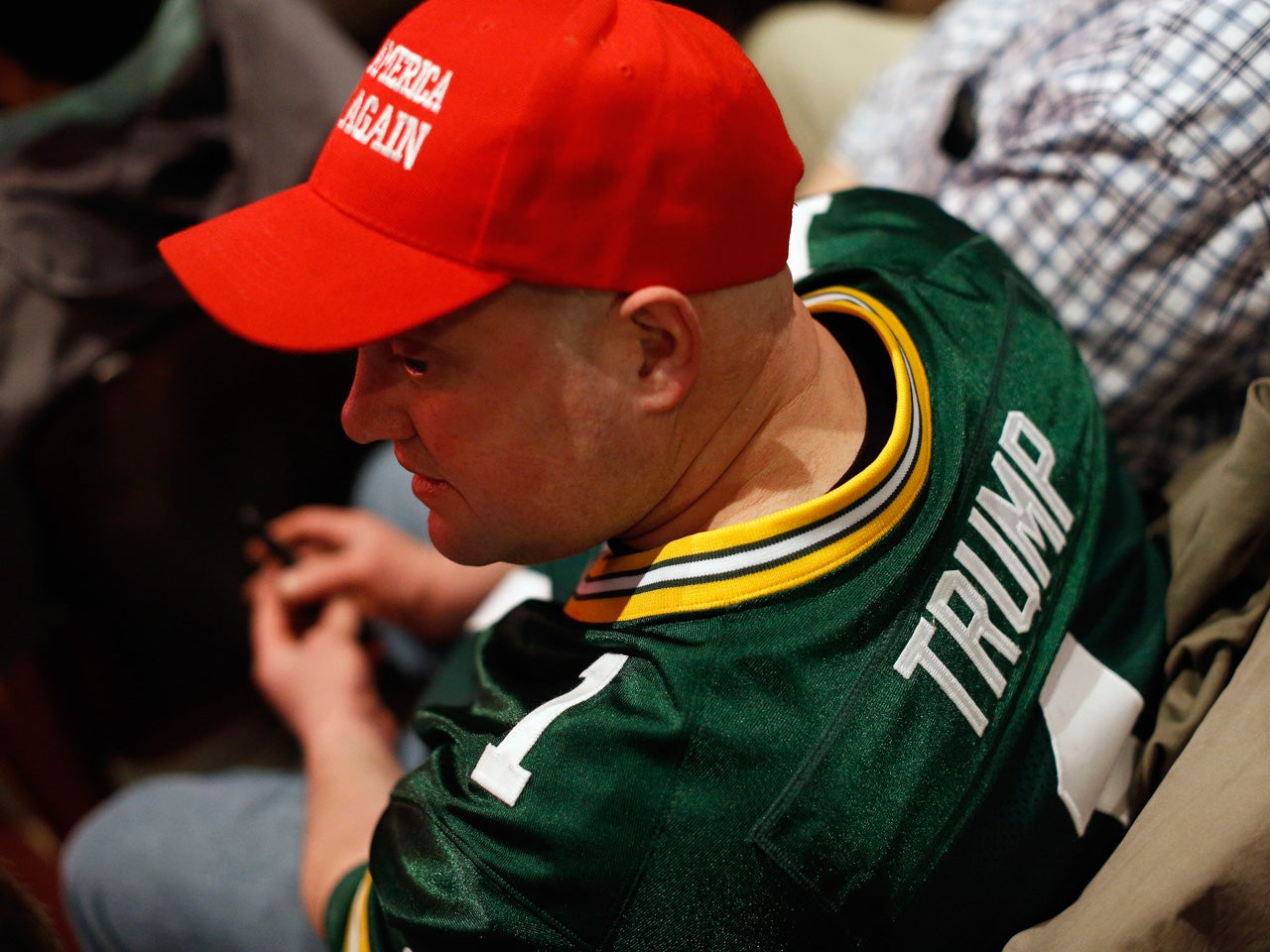 NFL denies sending Donald Trump letter over presidential debates
The NFL is pushing back on Donald Trump's claim that he received a letter from the football organization over the presidential debate schedule, tweeting out a denial Saturday evening.
Brian McCarthy, an NFL spokesperson, sent this message on Twitter:
@mikesisak @alexweprin While we'd obviously wish the Debate Commission could find another night, we did not send a letter to Mr Trump.

— Brian McCarthy (@NFLprguy) July 30, 2016
Trump, in an interview with ABC News earlier this week, complained about the three presidential debates, two of which are scheduled for the same night as NFL games.
"I'll tell you what I don't like," Trump said. "It's against two NFL games. I got a letter from the NFL saying, 'This is ridiculous.'"
"I don't think we should be against the NFL," he went on. "I don't know how the dates are picked."
On Friday, Trump, who once skipped a Republican primary debate after a tiff with one of the Fox News moderators, also tweeted out an accusation that "Hillary & the Dems" were attempting to "rig the debates" with the scheduling:
As usual, Hillary & the Dems are trying to rig the debates so 2 are up against major NFL games. Same as last time w/ Bernie. Unacceptable!

— Donald J. Trump (@realDonaldTrump) July 30, 2016

In a separate statement to ABC, the GOP nominee's campaign attempted to clarify that "Mr. Trump was made aware of the conflicting dates by a source close to the league."
Debate dates are recommended by the non-partisan Commission on Presidential Debates (CPD), a private panel that consists of Republicans and Democrats. The commission set the fall dates in September of last year.
On Saturday, the panel responded to Trump, saying that "the CPD did not consult with any political parties or campaigns in making these decisions."
In another statement Sunday, the CPD said they worked "more than 18 months to to identify religious and federal holidays, baseball league playoff games, NFL games, and other events" to avoid conflict, but that it was "impossible to avoid all sporting events."
"[T]here have been nights on which debates and games occurred in most election cycles," the panel said. "A debate has never been rescheduled as a result."
The three presidential debates are scheduled for September 26, October 9, and October 19.
Thanks for reading CBS NEWS.
Create your free account or log in
for more features.