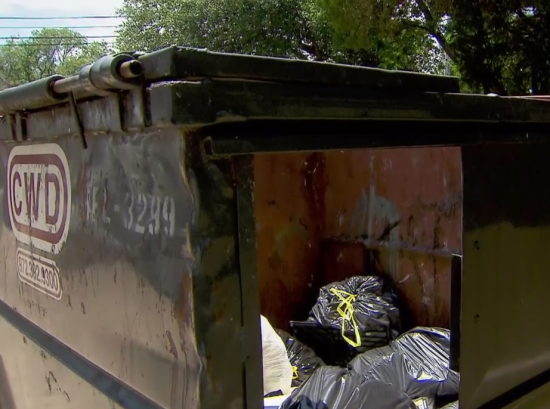 Newborn found alive, abandoned near dumpster in north Texas
DALLAS -- A newborn in north Texas became the second in two weeks to be found alive in or near a dumpster, reports CBS DFW. According to Dallas Police, someone taking out the trash discovered a newborn lying in some grass near a dumpster in Dallas Saturday around 9:30 p.m. The child still had its umbilical cord attached, the station reports.
The witness transported the infant to the hospital, and the child is reportedly in good health. Dallas Police returned to the apartment complex but have been unable to locate any additional witnesses or the baby's mother.
Another newborn was found discarded in a trash dumpster June 15 behind a Hurst restaurant, the station reports. The mother, a restaurant worker, had reportedly given birth in the bathroom and a co-worker who saw her with a plastic bag called police. The child is also reportedly in good condition, and the mother is facing charges.
Texas' "Safe Haven" law allows mothers who aren't able to take care of their newborn children turn them over at designated locations like fire houses or police stations. Advocate Patsy Summey with Baby Moses Dallas told the station more needs to be done to spread awareness about the law.
"If this baby still had the umbilical cord attached, that means most likely the baby was delivered without assistance and the amount of pain and terror that person has gone through is just unbelievable," Summey told the station.
Thanks for reading CBS NEWS.
Create your free account or log in
for more features.