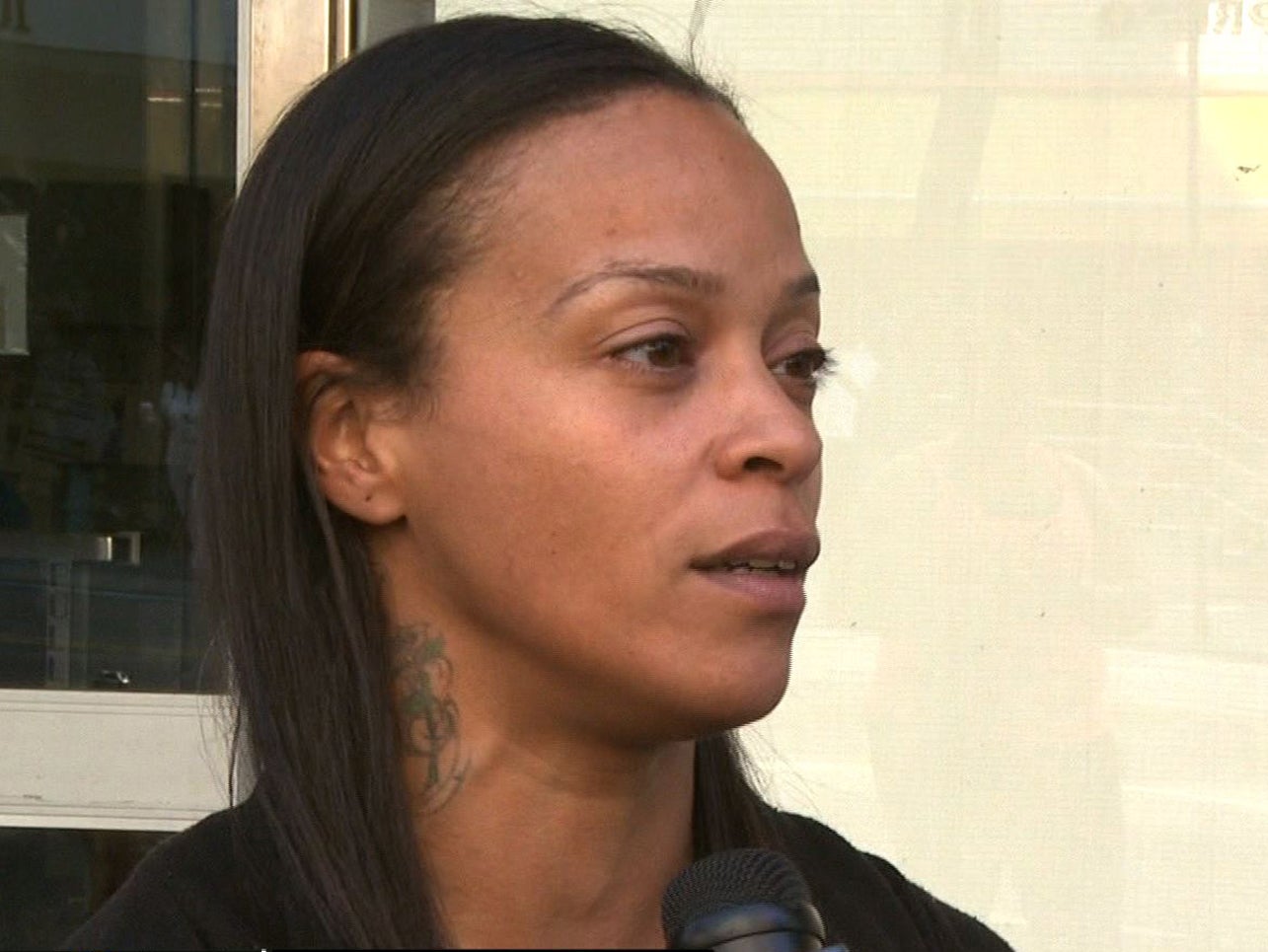 New York road rage incident: Biker's wife says SUV driver "paralyzed my husband"
(CBS News) New York City police say they've arrested two suspects in the road rage chase that ended violently in upper Manhattan. The people under arrest are both bikers, and the NYPD is looking for more suspects.
Biker in NYC road-rage incident faces judge
Helmet-cam video shows a group of motorcycle riders taunting the SUV driver before, police say, they assaulted him in front of his wife and infant daughter.
Watch: Biker gang chases, beats SUV driver in NYC
As of right now, the driver of the SUV is not facing any charges, but on Tuesday, the New York City police commissioner did not rule that out, saying the investigation is ongoing.
The video of the confrontation has already gotten more than 4 million hits on YouTube and begins when one of the riders is seen slowing down directly in front of the SUV. Police say that was deliberate.
Alexian Lein, 33, his wife and their child were in the black Range Rover Sunday when dozens of bikers forced them to a stop in the middle of the highway. It's still unclear why, but police say they started attacking the SUV and then the driver hit the gas.
"When you look at the video, you can see he's running over something," said the biker's wife, Diana Mieses. "It's not just a motorcycle; it's a human being that was under there."
The family of biker Jay Mieses said he was seriously injured when the SUV plowed into several bikers.
"He got scared and peeled off and paralyzed my husband on the way," Mieses said.
Yolando Santiago, the injured biker's mother, said that all of her son's ribs are fractured and his lungs are so badly bruised that he is still on a ventilator.
"We believe he has two broken legs, and he's intubated, and he may be paralyzed," New York City Police Commissioner Ray Kelly said.
However, Kelly would not say whether the SUV driver was right or wrong in what he did.
"You have to look at the totality of the circumstances and that's what we're doing," said Kelly.
Whether the SUV driver ran over the bikers because he felt threatened is still to be determined, and the situation only escalated from that point.
There was a drawn-out chase that ended with one biker smashing the window of the SUV and another punching the rear passenger window and that man has turned himself in to police.
The video evidence stops here, but investigators say moments later the bikers grabbed the driver and assaulted him.
Motorcycle gang called "rebels without a clue"
Some of the bikers are part of a group called Hollywood Stuntz, which holds an annual gathering with the goal of riding through Times Square.
"This particular group did not ask for a permit," said Kelly. "We had over 200 calls just on Sunday about this particular group operating in a reckless manner."
The SUV driver went to the hospital for stitches and was released. CBS News reached out to him and his family for their side of the story, but so far there has been no response.
For Don Dahler's full report, watch the video in the player above.
Thanks for reading CBS NEWS.
Create your free account or log in
for more features.