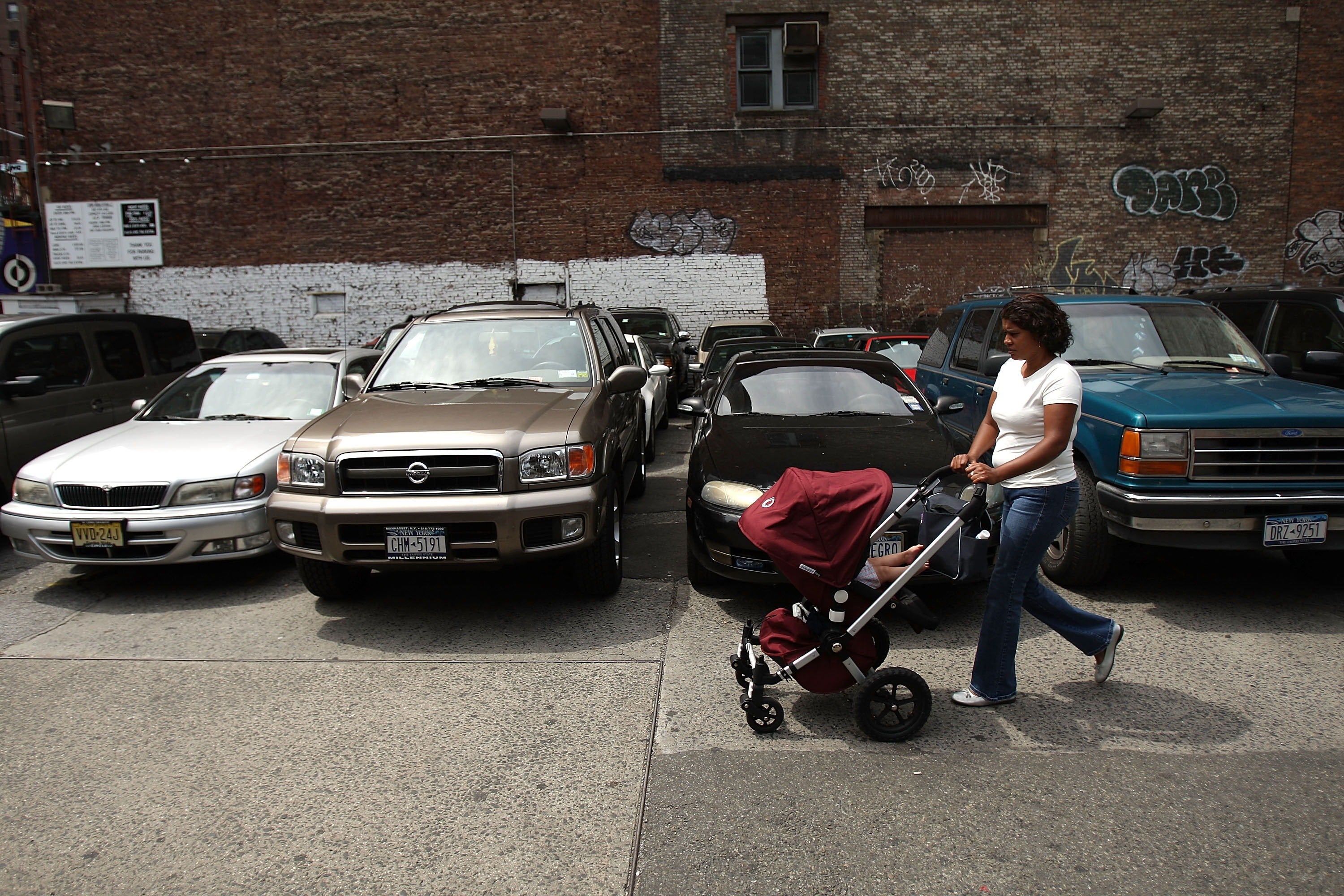 ​New York City's surprising $1 million "luxury"
The rich aren't like the rest of us, to paraphrase F. Scott Fitzgerald. That might be doubly true when it comes to rich New Yorkers with cars.
In a city known for stratospheric real estate prices and a widening gulf between rich and the poor, there's a new twist on those themes: the $1 million parking space.
Ten underground parking spots will be offered at that seven-figure amount in a new development in Manhattan's SoHo neighborhood, The New York Times reports. That means the spots will actually cost more per-square foot than the apartments in the building at 42 Crosby Street, which is currently under development.
"We're looking at setting the benchmark," Shaun Osher, the chief executive of the brokerage firm CORE, which is handling sales for 42 Crosby Street, told The Times. "In real estate, location defines value and parking is no exception to that rule."
Space is at a premium in New York City, with the average Manhattan apartment selling for almost $1.7 million in the second quarter. But for New Yorkers who want to keep their wheels nearby, the city offers three choices: buy a parking space outright (the most expensive option); rent a monthly space; or try your luck with alternate side of the street parking.
For those wanting to pay for a monthly garage spot, rates are often as high as what some people pay in other cities for monthly rent or their mortgage payments. A garage space in midtown or downtown Manhattan costs more than $500 per month, compared with the national average of $155.22.
For thrifty car owners in New York City, there are apps that aim to find available street parking. Demonstrating that there's big money to be found in Manhattan parking, one company, Pango Mobile Parking, earlier this year raised $6.5 million in investment funding.
Part of the upward pressure on Manhattan's parking prices comes from the decline in actual off-street parking spaces. The city had 102,000 off-street spaces in 2010, marking a decline of 20 percent from 1978.
But the million-dollar price tag at SoHo's 42 Crosby development may be jaw-dropping even for the 1 percent. After all, the average residential parking spot in Manhattan will set the rich back only $136,052, appraisal firm Jonathan J. Miller told The Times.
The economic gulf between richer and more moderate-income New Yorkers recently came to a head when a real estate developer planned to create a so-called "poor door" for less affluent residents of a high-priced new building in Manhattan. After an outcry, the developer changed its plans and will now allow residents of the lower-priced units to enter through the same door as the wealthier residents.
Thanks for reading CBS NEWS.
Create your free account or log in
for more features.