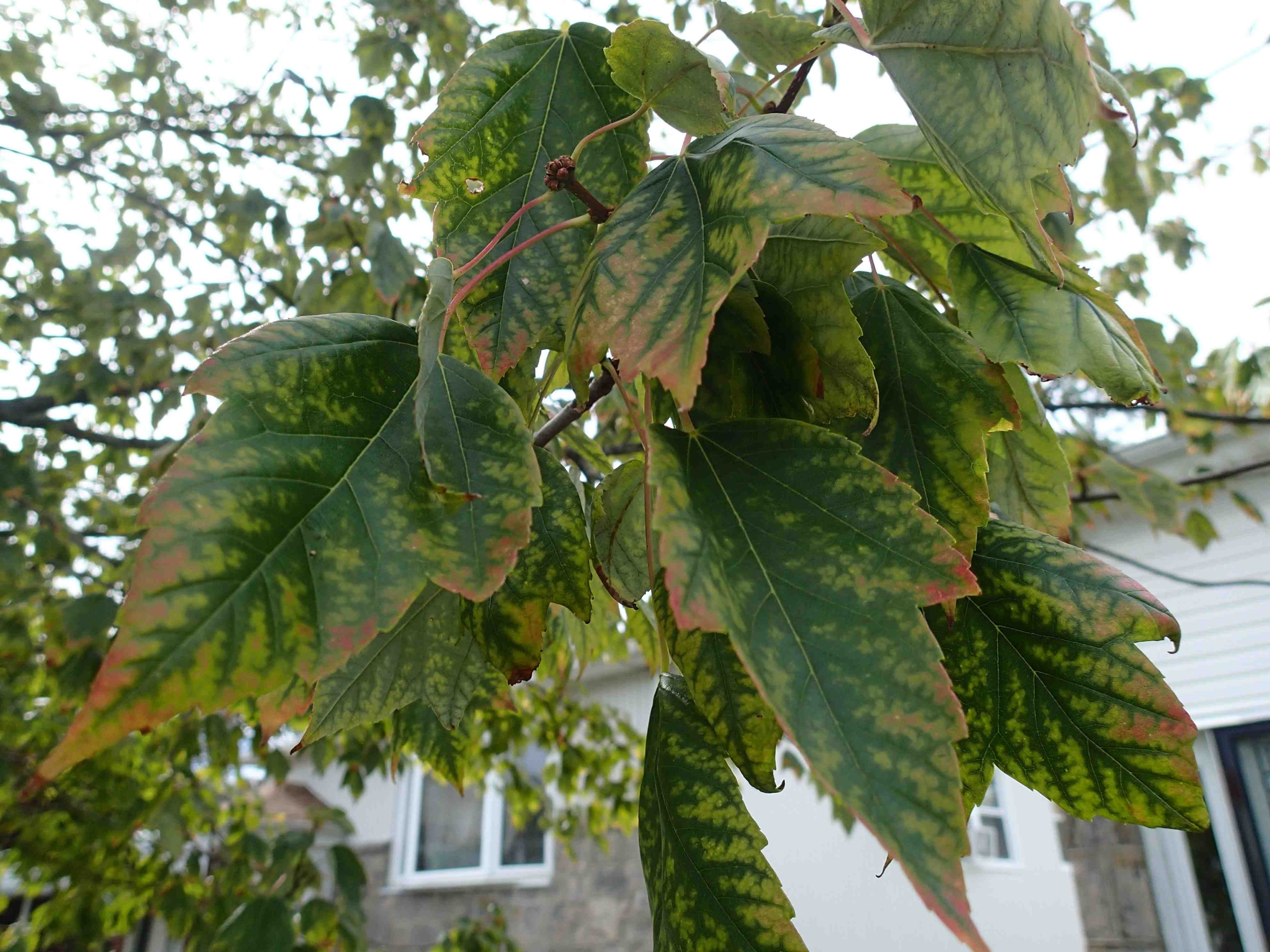 New York City still feeling the wrath of Superstorm Sandy
Superstorm Sandy is still wreaking damage more than two years after it ravaged the East Coast.
Some 10,000 trees in New York City are dead or dying because of the long-term impact of the salt water dumped on the region by the 2012 hurricane, according to filings with the Federal Emergency Management Agency. That's nearly as many trees as the city lost in the deadly disaster, which is blamed for 182 deaths and $65 billion in economic losses.
"It's a new paradigm," said Richard Hallett, a U.S. Forest Service research ecologist who has been studying Sandy's impact on trees in the Queens borough of New York. "It's the first time these forest systems in the northeast are experiencing salt water flooding."
FEMA has allocated $9 million to the New York City Department of Parks & Recreation to remove damaged trees in parks and sidewalks as a direct result of Sandy. In Brooklyn alone, another borough, $3.2 million will be spent to remove 3,600 trees damaged by Sandy, Parks & Rec official Jamey Hewitt said at a recent public meeting.
"We're still finding that we're seeing new dead trees that we didn't see last year," he said.
Sandy's broader toll on trees is unknown because the FEMA and NYC Parks numbers don't account for homeowners, other private property or even the National Park Service, which lost between 1,600 and 2,000 trees at its sites in Staten Island and in the Jamaica Bay and Sandy Hook neighborhoods in Queens NPS spokeswoman Daphne Yun said. Most of those trees took as much as a year to die.
On Liberty Island, which was inundated by seawater after the storm plowed into New York on Oct. 29, 2012, no trees were immediate casualties of Sandy. But now 51 trees are dead or dying. "Even a year later there was no obvious damage. After that they declined rapidly," said John Hnedak, deputy superintendent for the Statue of Liberty National Monument and Ellis Island.
It's mostly London plane trees that are dying on Liberty Island, which lies off the southern tip of Manhattan, along with American Sycamore, which are similar in appearance to the plane trees. In the fall, 30 new Swamp White Oak, a more salt-tolerant species, will be planted.
Ellis Island is doing better with only two fully dead trees removed so far. "A few are now showing signs of stress, but so far we have no plans for removal and replacement. We will do some careful pruning and monitor the landscape carefully," Hnedak said.
Exacerbating the damage in Brooklyn is a new fungus to the city believed to be Splanchnonema platani, which is like premature tree rot. The fungus has been a problem in Europe, killing many London plane trees. It's found in trees that have already been under a lot of stress, such as those flooded during Sandy, Hewitt said.
Hallett's study in Queens started by focusing on just the red maple, but he expanded it to the London plane in the second year based on the observations of city parks workers.
"It suggests that species matter, and the London plane is more sensitive," said Hallett, who plans to publish the study and hopes that it may start a regional discussion. So far, public agencies aren't comparing notes across state lines, he said.
At least one tree-removal company along New Jersey's shoreline is also seeing lingering effects from Sandy. "It is increasing," said James Perone, the operations manager for Toms River Tree Service, which serves areas of coastal New Jersey. Trees in the region have been stressed since the storm and are now dying, especially the native pines, he said.
Hallett says the Northeast doesn't have a lot of situations to compare this to, except how landscape reacts to road salt used during snow storms. The next closest example to Sandy is Hurricane Katrina, Hallett said. And while Louisiana had some tree problems, it wasn't as severe as what New York is seeing. "Down there, they may have already adapted to salt water," he said.
Hallett suggested that additional watering right after exposure to salt water might help flush out the damage, while Perone at the tree service company said additional fertilizer also seems to make difference.
When New York looks to replace dead trees, it can pull from a list of 200 species, Brooklyn Borough Commissioner of Parks Kevin Jeffrey said. And from experience they've learned to not plant too many of the same type all at once, he said.
The Dutch elm was very popular 70 years ago, and then 40 years ago it was the Callery pear. But the first species has been decimated by Dutch elm disease, and the pear tree tends to split after four decades or so. "It's a big mistake for us to plant the same type of tree," Jeffrey said.
The data from Hallett's study could be a first step in determining which street trees have the best salt water resistance in the Northeast. And while the metropolis may not get another direct hit by a storm the size of Sandy, other major tempests are a near certainty.
"It is not the last time we are going to see flooding in the city," Hallett said.
Thanks for reading CBS NEWS.
Create your free account or log in
for more features.