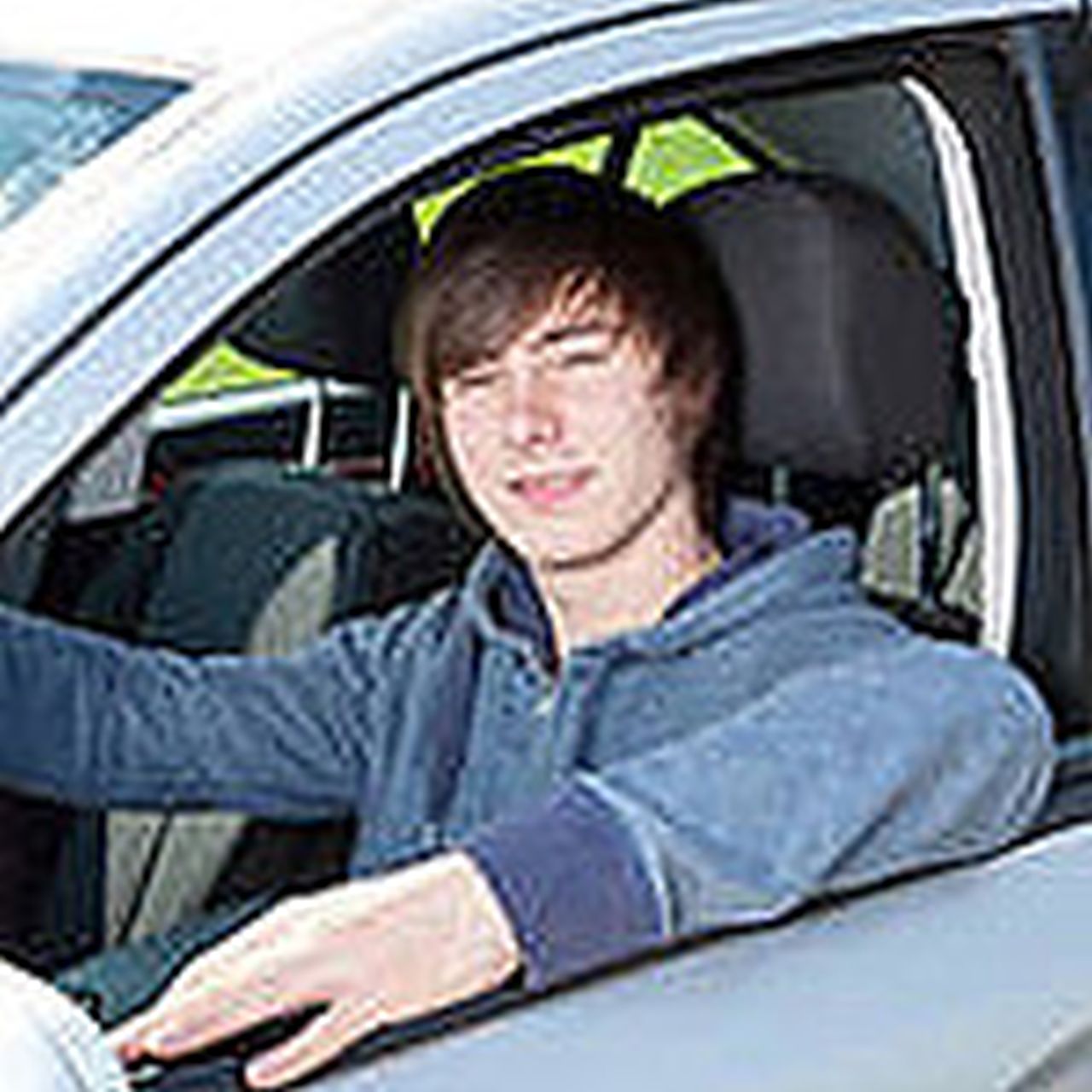 New technology lets parents set controls for teen drivers
Many parents fear letting their teenagers start to drive, and with good reason. Fatal auto crashes are the leading cause of death among Americans ages 15 to 20. But new technology can help give parents some peace of mind by letting them set a limit on the car's speed and by tracking the location of their teenage driver on the road.
Ford and General Motors have taken two different approaches. Ford's MyKey lets parents set the maximum speed of the car and limit the volume of the audio system. General Motors Family Link -- part of its OnStar service -- tracks the location of the car driven by a teenager and sends text messages to the parents if it is driven outside a stipulated area. Here is a closer look at these two systems.
Ford MyKey
Available in any model equipped with the MyFordTouch infotainment system, this technology gives a special key to the parent that allows setting the controls. Maximum speed can be set for 80 MPH. Beeper reminders will sound as the car reaches designated speeds -- say 50 MPH or 65 MPH. The parent can put limits on the volume of the audio system to minimize distraction. And the radio will not turn on if seat belts are not fastened.
MyKey was developed as Ford safety executive Andy Sarkisian worried about his two daughters who were nearing driving age. He says he wanted a system that allowed parents to set limits but still gave teens some driving freedom.
"MyKey is not about control, it's about love," he says. "It's about helping them manage the transition from childhood to adulthood and keeping them safe while they do it."
General Motors Family Link
The GM system does not involve controls on the car itself. But it lets parents stipulate where the teenager can drive. Once you set that perimeter online, you will get a text message if your teenager decides on a sudden road trip and crosses that digital barrier. You also can locate the vehicle at any time by going onto the system's web site.
Family Link is a $3.99 per month add-on to the GM OnStar service, which calls emergency services if you are in a crash and also provides navigation service. All GM vehicles are equipped for OnStar, but the basic service is $19.99 a month or $29.99 if you get GPS navigation. At the OnStar web site, you also can set up text messages for specific locations -- for instance to tell you that your teen has arrived at school at 8 a.m. daily.
More options
If you're not in the market for a new car, a small plug-in device called Truvolo, currently in development, could soon offer some similar features. Truvolo plugs into your car's diagnostics port, which is normally found under the dashboard. Each time the car is started, the self-diagnostic feature kicks in, checking for mechanical problems before the car leaves the driveway.
Beyond that, its built-in sensors can report details of how the car is being driven and let parents know via an app on their smartphone if a teen driver is rapidly accelerating, swerving or slamming on the brakes. It also provides alerts based on specific locations, so parents can see when their child arrives home or at school.
While this technology can enable you to track your teenager's every move, could it also strain relations within the family? John McFarland, GM director of global marketing and innovation, says parents need to deal honestly with their children about such systems and controls. "You have to be really transparent with your teenagers about what technology you are using and why," says McFarland. "I plan to tell my son in a few years when he can drive that we need to have an agreement where and how he can drive and that technology lets me make sure he is living up to that agreement."
Beyond where and how fast they drive, teenagers have been the focus of concern about distracted driving caused by cellphone calls or texting.
Beginning with 30 of its 2015 models, GM will have voice-activated controls and buttons on the steering wheel to have text messages read aloud and then answered by voice. Or, you can set an automatic response to a text that says: " I am driving and will respond when I arrive." The latter option is much safer, says Carroll Lachnit, features editor for Edmunds.com. "There still is the issue of cognitive distraction," she says. "Even with eyes on the road and hands on the wheel, researchers says people can be less 'present' in their driving when they are talking even on a hands-free smartphone."
Whatever their approach to the problem, parents now have new technology at hand to help them keep their beginning drivers a little safer on the road.
Thanks for reading CBS NEWS.
Create your free account or log in
for more features.