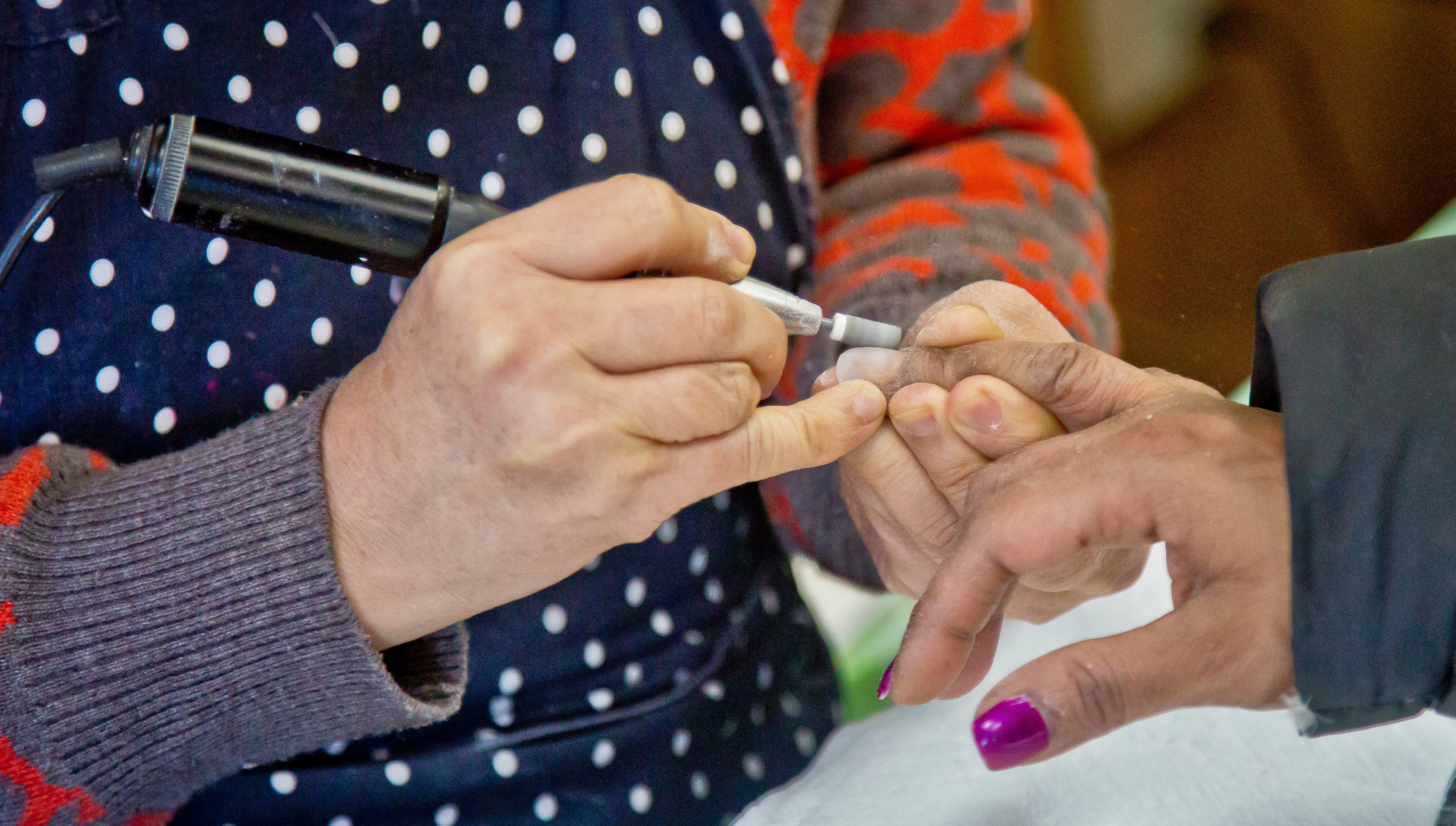 Dangerous chemicals in cosmetics spur action by lawmakers
Americans spend more than $50 billion every year on beauty and skin care products. But there's growing concern that some of the products we use to look good actually could be causing harm.
Now a bipartisan group of lawmakers and industry leaders says that has got to change, reports CBS News correspondent Jan Crawford.
"It's because of the addition of some chemicals - chemicals for staying power, chemicals for shine," said California Sen. Dianne Feinstein, who is leading a bipartisan effort in Congress to give the FDA more power to ensure skin and beauty products are safe. "Our laws should provide for adequate testing of chemicals before they go into widely used products."
Cosmetics and skin care products are largely unregulated. Today's products are made with chemicals like formaldehyde -- used in products from nail polish to some chemical hair straighteners - which is known to cause cancer. Other commonly used cosmetic preservatives include propylparaben and lead acetate, used in hair dye.
Under the proposed law, the FDA would test whether those chemicals are being used at safe levels. If not, they can force a recall.
Doctors say it's long overdue, not only for adults, but for teenagers, whose developing bodies are more at risks.
"Ignorance is not bliss," said dermatologist Dr. Elizabeth Tanzi, who said she treats patients weekly for adverse reactions to chemicals in beauty products.
"We are just assuming all of our hair care, skin care, and our personal care products are safe," said Dr. Tanzi. "Well, I think we really need to look very closely at some of these ingredients because we know that at higher concentrations they can be toxic."
Tanzi says the biggest offenders are hair products, especially straighteners, and newer nail polishes that last more than a week - all largely unregulated.
That's not the story in other countries. The European Union bans more than 1,000 chemicals from personal care products. Of those, the U.S. bans 11. Gregg Renfrew said the lack of oversight led her to start Beautycounter, a natural beauty products company.
"I think the beauty industry is the last industry that's been forced to clean up its act," Renfrew said.
She was on Capitol Hill Tuesday to urge Congress to pass the tougher new legislation.
"Things that I've been washing my babies in, things that I had been putting on my body while I was pregnant, things that I had been putting on my body for decades, to find out that those ingredients were not safe for my health was incredibly disappointing and scary, quite frankly," Renfrew said.
Feinstein said she expects the bill to pass -- not only are legislators on both sides of the aisle supporting it, but so too is the industry. The Personal Care Product Council, the leading trade association for cosmetics and personal care products, said they have been working with Congress for five years for reform. In a statement to CBS News they said: "We support the creation of a national standard that maintains the continued safety of our products while providing the U.S. Food and Drug Administration (FDA) with additional regulatory authority over our industry."
Feinstein said the companies also want to know what's safe and what's not, and that consumers and beauty salons deserve to know.
Thanks for reading CBS NEWS.
Create your free account or log in
for more features.