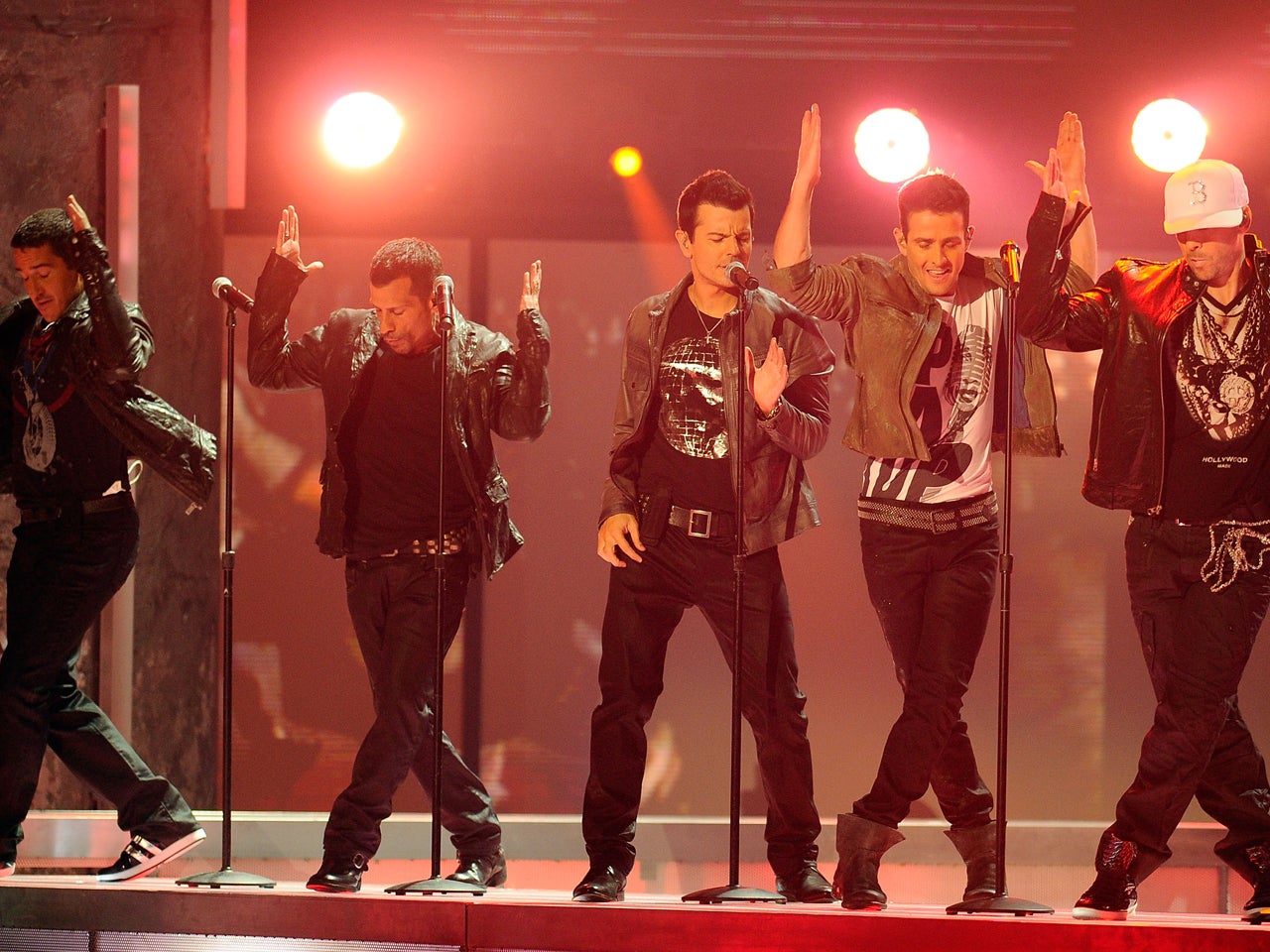 New Kids on the Block: No longer new or kids, but still having fun
New Kids on the Block may have made headlines last week over Jonathan Knight's curious exit in the middle of the group's intimate iHeartRadio performance in New York. But watching the New Kids' sound check before that very same gig, one word came to mind: fun.
Throughout the group's rehearsal, the five former teen heartthrobs appeared to have the energy of teenagers despite having come off back-to-back TV appearances that week. The guys were smiling, laughing and goofing off. They truly seemed to be enjoying one another's company -- even after all of these years. Jonathan Knight was actually the first to crack a joke during an interview with CBSNews.com before the show, and his brother, Jordan Knight, talked about how NKOTB simply loves performing for fans.
"It's all about the fun. It's all about making people smile and making people happy," Jordan Knight said prior to the show at the iHeartRadio Theater Presented by P.C. Richard and Son, which streamed live at iHeart.com.
During the show, NKOTB performed favorites such as "Step by Step" and "Hangin' Tough," along with songs off its new album, "10," including the single, "Remix (I Like The)."
"It's cool to kind of have a thing -- after 25 years or more making music -- we kind of put our thing on it," Joey McIntyre said about the new album. "It's great. We're excited about it. We got a good bunch of songs that we're excited to share."
The New Kids will perform the new songs -- and their older hits -- on the "Package Tour" this summer with Boyz II Men and 98 Degrees.
Introducing new songs to fans is a lot different than when the New Kids on the Block first burst on the scene in 1986.
"The world has changed. Social media changed [things]. A successful album back then was 15 million copies. A successful album now is like 300,000," said Donnie Wahlberg, who also stars in CBS' "Blue Bloods." "I mean it's just a different world. The life-cycle of a band seems shorter than ever -- and the ability to crack through. It seems like there's only room on the radio for like nine people for a couple of years and then a few of them disappear and a few of them take their place."
Somehow NKOTB has managed to not disappear. And although plenty of boy bands have come and gone, the New Kids on the Block haven't moved off the block -- yet.
Thanks for reading CBS NEWS.
Create your free account or log in
for more features.