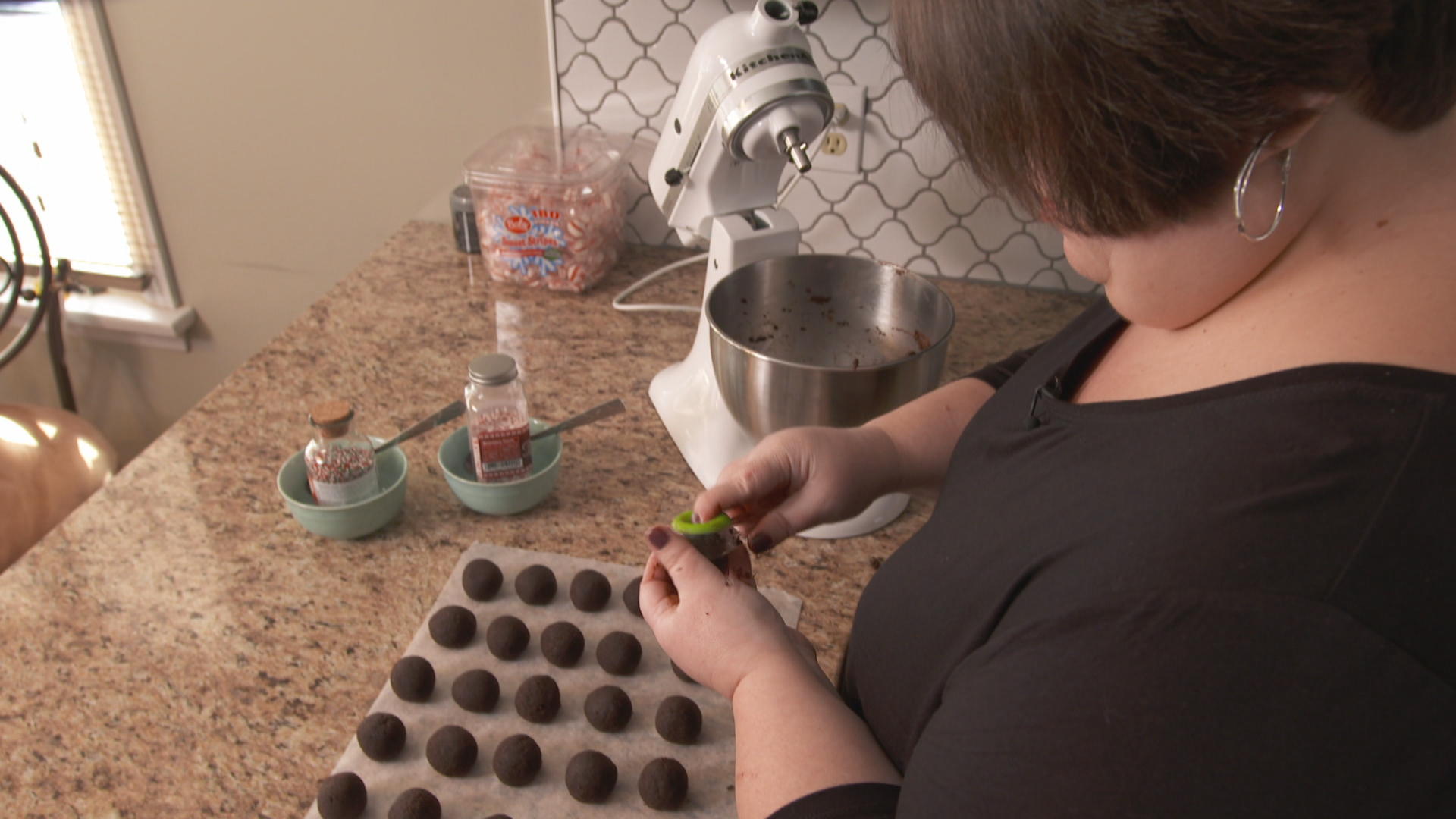 New Jersey's home-baked goods ban prevents mom from extra income
Selling homemade baked goods in New Jersey is no piece of cake. It is the only state where home bakers can sell treats for charity, but not for profit. Now, home bakers there are suing the government over a law that bans the sale of items not made in a commercial-grade kitchen.
For Heather Russinko, selling her kitchen creations could bring in some much-needed cash. She started baking about 10 years ago for her son's school activities. She had no idea her sweet skills would turn into a recipe for requests, reports CBS News' Meg Oliver.

"I was doing them for sports and then family and friends, it just kind of caught on," Russinko said of her cake pops.

The single mother in New Jersey lives paycheck to paycheck. Her chocolate-coated cake pops were so popular she started selling them for extra dough, but quickly learned it was illegal.

"It was crushing because I always wanted to have my own business. I believe in creating your own destiny and being self-sufficient," Russinko said.

New Jersey is the only state that bans the sale of home-baked goods for profit. Earlier this year a judge in Wisconsin ruled the ban there unconstitutional, leaving New Jersey as the only holdout.
Earlier this month, a group of home bakers filed a civil suit against the New Jersey Department of Health, claiming the ban on home-baked good sales violates the state's constitution.
Russinko estimates she could make about $20,000 to $30,000 per year selling her cake pops. Financially, it would be "amazing."
Bakers can sell their treats if they have a commercial license, which requires the use of a commercial-grade kitchen outside of the home. Renting a kitchen can cost thousands of dollars a year. Home bakers have been lobbying the state legislature or nearly a decade to change that.
"The bakers here, they didn't just jump and file a lawsuit, they have been fighting for 10 years to get this law passed in the legislature, and one man has stood in the way, Senator Vitale," said attorney Erica Smith.
"I'm just asking that there be some level of inspection to ensure that public health standards are met," said State Sen. Joe Vitale.

Vitale is the chairman of the Senate's health committee.

"I've spoken with bakers and bakeries and they've said we don't care, that's not my concern. This is a business model and it doesn't really talk about liability insurance and what if you make something and someone gets sick or you leave a toothpick in it," Vitale said.

The New Jersey Department of Health said it does not comment on pending litigation. Russinko says if the law were overturned, she'd start selling as soon as possible. The extra cash would allow her to set up a college fund for her son and eventually be able to open up her own storefront.

Thanks for reading CBS NEWS.
Create your free account or log in
for more features.