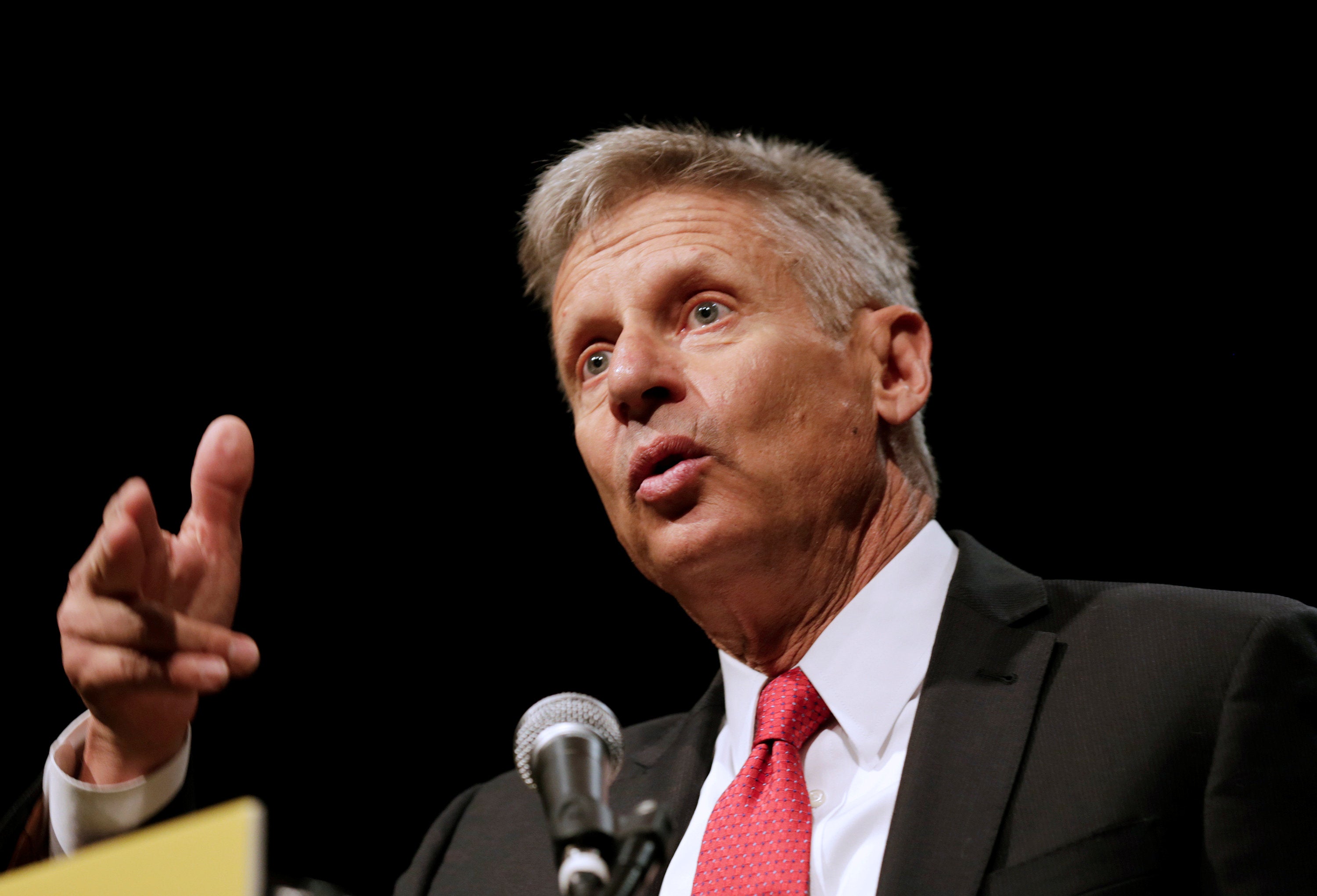 N.H. paper bucks 100-year tradition, backs Gary Johnson over Donald Trump
For the first time in a century, the New Hampshire Union Leader chose not to endorse the Republican nominee for president—and is instead backing Libertarian candidate Gary Johnson.
"Americans are being told that we have to choose the lesser of two evils," Union Leader publisher Joe McQuaid wrote in an editorial published Wednesday night. "No, we don't."
The Union Leader has been critical of Trump throughout his campaign, endorsing New Jersey Gov. Chris Christie during the Republican primary and frequently lobbing criticism at Trump. (The paper, it's worth noting, rescinded its Christie endorsement in March when Christie endorsed Trump.) Trump, for his part, returned the favor, calling McQuaid a "lowlife."
In Wednesday's editorial, McQuaid cautioned Trump supporters against thinking their candidate is "in any way qualified to competently lead this nation."
"The man is a liar, a bully, a buffoon," he wrote. "He denigrates any individual or group that displeases him. He has dishonored military veterans and their families, made fun of the physically frail, and changed political views almost as often as he has changed wives."
The editorial made it clear that the Union Leader is endorsing the entire Libertarian ticket—which includes former Massachusetts Gov. Bill Weld, a former Republican, as the vice presidential candidate. (Johnson, too, is a former Republican two-term governor of New Mexico.)
"Their records (as Republican governors in politically-divided states) speak well of them," McQuaid wrote. "They would be worth considering under many circumstances. In today's dark times, they are a bright light of hope and reason."
Thanks for reading CBS NEWS.
Create your free account or log in
for more features.