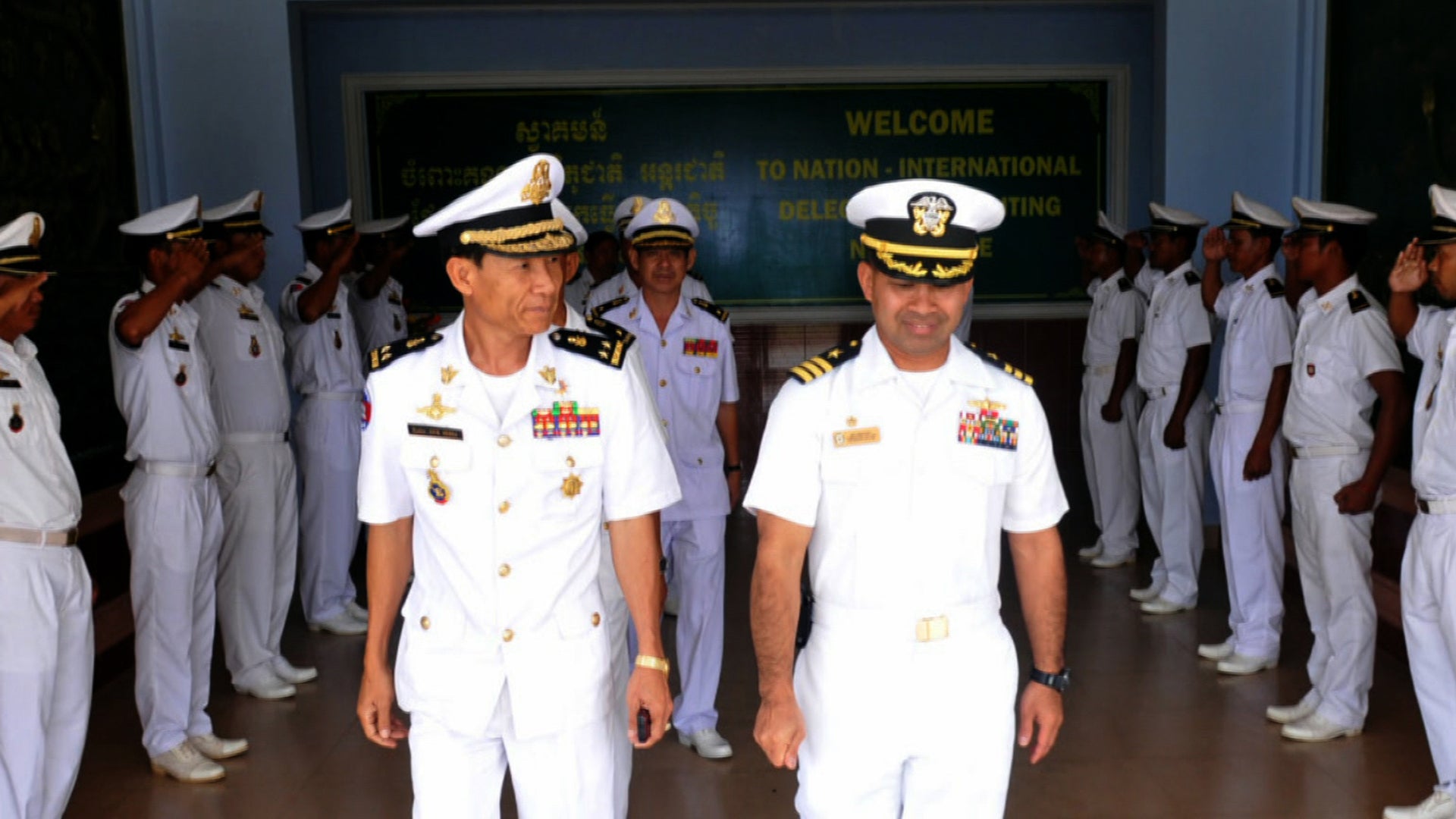 Navy officers accused in alleged bribery scandal
(CBS News) A growing bribery scandal in the U.S. Navy involves two top commanders and an NCIS agent, but more are likely to be implicated.
Prosecutors allege Navy ships were sent to certain ports in Asia, in exchange for theater tickets, expensive trips and even prostitutes.
Navy captain removed from service in bribery scandal investigation
The alleged ringleader of the bribery scheme is Leonard Glenn Francis, chairman and president of the Glenn Marine Group, based in Singapore. His companies have been providing dockside services to Navy vessels for over 25 years.
Commander Michael Misiewicz was one of the officers who allegedly accepted the bribes, according to federal prosecutors.
A former commander of the USS Mustin, Misiewicz eventually oversaw schedules and operations for much of the Pacific fleet.
According to court papers, Misiewicz disclosed sensitive information about Navy movements, and helped direct four ships -- the Abraham Lincoln, the George Washington, the John Stennis, and the Blue Ridge -- to Pacific ports serviced by Glenn Marine.
In exchange, Misiewicz allegedly received all-expense paid trips for himself and his family, tickets to "The Lion King" and a Lady Gaga concert, and access to prostitutes.
Prosecutors say the ships were sent to so-called "pearl ports," where Glenn Marine could overcharge for its services. The carrier Stennis docked at one such port in Malaysia, costing the Navy $2.7 million - almost twice what similar port visits would normally cost.
The scandal also implicated John Bertrand Beliveau, a top Navy investigator, accused of tipping off Glenn Marine to several NCIS fraud investigations. Prosecutors allege he was also bribed with "travel expenses, prostitutes, and money."
Jordan Tama, a specialist in national security issues at American University said it was rare to have a senior military commander in any service implicated in something like this.
"That's, of course, troubling," Tama said. "And it just underscores that even the people who do investigations in the Navy and elsewhere in the federal government themselves need to be monitored."
Earlier this month, captain Daniel Dusek, the commanding officer of the USS Bonhomme Richard, was also caught up in the bribery investigation. He has not been charged with any wrongdoing, but the Navy relieved him of his duties.
Sources say more Navy officers will likely get entangled as the investigation continues. As for the defendants - Leonard Francis, Michael Misiewicz and John Beliveauj - they have all plead not guilty to charges of conspiracy to commit bribery. Their lawyers did not respond to requests for comment.
Late Monday afternoon, NCIS Director Andrew Traver issued a statement to CBS News on the matter.
"One of NCIS' primary missions is to identify and investigate those who attempt to defraud the Navy. In 2010, NCIS initiated a major investigation into the alleged fraudulent activities of Singapore-based Glenn Defense Marine Asia Ltd. (GDMA).
"The allegations that an NCIS Special Agent has misused his access and authority to aid the conspiracy is unfortunate and disheartening because his actions tarnish all our badges. NCIS will continue to dedicate whatever resources are necessary to assist its law enforcement partners in the investigation and prosecution of this matter."
To watch David Martin's full report, click on the video player above.
Thanks for reading CBS NEWS.
Create your free account or log in
for more features.