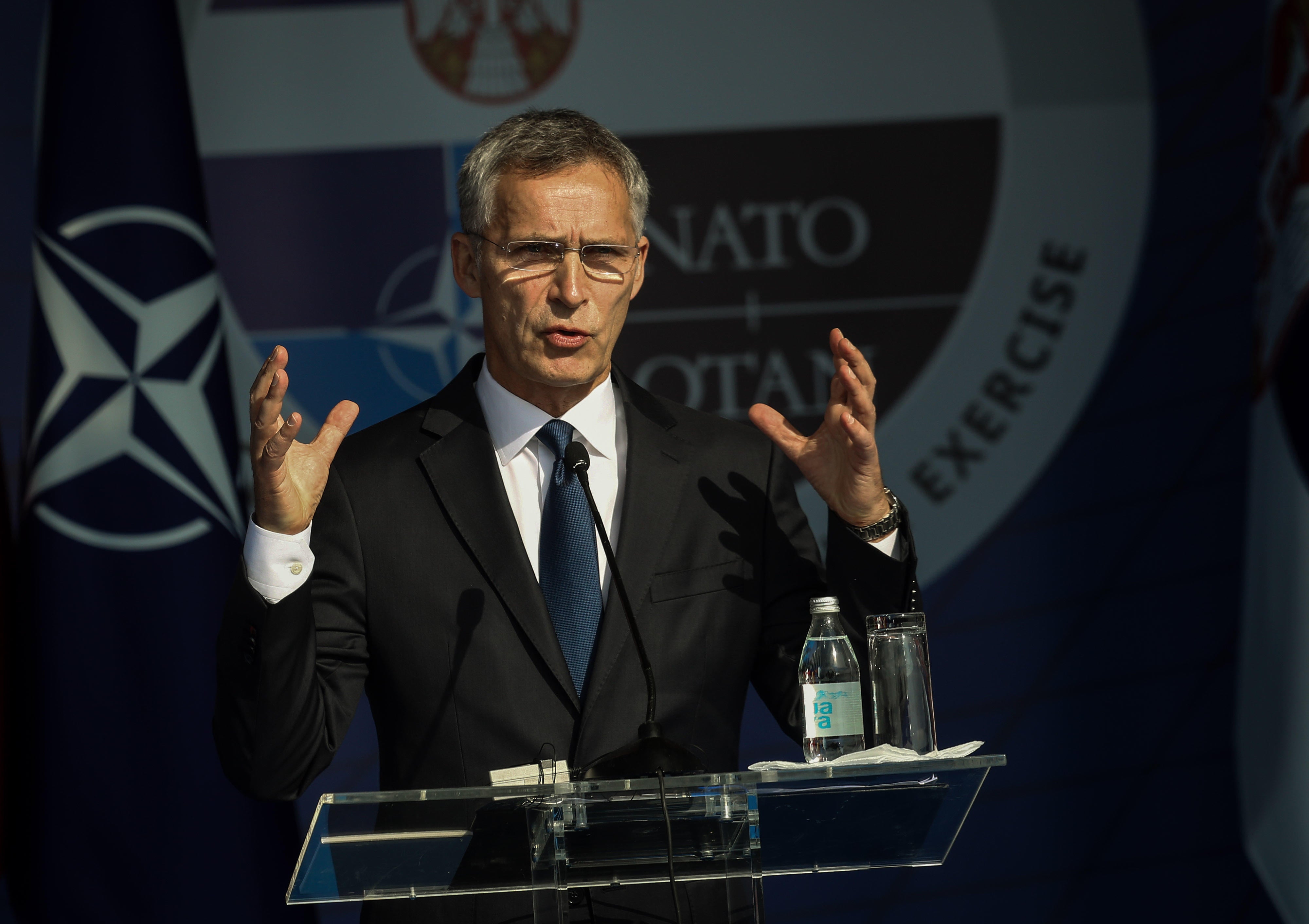 NATO chief backs Trump, says Russia violating nuke treaty
BRUSSELS -- NATO Secretary-General Jens Stoltenberg said Wednesday that he does not expect a nuclear buildup in Europe as tensions rise over U.S. threats to pull out of a Cold War-era missile agreement, and backed allegations that Russia is violating the pact.
The United States insists that Russia's 9M729 missile system contravenes the 1987 Intermediate-range Nuclear Forces Treaty (INF), and NATO allies agree that is probably the case. The pact between Moscow and Washington bans an entire class of weapons - all land-based cruise and ballistic missiles with a range between 310-3,410 miles.
According to British newspaper, the Financial Times, Stoltenberg told reporters Wednesday, "The treaty is not working if it's only being respected by one side. The problem, the threat, the challenge is the Russian behaviour, which has been ongoing for a long time."
Experts say the Russian system would operate at lower altitudes, making it tough to bring down. It could reach targets across Europe and even the U.S. west coast if stationed in Siberia.
Despite concerns about its capabilities, Stoltenberg said he does not "foresee that allies will deploy more nuclear weapons in Europe as a response to the new Russian missile." But he added that the 29 member countries of the world's biggest military alliance are now assessing "the implications of the new Russian missile for our security."
"We don't want a new Cold War. We don't want a new arms race," he said at a news conference announcing the start of NATO's biggest military exercises since that era of tensions ended in 1991.
The Trident Juncture maneuvers in Norway - which shares a border with Russia - will involve around 50,000 personnel, 65 ships, 250 aircraft and 10,000 vehicles. The hypothetical scenario involves restoring Norway's sovereignty after an attack by a "fictitious aggressor."
The wargames come weeks after Russia held its biggest post-Cold War military exercises, in cooperation with China.
Tensions between NATO allies and Russia soared in the 1980s during the so-called "Euromissiles crisis" when the United States deployed cruise missiles in Europe to counterbalance a perceived threat from Russia's SS-20 nuclear warheads.
The European Union has urged both the United States and Russia to uphold the INF treaty, saying the pact is one of the cornerstones of European security. But Stoltenberg stopped short of calling on Washington, the biggest and most influential NATO member, to stay in the treaty.
"The INF is a landmark treaty but the problem is that no treaty can be effective, can work, if it's only respected by one part," Stoltenberg told reporters in Brussels, noting that the "U.S. is in full compliance."
He said that based on U.S. estimates and Russia's reluctance to discuss the missile system with NATO, "the most plausible explanation is that Russia is in violation of the treaty."
Thanks for reading CBS NEWS.
Create your free account or log in
for more features.