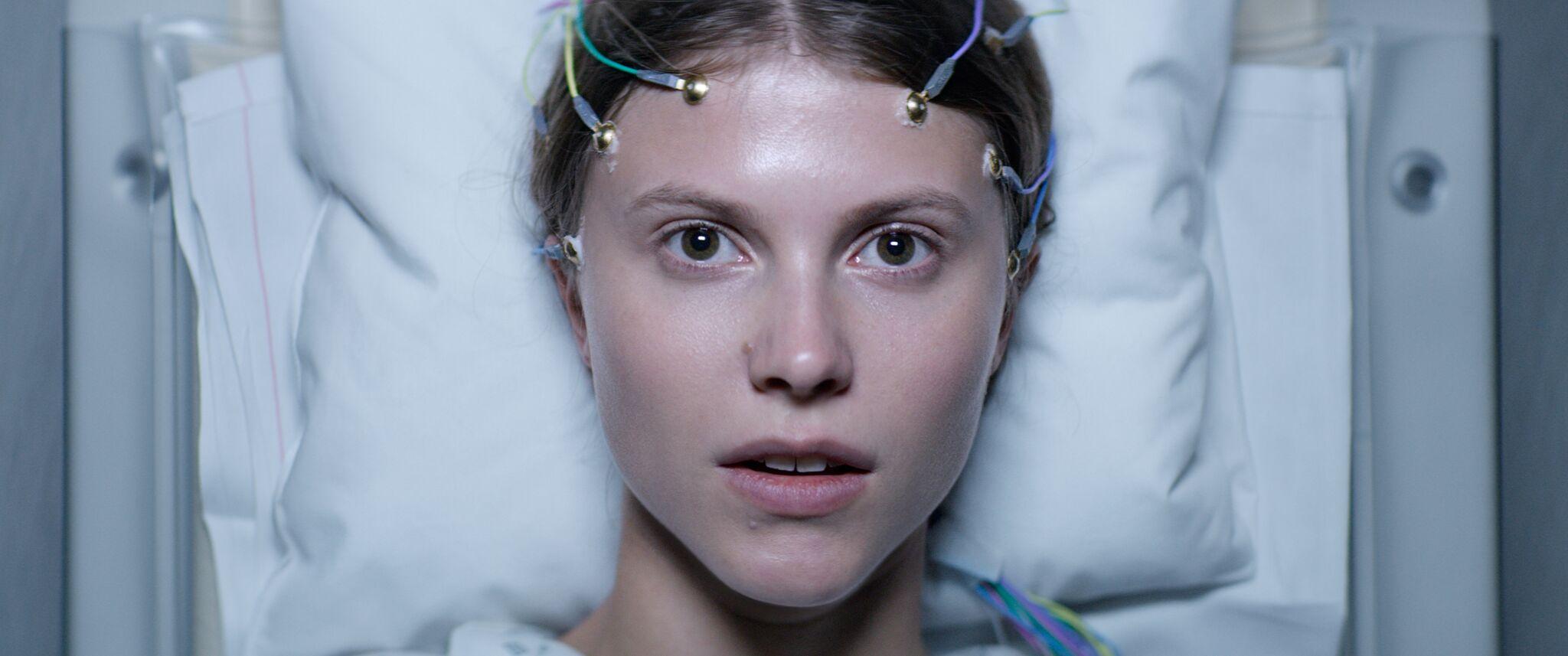 N.Y. Film Festival review: "Thelma" is a spectral, psychosexual slow burn
The bildungsroman or coming-of-age tale is arguably our most familiar narrative genre. Familiar, one because it appears so often in the history of film and literature and two, because it centers on perhaps the most universal, and inevitable, of human experiences: the aging process. Because this paradigm is so common and relatable, it can be rather unimaginative, but this is not true in the case of Joachim Trier's "Thelma." The Norwegian filmmaker takes the familiar tale and makes it eerily unfamiliar. In fact, Thelma's entrance into adulthood is downright deranged.
We are introduced to Thelma (Eili Harboe) through a brief flashback that opens the film, of her as a young child on a hunting trip with her father in the dead of winter. They walk in the snow through a frosted forest outside of a large frozen lake. The characters are silent, and the atmosphere is cold and lifeless until a chilling moment occurs as Thelma's father aims his rifle in her direction instead of at the targeted deer. The scene ends after the deer is spooked and runs away.
The oblique opening scene deliberately estranges the viewer, while establishing the disquieting tone and slow pace of the film. These subdued features are also aligned with the characteristic restrain of the "Nordic noir" style of film that has gained popularity in recent years.
The narrative then brings us to Thelma's college life in the present, in which she appears to lead a solitary existence, shying away from any human contact outside of the frequent phone calls she receives from her overbearing, and extremely religious parents. Nothing really happens until Thelma has a very public seizure while she is studying in a crowded library. A fellow student Anja (Kaya Wilkins) assists Thelma during her spastic episode and the two girls end up becoming friends. As they get closer and sexual attraction enters the picture, Thelma exhibits increasingly disturbing behavior and has seizures more frequently. She is plagued by mysterious visions and an overwhelming sense of guilt resulting from her romantic feelings for Anja. But the more she tries to repress her burgeoning sexuality the worse things get. Eventually it is the sudden disappearance of Anja that leads Thelma to discover the dangerous power of her own mind.
At surface level, you could compare "Thelma" to Brian De Palma's landmark horror film "Carrie." Both films use the supernatural as a trope to explore sexual repression and its potentially monstrous manifestations. And like Carrie, Thelma realizes what she is capable of and that she can truly do anything she puts her mind to... Mind over matter, mother and father.
"Thelma" (distributed by The Orchard) opens on November 10. In Norwegian. 116 mins.
To watch a trailer for "Thelma" click on the video player below.
For more info:
Thanks for reading CBS NEWS.
Create your free account or log in
for more features.