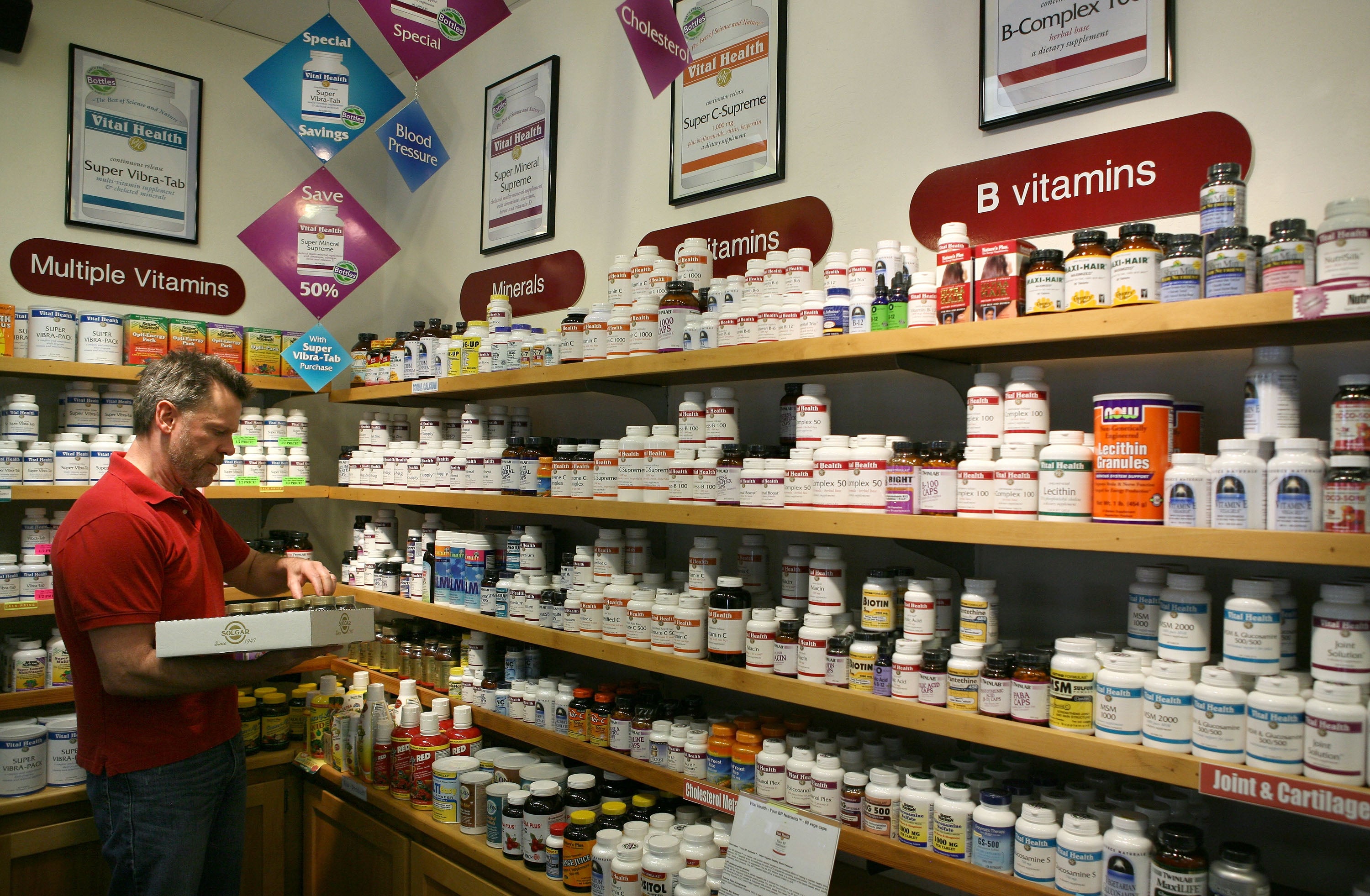 Multivitamin researchers say "case is closed" after studies find no health benefits
"Enough" with the multivitamins already.

That's the message from doctors behind three new studies and an editorial that tackled an oft-debated question in medicine: Do daily multivitamins make you healthier?

After reviewing the available evidence and conducting new trials, the authors have come to a conclusion of "no."

"We believe that the case is closed -- supplementing the diet of well-nourished adults with (most) mineral or vitamin supplements has no clear benefit and might even be harmful," concluded the authors of the editorial summarizing the new research papers, published Dec. 16 in the Annals of Internal Medicine. "These vitamins should not be used for chronic disease prevention. Enough is enough."

They went on to urge consumers to not "waste" their money on multivitamins.

"The 'stop wasting your money' means that perhaps you're spending money on things that won't protect you long term," editorial co-author Dr. Edgar Miller, a professor of medicine and epidemiology at Johns Hopkins Bloomberg School of Public Health in Baltimore, told CBS News' chief medical correspondent Dr. Jon LaPook. "What will protect you is if you spend the money on fruits, vegetables, nuts, beans, low fat dairy, things like that ..exercising would probably be a better use of the money."

The strong message was based on a review of the findings from three studies that tracked multivitamins link to cancer protection, heart health, and brain and cognitive measures.

Vitamin and mineral supplements are taken by an estimated half of all Americans.




The first study, which was released online Nov. 12 in Annals, was a review of 24 studies and two trials on more than 350,000 individuals that looked at vitamin supplementation's role in preventing chronic disease. The review was conducted to find evidence that can be used to update vitamin treatment guidelines from the U.S. Preventive Services Task Force, a panel of medical experts who recommend the government on treatments.

That review found no evidence that vitamin and mineral supplementation would reduce heart disease in pill takers. Two of the trials found a small, "borderline-significant benefit" in cancer risk reduction, but only in men. Overall, the panel concluded there was no solid evidence for or against taking vitamins and minerals alone, or that a multivitamin to prevent heart disease or cancer. More strikingly, it found enough evidence to recommend against taking beta-carotene or vitamin E for preventing both diseases, finding they not only didn't help but the former may raise risk for lung cancer for already at-risk individuals.




"In the absence of clear evidence about the impact of most vitamins and multivitamins on cardiovascular disease and cancer, health care professionals should counsel their patients to eat a healthy, well-balanced diet that is rich in nutrients," the Task Force concluded.

The next study, published Dec. 16 in Annals, looked at cognitive health and whether long-term use of multivitamins would have any effect. Researchers assigned almost 5,950 male doctors aged 65 and older to take either a daily multivitamin or placebo for 12 years in a randomized, placebo-controlled trial,

Based on the results of memory tests, the researchers found the multivitamin did nothing to slow cognitive decline among men 65 and older compared to placebo takers.

"These data do not provide support for use of multivitamin supplements in the prevention of cognitive decline," wrote the authors, led by Dr. Francine Grodstein, an epidemiologist who studies aging at Harvard School of Public Health in Boston.

It's worth noting this study only looked at cognitive test results, not actual development of dementia.



The

third study looked specifically at multivitamins and minerals role in preventing another heart attack, or myocardial infarction. They looked at more than 1,700 people who had a heart attack at least six weeks earlier, and randomized them to receive daily high-dose multivitamins and minerals or placebos for five years.

Having a heart attack raises risk for another attack, or cardiovascular event like stroke or premature death, so if multivitamins could reduce risk, they could be a boon to public health.

The researchers found no difference in rates of another heart attack, chest pain, the need for hospitalization, cardiac catheterization, or rates of stroke and early death between vitamin-takers and placebo-takers. But, they said the conclusions should be taken with caution, because several participants stopped taking vitamins early.

The authors of the editorial say the evidence is clear about multivitamin supplements, except for vitamin D, which has been shown to be both effective and ineffective for preventing falls and fractures in elderly. More studies are needed specifically looking at vitamin D, according to the editorial's authors.

"Sales of multivitamins and other supplements have not been affected by major studies with null results, and the U.S. supplement industry continues to grow, reaching $28 billion in annual sales in 2010," wrote the authors of the editorial summary, led by Dr. Eliseo Guallar, a professor of epidemiology who specializes in heart disease prevention at Johns Hopkins Bloomberg School of Public Health in Baltimore. "We should translate null and negative findings into action. The message is simple: Most supplements do not prevent chronic disease or death, their use is not justified, and they should be avoided."

Last year, Pfizer agreed to remove "breast health" and "colon health" claims from some of its Centrum multivitamins following pressure from the Center for Science in the Public Interest, which said their claims of cancer prevention were misleading.

A dietary supplement industry group slammed the editorial and studies.

"The editorial demonstrates a close-minded, one-sided approach that attempts to dismiss even the proven benefits of vitamins and minerals," Steve Mister, president and CEO of the Council for Responsibile Nutrition, said in a statement. "It's a shame for consumers that the authors refuse to recognize the real-life need for vitamin and mineral supplementation, living in a fairy-tale world that makes the inaccurate assumption that we're all eating healthy diets and getting everything we need from food alone.

One expert agreed some nutrient-deficient people may still benefit from multivitamins.

"There might be an argument to continue taking a multi(vitamin) to replace or supplement your not healthy diet," Dr. Robert Graham, an internal medicine physician at Lenox Hill Hospital in New York City, added to CBS News.

LaPook also notes that vitamins can benefit people with certain conditions, like celiac disease -- where the body cannot properly absorb nutrients -- and pegnancy, where folic acid helps prevent birth defects




Thanks for reading CBS NEWS.
Create your free account or log in
for more features.