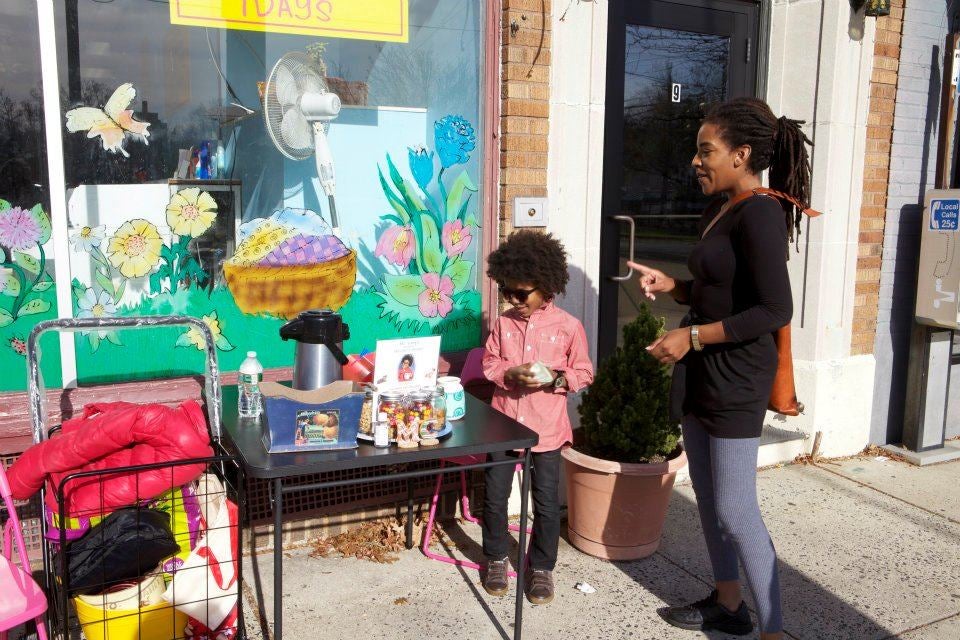 10-year-old CEO builds bite-sized empire
You've heard of Donald Trump, Bill Gates and Jay-Z; all big names in the business world.
Now, meet Cory Nieves, a pint-sized entrepreneur who's making his name in cookies, one bite at a time, CBS News correspondent Michelle Miller reports.
Every Saturday, on the streets of Englewood, New Jersey, Nieves pulls his wagon cart around town, selling home-made cookies to loyal customers at boutiques, barbershops and car dealerships.
The 10-year-old 5th grader is founder, CEO and head of distribution for Mr. Cory's Cookies.
What makes his cookies so good? Nieves says, "Well, it's made with love. And they're all-natural. And no preservatives. None."
Nieves started the company five years ago after moving to New Jersey with his mother from the Bronx.
"One day, we were on the bus and he just came out and was like, 'Ma, you know, I wanna get a car or whatever. Cause it's too cold.' I said, 'Cory, how am I gettin' a car, off of my looks?' I told him that and then, he said, 'Well, we can sell hot cocoa,'" said Nieves' mother Lisa Howard. "And then, he wanted to add something to that, like, something, a dessert base. And he wanted to try the cookies."
When Nieves started, he didn't know much about baking.
"I didn't really know," he said. "I just looked it up with some magazines, websites. Looked it up. Little search. 'What is this? How you make that?' And I didn't like the recipes, so I just started changin' it around."
From his tiny home kitchen, Nieves built up a business to the point where he's had to move the operation into a commercial space. These days, he sells up to a thousand cookies a weekend at almost $1 a piece.
"We incorporated the business into an LLC corporation, 'cause we couldn't use our regular kitchen unless this whole house is commercial," he said.
His mother and chief operating officer Lisa is now legally required to do the baking, but make no mistake, Cory is the man in charge.
Nieves said he thinks he has a head for business, though his mom helps him sometimes.
"I look over, like, financials and stuff," Nieves said. "The profit and loss statements, you know."
"Sometimes I cannot believe my son is my boss," Nieves' mother Lisa said. "Like, hold on a second. And sometimes, I have to correct him. Because he sometimes takes that to the head. And I have to say, 'Hold on, Cory, I gotta cut the check. You can't. So, let's get it together.'"
Having left his imprint on the culinary world, the mini mogul is now taking aim at the fashion industry.
"I like Pharrell," Nieves said. "He's very fashionable. [I want to] have my own, like, clothing line, under the brand Mr. Cory."
His brand has already led to more than 30,000 followers on Instagram, an appearance on the Ellen Degeneres show.
Now that he's met the original goal with the gift of a family car, "Mr. Cory" is focusing on the next phase of his career. But that's confidential for now.
"All the new stuff that's gonna come out, it's secret," he said. "You know, a lotta new stuff I wanna come out, G-14 Classified. That's, like, highly secured. Like, high security. If you bribe us, you might just go to court."
Thanks for reading CBS NEWS.
Create your free account or log in
for more features.