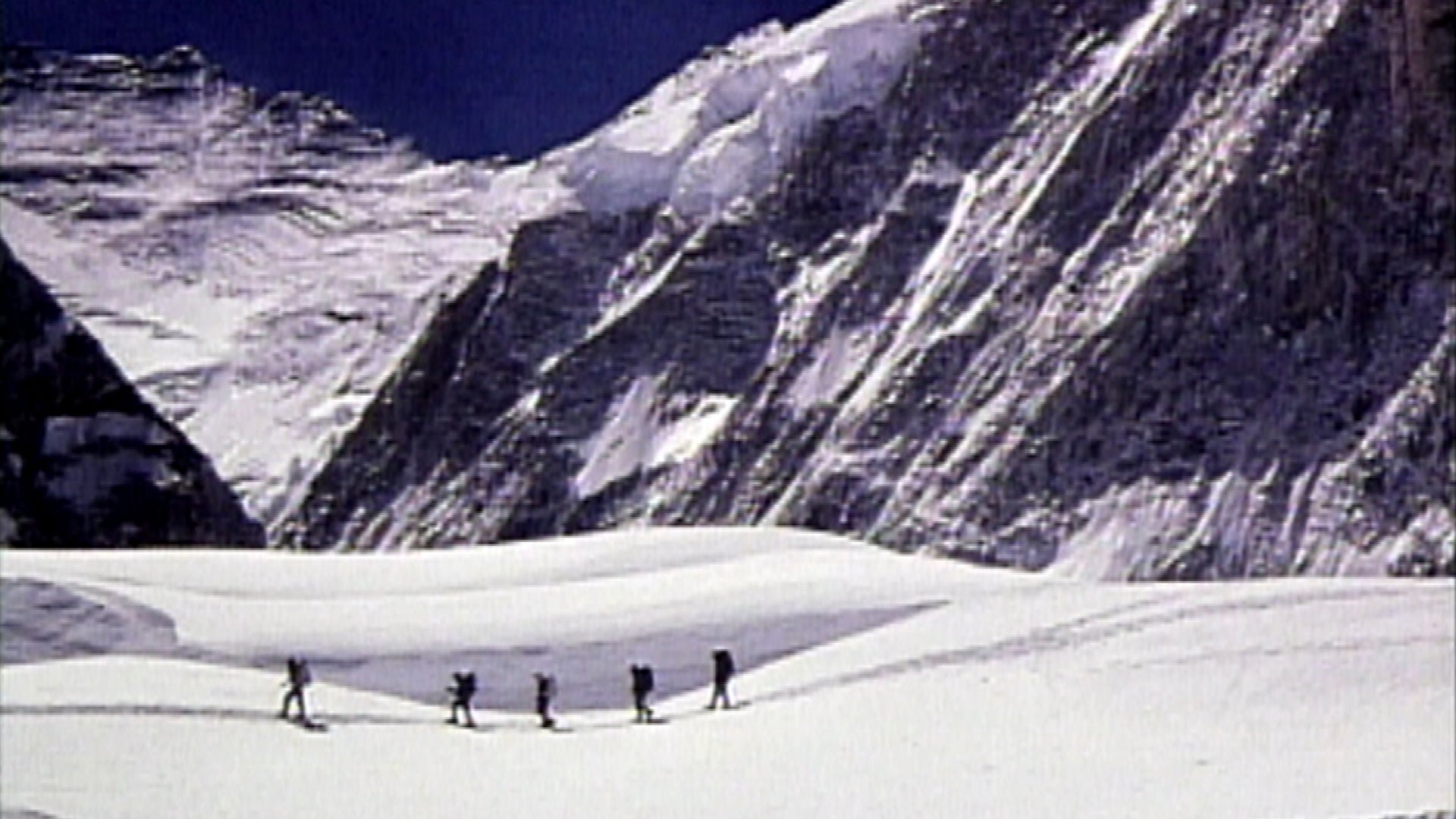 Eyewitness to the real-life "Everest" nightmare
Jon Krakauer knew mountains. An avid outdoorsman and journalist, he had climbed them or written about climbing them for most of his 42 years. And he knew that scaling Mount Everest, the world's tallest peak, was not for the faint of heart.
But in 1996, on assignment for Outside magazine, he set off to document an Everest climb for amateurs, who had each paid up to $65,000 to be guided to the summit. He never imagined that some of them might not make it off the mountain.
"I knew it would be dangerous," he told Steve Kroft in the story in the video player above. "I didn't know it would be this dangerous."
A year after Krakauer recounted his harrowing ordeal on 60 Minutes, he published a book about it, "Into Thin Air," which became an international bestseller. The new movie "Everest," starring Jake Gyllenhaal, which opens today, depicts the same tragic expedition, but is not based on Krakauer's book. He appears as a character in the movie, played by Michael Kelly.
"In the morning, this is when I finally realized that, wait a minute, people are dying out here."
On May 10, 1996, Krakauer was at the front of a group of 30 climbers and reached the summit around 1 p.m. after climbing all night. He said he was thrilled to get there, but realized the climb was far from over. "Most people die on the way down," he told Kroft. "Because they've let their guard down. They're exhausted. They've used it all on the way up."
And then there's the weather to contend with. In this case, as the group began their decent, a storm moved in, producing triple-digit wind chill and blinding snow drifts. What happened next was catastrophic.
One climber, Doug Hansen, a postal employee from Seattle, collapsed coming down from the summit, and Rob Hall, the lead guide, opted to stay with him. Two other climbers, Yasuko Namba and Beck Weathers, also collapsed before they could make it to the camp.
"In the morning, this is when I finally realized that, wait a minute, people are dying out here. There's a lot of people missing," Krakauer told Kroft. "I questioned my own behavior. I mean, I was lying in a tent while Yasuko Namba and Beck were lying out there, 200 yards away."
Ultimately, Beck survived, but Namba and seven others didn't. Their deaths clearly haunted Krakauer. Why had he made it out alive? "I wasn't as smart or as strong or as experienced as some of the people who died, so I can only think it was luck," he said. "I think about it all the time and I still have nightmares."
Thanks for reading CBS NEWS.
Create your free account or log in
for more features.