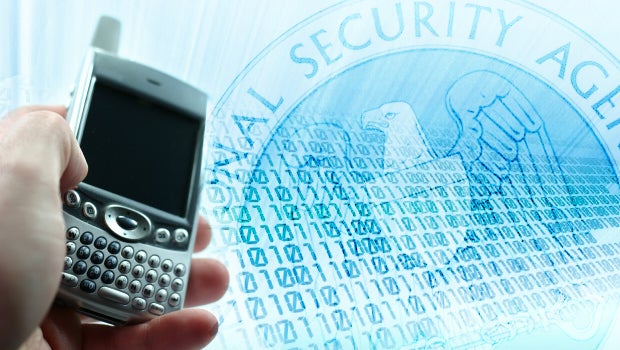 Most disapprove of gov't phone snooping of ordinary Americans
Polling analysis by Sarah Dutton, Jennifer De Pinto, Anthony Salvanto and Fred Backus

In the wake of the recent disclosure of two classified U.S. surveillance programs, most Americans disapprove of the government collecting the phone numbers of ordinary Americans, but approve of its monitoring those suspected of terrorist activity, according to a new CBS News poll.
Seventy-five percent of Americans approve of federal agencies collecting the phone records of people the government suspects of terrorist activity, but a 58 percent majority disapproves of this type of data collection in the case of ordinary Americans.
Majorities of Republicans and independents oppose the government collecting phone records of ordinary Americans; Democrats are divided.
When asked if the government's collection of Americans' phone call records is a necessary tool to help find terrorists, a slight majority of 53 percent say it is.
There is broad support for the government monitoring the internet activities of those living in foreign countries. Seventy-two percent of Americans approve of this practice and there is agreement on this across party lines.
A majority of Americans do not think the public revelation of the government's collection of phone records will compromise U.S. security. Sixty percent say it will not have an impact or it will strengthen the United States' ability to prevent future terrorist attacks, while 30 percent think the leaking of such information will weaken the country's ability to prevent future terrorist attacks.
Privacy Concerns
Most Americans show at least some concern about losing some of their privacy as a result of steps taken by the federal government to fight terrorism - nearly six in 10 are at least somewhat concerned, including 28 percent who are very concerned. Democrats show less concern than either Republicans or independents.
But fewer Americans are concerned about their own personal communications being monitored. Just over a third is at least somewhat concerned about the government collecting their own phone records (38 percent) and monitoring their internet use (35 percent); six in 10 are not concerned.
Asked if the government has gone too far in infringing on people's privacy in its efforts to fight terrorism, 46 percent think the balance is about right, but 36 percent say the government has gone too far. Just 13 percent think the government hasn't gone far enough. Republicans are more likely (42 percent) than Democrats (26 percent) to say the government has gone too far.
Sixty-nine percent of Americans are following the news about the revelation of the government's data collection programs at least somewhat closely, including 29 percent who are following it very closely. Americans who are paying very close attention to this story are more concerned that their own communications are being collected or monitored.
Belief that a terror attack in the U.S. is likely within the next few months has dropped since the aftermath of the Boston Marathon bombings. Now 16 percent think such an attack is very likely, down from 24 percent in April.
__________________________________________________________________
This poll was conducted by telephone from June 9-10, 2013 among 1,015 adults nationwide. Data collection was conducted on behalf of CBS News by Social Science Research Solutions of Media, PA. Phone numbers were dialed from samples of both standard land-line and cell phones. The error due to sampling for results based on the entire sample could be plus or minus three percentage points. The error for subgroups may be higher. Interviews were conducted in English and Spanish. This poll release conforms to the Standards of Disclosure of the National Council on Public Polls.
Thanks for reading CBS NEWS.
Create your free account or log in
for more features.