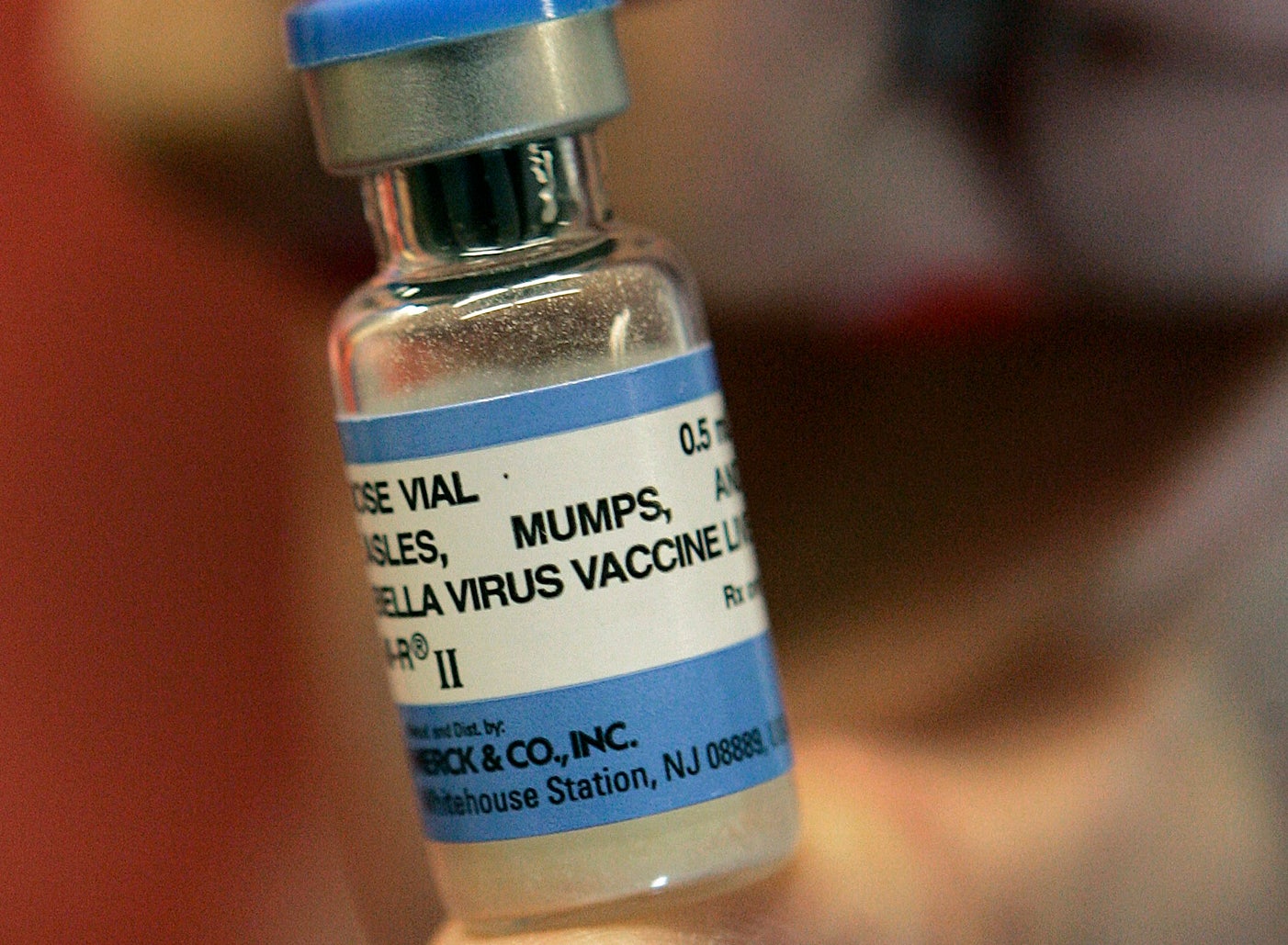 Growing number of U.S. children not vaccinated against any disease
NEW YORK — A small but growing proportion of the youngest children in the U.S. have not been vaccinated against any disease, worrying health officials.
An estimated 100,000 young children have not had a vaccination against any of the 14 diseases for which shots are recommended, according to a Centers for Disease Control and Prevention report released Thursday.
"This is pretty concerning. It's something we need to understand better — and reduce," said the CDC's Dr. Amanda Cohn.
Most young children — 70 percent — have had all their shots. The new estimate is based on finding that, in 2017, 1.3 percent of the children born in 2015 were completely unvaccinated. That's up from the 0.9 percent seen in an earlier similar assessment of the kids born in 2011. A 2001 survey with a different methodology suggested the proportion was in the neighborhood of 0.3 percent.
Young children are especially vulnerable to complications from vaccine-preventable diseases, some of which can be fatal.
The latest numbers come from a telephone survey last year of the parents of about 15,000 toddlers. The 100,000 estimate refers to the 2017 vaccination status of kids born in 2015 and 2016.
A separate CDC study found that overall vaccination rates for older, kindergarten-age children continue to hold about steady, with close to 95 percent fully vaccinated.
The researchers didn't ask why parents didn't get their kids vaccinated, but CBS News medical contributor Dr. David Agus sees a couple of likely explanations.
"There are two buckets these children fall into. The first is parents who say 'I don't want my kids vaccinated for personal beliefs, for religious, philosophical reasons.' And the other, a growing one, is access to care. Even though our government provides vaccines free for every child in the country, people may live too far away, it may be too hard, they may not be educated well enough. But that's a fixable problem," Agus said on "CBS This Morning" Friday.
A significant minority of the families surveyed did not have health insurance coverage. Health officials said that was a surprise because a government program pays for vaccines for uninsured children.
But the majority were insured. What's going on isn't clear, but one factor may be some parents' misperceptions about the safety and importance of vaccines, some experts said.
Agus pointed out that failing to vaccinate a child can pose a threat to other kids' safety, too.
"If you don't have your child vaccinated and they get a virus, they could spread it to a child who's immune-suppressed — undergoing cancer therapy or arthritis [treatment] — and it could kill them. So part of the reason we as a society have to vaccinate is to help protect others," he said.
In recent years, measles outbreaks have flared up in several U.S. cities, mostly affecting people who had not been vaccinated. A highly publicized outbreak linked to Disneyland in 2015 sickened dozens of people and prompted the California state epidemiologist, Dr. Gilberto Chavez to warn, "If you are not vaccinated, stay away from Disneyland."
Measles was virtually eliminated in the U.S. after the vaccine became widely available in the 1960s. The illness is highly contagious and can spread rapidly among people who didn't get the MMR vaccine, which protects against measles, mumps and rubella. Babies too young for the vaccine are especially at risk.
Symptoms of measles may include rash, high fever, cough, runny nose, and red, watery eyes. In rare cases, complications can be life-threatening.
Thanks for reading CBS NEWS.
Create your free account or log in
for more features.