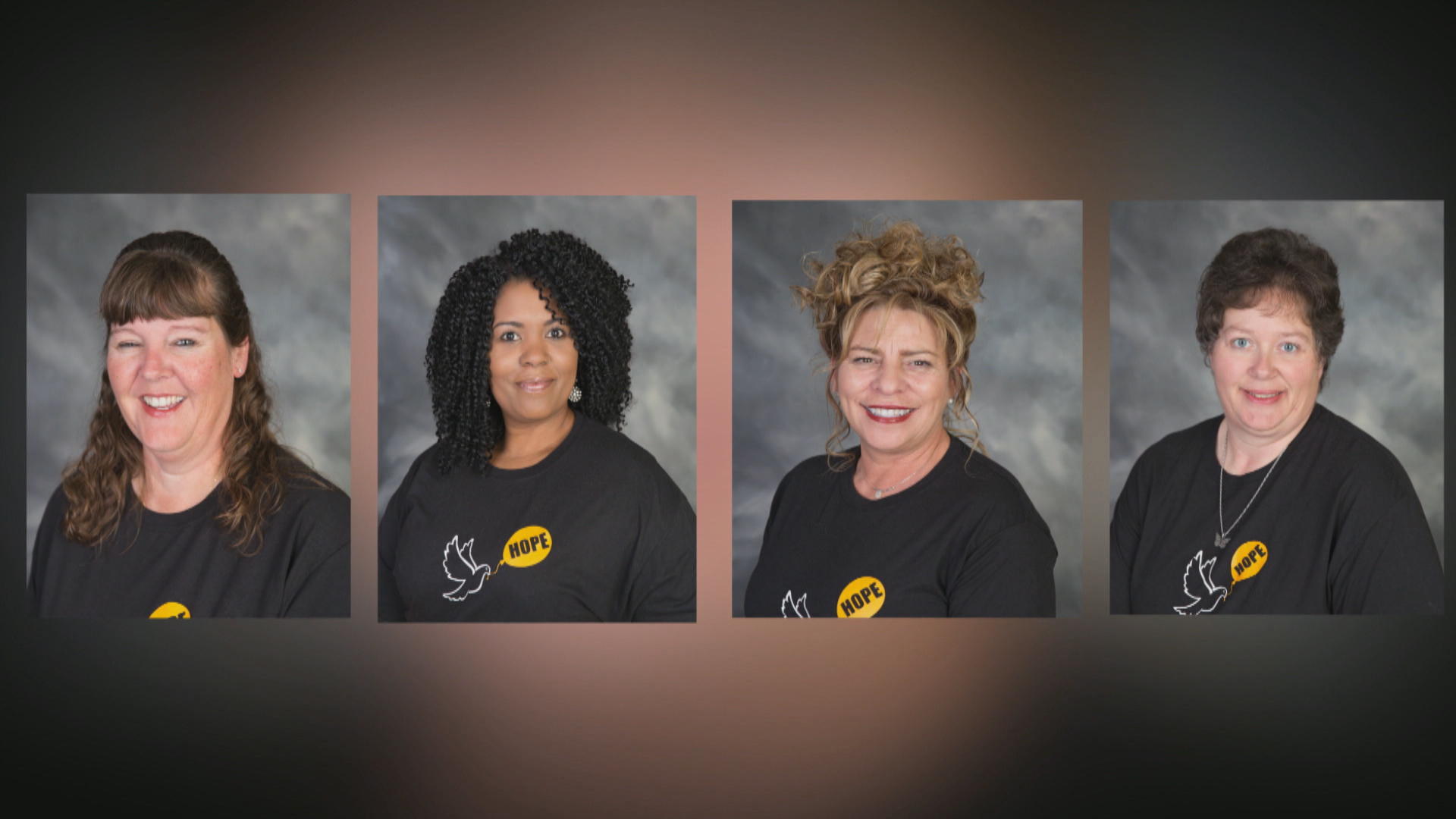 4 West Virginia women deal hope in community gripped by opioid crisis
Our continuing series, A More Perfect Union, aims to show that what unites us as Americans is stronger than what divides us.
President Trump is expected to declare a public health emergency over the opioid epidemic Thursday, but four women in West Virginia have already made it their first priority. They live in the state with the highest overdose rate in the country.
"You can find it at all hours, whether it's late at night, whether it's, you know, in the middle of the afternoon," said Kristie Plotner. She knows all the trouble spots in Martinsburg.
More from the series:

"The worst part that you're gonna see is Winchester Avenue. That's where a lot of activity goes on from the 7-Eleven all the way out to the motels," Plotner said.
Martinsburg was once a textile town, but the factories have long since closed, reports CBS News' Michelle Miller. Many people there have filled the empty spaces in their lives with opioids. It's a city in desperate need of a hero.
It got four of them -- heroines, actually -- as ironic as that sounds.
"I lost my son-in-law a week before Christmas 2015, and I lost my daughter in May," said Lisa Melcher.
Melcher, Plotner, Tina Stride and Tara Mayson are four women all affected by the heroin plague.
"I have a son that is actually one year clean – from heroin," Stride said.
"I was in a relationship that was touched with drug use," Tara said.
"I have a daughter who also got hooked due to prescription medication after a broken arm," Plotner said.
All four of them know it can happen to anybody.
They call themselves "hope dealers." The four women came together at a meeting seeking support among other families harmed by addiction.
"You kind of glance over at one. The other one's sobbing and crying. I'm sobbing and crying, and we just connected. Instead of dealing dope in our community, let's deal some hope. So that's how we became the Hope Dealer Project," Mayson said.
"We call the detox centers, we secure a bed if they have one, and at that point -- usually Tina and Kristie go to the hospital with them, which they have to sit there for anywhere from two to seven hours," Melcher said.
Stride says the closest center is still two and a half hours away and the furthest is six and a half hours. At times, they are the hand-holders and sometimes, Melcher said, "the butt-kickers."
One of the butts they kicked belonged to Tiffany Arredondo. She said heroin has cost "everything that I had."
"My family. My home. Cars that I had. My kids. I lost all the rights to my kids," Arredondo said.
She's a recovering heroin addict. She grew up here. By her estimate, she's lost 22 people to heroin since high school -- including a cousin and two sisters.
Arredondo said the hope dealers have helped her.
"The Sunday that I wanted to get help, January 7th, they actually chased me down the whole day. Went to my dealer's house," she recalled.
She's been clean for 10 months now.
Peter Callahan is an addiction counselor in Martinsburg. He says the hope dealers have tripled the number of people getting access to treatment. He credits them with applying pressure to the state to help fund a new detox facility in their city.
"So what the hope dealers bring to the table is: here's an option for treatment, here's an option for you to make a choice to get help. And they're taking it," Callahan said.
Plotner says their commitment comes from "knowing that someone needs help."
"Knowing that a mother can go to sleep that night knowing her kid is on the way to a detox center. They're not laying in bed wondering, 'Where is my child?" Plotner said.
Four women dealing hope in a town where hope is hard to find.
Thanks for reading CBS NEWS.
Create your free account or log in
for more features.