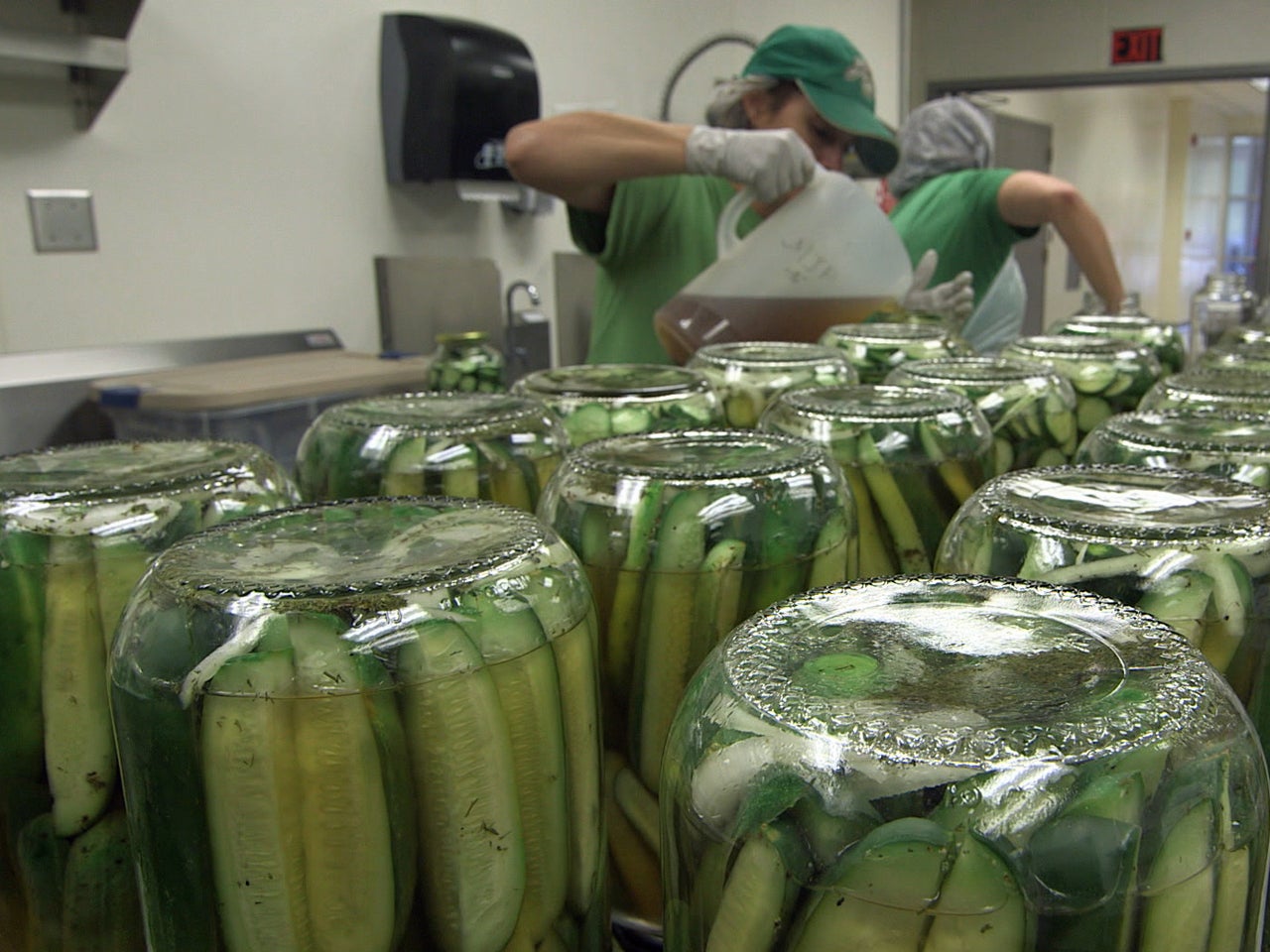 Mom gets pickle co. to drop "midget" from jars
CRANSTON, R.I. A Cranston mother of a daughter with dwarfism has persuaded a Minnesota food company to drop the word "midget" from a line of pickles.
The Providence Journal reports that Chelley Martinka, who says she has craved pickles, said she was incensed when she saw jars of what Cains brand calls kosher dill midgets at a supermarket.
The mother of 10-month-old Adelaide, who has dwarfism, thought she would smash the jars. Instead, she took pictures and blogged.
Gedney Foods in Chaska, Minn., which produces pickles and food lines by Del Monte and Cains, says it will change its labels and stop using the word "midget."
The company did not return calls from the newspaper. It confirmed its decision, but said it does not want media attention or recognition for doing what's right.
In a blog post about the decision, Martinka said the company's president said "that the person or people who named the pickles never meant harm, it was just a word when the marketing was done for the pickles. He agreed that in these times that same word is offensive, and he and the company would never want to offend anyone."
Martinka also said in her blog that there were other pickle companies still using the word "midget," and that she intended to work on them too.
Thanks for reading CBS NEWS.
Create your free account or log in
for more features.