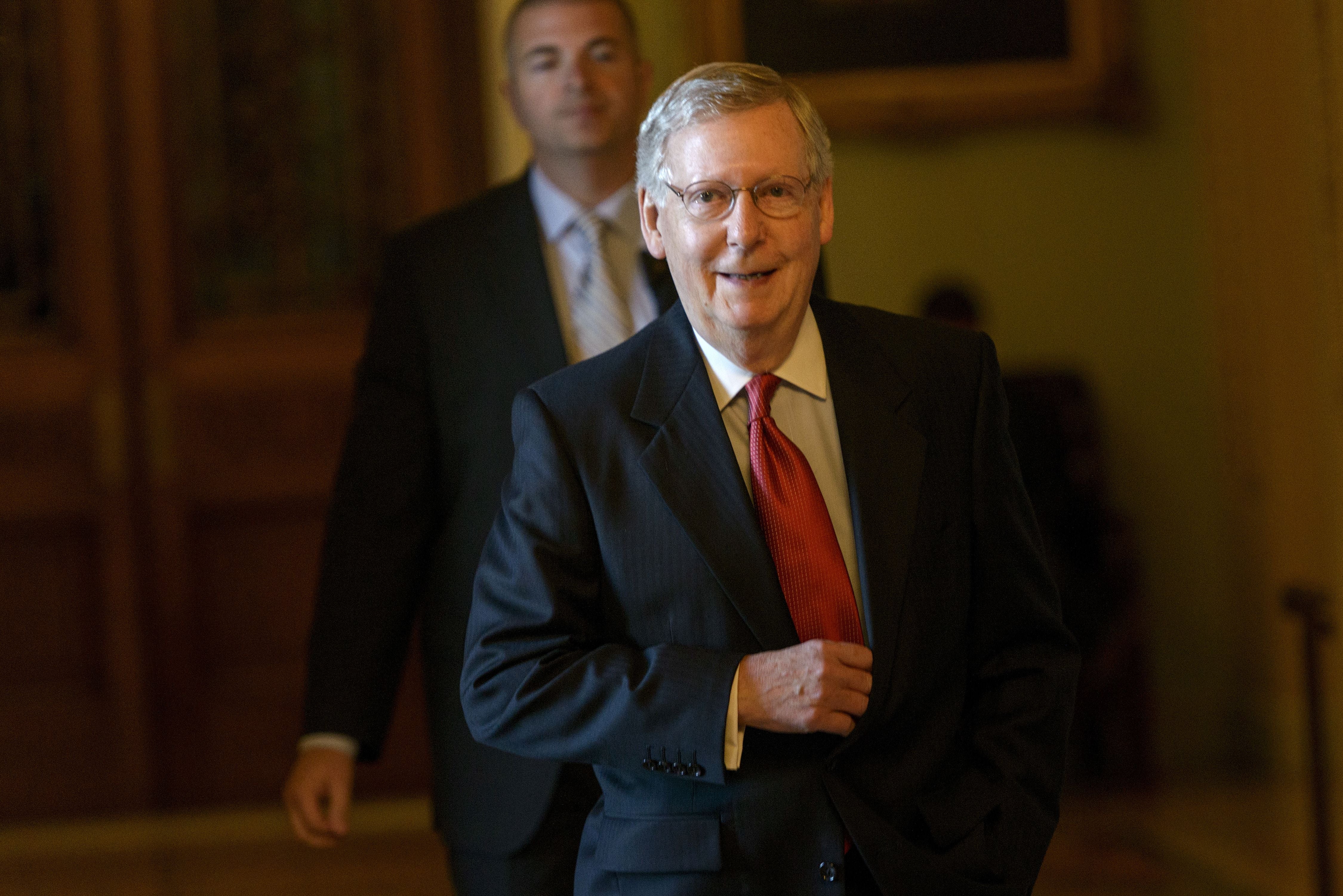 Mitch McConnell slams U.S.-China climate deal
Senate Minority Leader Mitch McConnell, R-Kentucky, the likely majority leader when the new Congress begins in January, is already butting heads with President Obama on his agenda.
At a photo op with the incoming members of the Senate, McConnell said he was "particularly distressed" by President Obama's announcement Wednesday that the U.S. and China had reached a "historic agreement" to reduce greenhouse gases that are blamed for global warming.
McConnell cited the deal as evidence that the president has no plans to move toward the middle to work with the new Congress, which will be under total Republican control for the first time during his presidency.
"I was particularly distressed by the deal that he has apparently reached with the Chinese on his current trip, which as I read the agreement requires the Chinese to do nothing at all for 16 years, while these carbon emissions regulations are creating havoc in my state and other states around the country," McConnell said in response to a question from CBS News Congressional Correspondent Nancy Cordes. "I would welcome the president moving toward the middle. I have said before I hope we can do some business on trade and maybe tax reform. First indications have not been very helpful."
Under the agreement, the U.S. will speed up the rate at which it cuts pollution, aiming to reduce emissions by 26 percent to 28 percent by 2025. China, which is still building coal plants and seeing rising emissions, does not commit to a specific percentage cut. Instead, Chinese President Xi Jinping set a target date of 2030 or earlier for the emissions to peak.
Thanks for reading CBS NEWS.
Create your free account or log in
for more features.