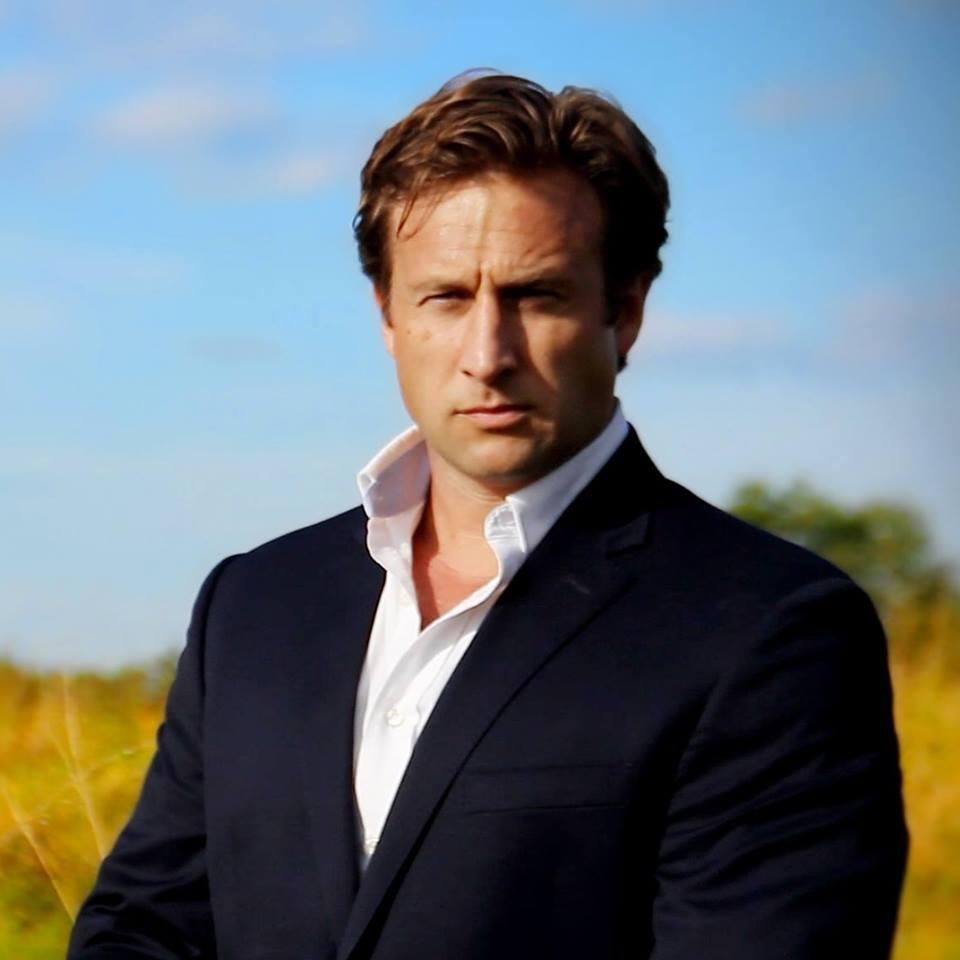 Missouri U.S. Senate hopeful who expects dinner from fiancée nightly says feminists have "snake-filled heads"
A Republican in Missouri who hopes to replace Democratic Sen. Claire McCaskill in the U.S. Senate said he expects to come home to a home-cooked meal from his his fiancée at 6 p.m. every night, and plans for his future daughters to do the same.
Courtland Sykes on Tuesday took to Facebook to repost comments he wrote last year, to clear up his views on women's rights.
"In light of recent questions regarding my views on Women's Rights, attached is my full statement," he posted on his verified "Courtland Sykes for Senate" Facebook page. On whether he favors women's rights, Sykes said his fiancée, Chanel Rion, has given him orders to favor them, "so I'd better."
"But Chanel knows that my obedience comes with a small price that she loves to pay anyway: I want to come home to a home-cooked dinner at six every night, one that she fixes and one that I expect one day to have daughters learn to fix after they become traditional homemakers and family wives — think Norman Rockwell here and Gloria Steinem be damned," he said in the post.
The comments were apparently a part of an 11-page statement he sent to the St. Louis Dispatch last year. Sykes, who filed a statement of candidacy with the Federal Election Commission on Sept. 26, 2017, has crafted a Trump-style message on border security and building a strong military. According to the St. Louis-Dispatch, as of October, he had been a Missouri resident for less than a year.
Sykes, despite saying he was in the U.S. Navy, "struggled to answer questions about when the United States should exercise military force," in an interview, according to the newspaper. Sykes then declined a second interview, instead sending the 11-page document outlining his positions, including his position on women's rights.
Sykes is far from the leading GOP candidate — he isn't even backed by President Trump, whose values Sykes claims to espouse. Mr. Trump has casually endorsed Missouri's GOP Attorney General Josh Hawley, the favored Republican in the race.
Sykes' reposted comments on women's rights continue, "I don't buy into radical feminism's crazed definition of modern womanhood and I never did. They don't own that definition — and never did. They made it up to suit their own nasty, snake-filled heads. Modern women can BE anything they want, including traditional women — as millions are and millions are fast becoming. Millennial women voters despised Hillary (Clinton) and cost her the election (and they weren't Russians). I wonder why they despise her? One reason is they look at her life's personal wreckage and din't want to become like her."
In the Facebook post, Sykes also describes how he wants any future daughters of his own to grow up — to work at home, not to grow up into "career-obsessed banshees."
"I want daughters to have their own intelligence, their own dignity, their own workspace and their own degrees; I want them to build home-based enterprises and live in homes shared with good husbands and I don't want them to grew up into career-obsessed banshees who forgo home life and children and the happiness of family to become nail-biting, manophonic, hell-bent feminist she devils who shriek from the tops of a thousand tall buildings they are think they could have leaped over in a single bound — had men not 'suppressing them.' It's just nuts. It always was."
Sykes' concludes by saying he supports women's' rights, but not the kind "mean-spirited radical feminists" support.
His opinions on Clinton and McCaskill — are quite clear. In another recent Facebook post, Sykes posted images of female Democrats — including Clinton, McCaskill and Sen. Elizabeth Warren, D-Mass., — alongside famous Disney villains.
"Democrats dressing for the jobs they want," he posted Sunday.
Thanks for reading CBS NEWS.
Create your free account or log in
for more features.