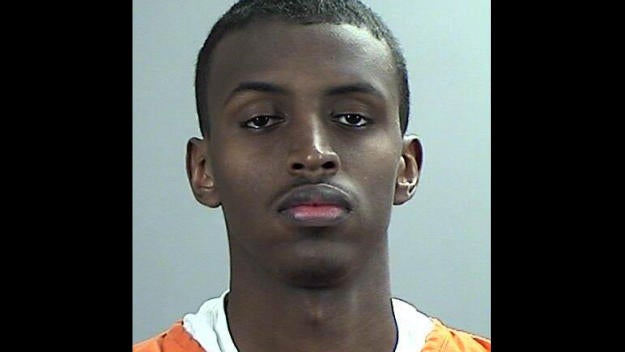 Light sentences for 2 of 3 ISIS conspirators in Minnesota
MINNEAPOLIS - A Minnesota man who admitted plotting to join the Islamic State of Iraq and Syria (ISIS) has been sentenced to time served by a judge who said he hopes to see the man rehabilitated.
Abdullahi Mohamed Yusuf is the first of nine men being sentenced in Minneapolis this week in the plot. The 20-year-old pleaded guilty more than a year ago of conspiring to provide material support to ISIS, and testified against some of the others.
U.S. District Judge Michael Davis sentenced Yusuf to the 21 months he's already served in jail, plus 20 years of supervised release. Davis said it didn't make sense to send Yusuf to prison because the government would miss a chance to help him.
Yusuf promised the judge he wouldn't let him down.
Prosecutors had asked for 42 months, but U.S. Attorney Andy Luger praised Yusuf for his cooperation and said he accepted the sentence.
CBS News' Jamie Yuccas reports some of the conditions for Yusuf's release include the requirements that he get a GED or high school diploma, submit to periodic drug tests, go through mental health counseling, give up his passport, and not use the internet without probation officer permission.
The men on trial in the case are to be sentenced in groups of three Monday through Wednesday. Prosecutors are seeking just a few years for defendants who cooperated with them and as many as 40 years for those who didn't.
Abdirizak Warsame was the second man in the conspiracy to be sentenced, and got a tougher sentence than the first -- 2½ years in prison.
Warsame told District Judge Michael Davis that he was manipulated. Davis told Warsame he didn't buy his claims that he was no longer radical, and felt his cooperation with authorities was a matter of convenience. Warsame had sought 18 months, while prosecutors asked for 4½ years.
Zacharia Abdurahman was sentenced to 10 years for conspiracy to provide material support to ISIS. He received a longer sentence for not cooperating with prosecutors, reports CBS News' Heba Kanso.
When Judge Davis asked Abdurahman why he didn't cooperate, Abdurahman said: "As a man I made decision not to do that to my former friends.".
Davis has sought evaluations on the men to determine how likely they were to pursue terroristic activities in the future.
Minnesota has the nation's largest population of Somali immigrants and has struggled in recent years to stop recruiting of its young men by terror groups aboard. The FBI has said about a dozen people have left Minnesota to join militant groups in Syria in recent years.
Additionally, ISIS took responsibility for an apparent terror attack at a Minnesota mall in September, which was committed by a Somali American.
Thanks for reading CBS NEWS.
Create your free account or log in
for more features.