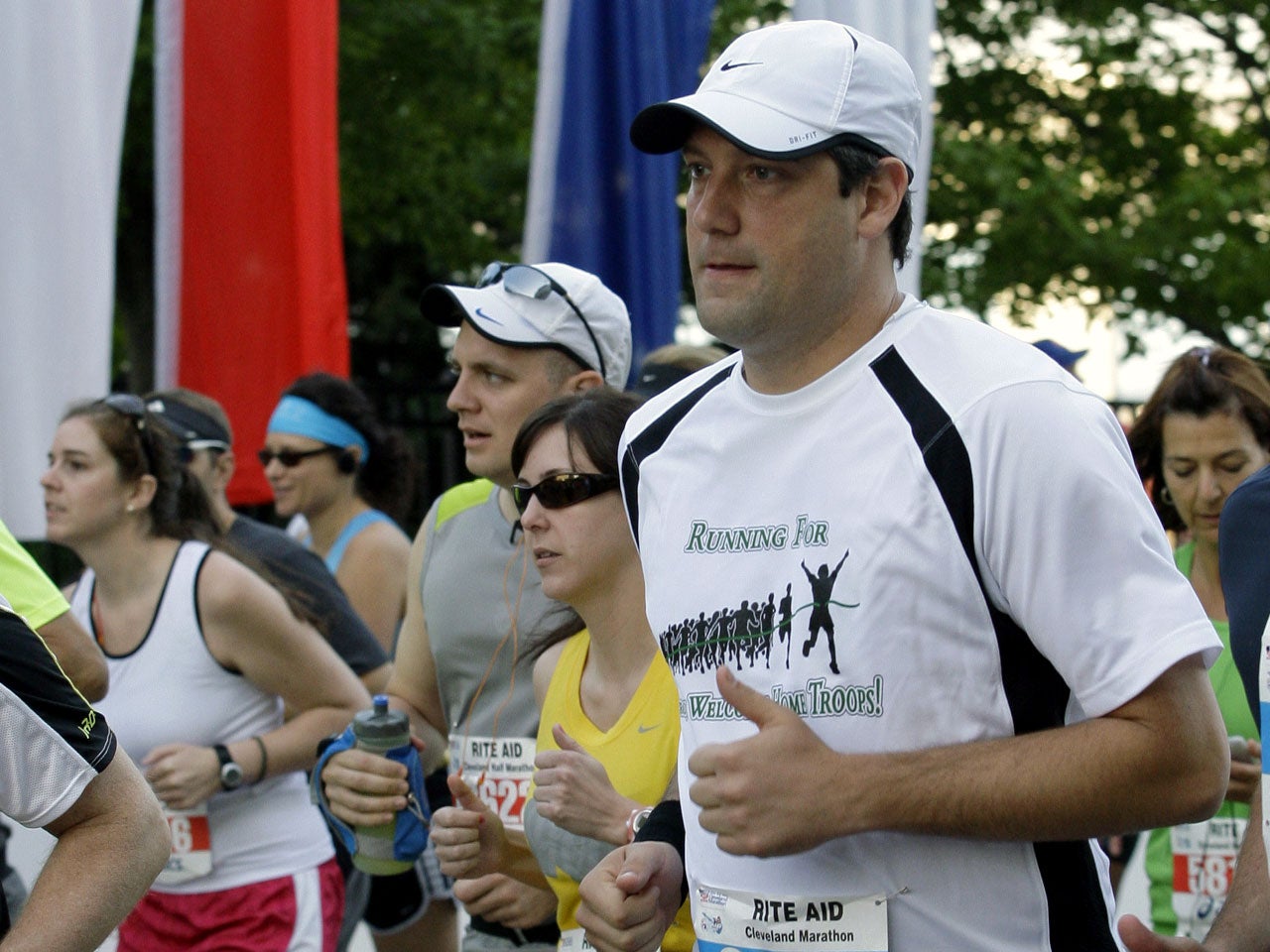 'Mindfulness' to reduce stress becoming more popular
(AP) COLUMBUS, Ohio - In what's become a daily ritual, Tim Ryan finds a quiet spot, closes his eyes, clears his mind and tries to tap into the eternal calm. In Ryan's world, it's a stretch for people to get this relaxed. He's a member of Congress.
Increasingly, people in settings beyond the serene yoga studio or contemplative nature path are engaging in the practice of mindfulness, a mental technique that dwells on breathing, attention to areas of the body and periods of silence to concentrate on the present rather than the worries of yesterday and tomorrow.
Marines are doing it. Office workers are doing it. Prisoners are doing it.
The technique is drawing tens of thousands to conferences and learning experiences across the nation and world, and studies have shown it to reduce the symptoms of certain diseases and conditions.
Ryan has written a book, "A Mindful Nation," pushing mindfulness as an elixir that can tone down political divisions in Washington, get American schoolchildren learning better, and return the country to an era of richer personal experience.
"You still forget your keys, you still call people by the wrong name, you still stub your toe, but you can train your mind to be more in the present moment," Ryan said.
Benefits in stress reduction and improved performance have prompted U.S. corporations including Google, Target, Procter & Gamble, General Mills, Comcast, BASF, Bose and New Balance to offer mindfulness training and encourage its use at work.
The practice's critics, including some psychologists and religious scholars, say the approach is little more than Buddhist meditation repackaged and rebranded for a secular, and often paying, audience.
"The commercialization of Buddhism has been happening as long as Buddhism has existed," said Rachelle Scott, an associate professor of religion at the University of Tennessee and author of "Nirvana for Sale."
"It's problematic, because most Americans who are engaging in these activities don't know the cultural backdrop to that, so in order to gain access they have to go to one of these retreats, and they are expensive," she said.
Of the $34 billion Americans spent on alternative medicine in 2009, $4.2 billion - about 12 percent - was spent in sectors that included mindfulness concepts, such as meditation-related classes or relaxation techniques, according to federal data. Participation in meditation therapy by U.S. adults rose 6 percent a year on average from 2002 to 2007, according to a study by the research group SRI International.
Marine 1st Lt. Scott Williams, 32, of Lancaster, Calif., said skills he learned through Mindfulness-based Mind Fitness Training - known in the military as MMFT or "M-fit," - allow him to transition rapidly from one focus point to another, to rid his mind of negative thoughts, and to recover more quickly from emotional experiences.
"As an infantry officer in the Marines, the mental agility gained by conducting mindfulness exercises could potentially be the difference maker as I lead men through chaotic and uncertain environments in Afghanistan," he said.
The technique has also reached prisons, where it is being used to reduce stress, anxiety and violence.
Ryan, a Democrat from Youngstown, learned the technique at a retreat two days after the 2008 presidential election - the end of a stressful campaign period and the beginning of another.
"I was to the point where I was OK, but I thought, `I'm going to be fried by the time I'm 40; I'm just going to be burnt out,'" said Ryan, who was 35 at the time of the election.
For Ryan, a former high school quarterback, the feeling he gets during mindfulness meditation reminds him of the utter concentration and single-mindedness athletes feel when they're "in the zone."
In fact, it was Phil Jackson, the legendary NBA coach, who was among the first to legitimize mind-body techniques in popular culture as he led the Chicago Bulls and Los Angeles Lakers to 11 titles from 1989 to 2010.
Jackson was nicknamed the "Zen Master" for a holistic approach to coaching that drew upon Eastern religious philosophy. Over the same period that Jackson was winning titles, brain science was beginning to validate what practitioners found evident: The brain can be trained to de-stress, and the body will perform better.
For many, it was a wacky, or at least unconventional, idea - departing from the wisdom of the day that the brain was more or less fully formed by the time a child hit kindergarten.
The growing body of research showing the brain has the capacity to change throughout life is bringing mental fitness onto the same plane as physical fitness, said Georgetown University associate professor Elizabeth Stanley.
Stanley, who runs MMFT and conducts research for the Army and Marines, said mindfulness meditation "isn't touchy-feely at all" in its new uses.
"There's something very empowering about learning how and why the body and mind respond under stress," she said.
Stanley said studies involving subjects engaged in repeated mindfulness have shown that it changes the way blood and oxygen flow through the brain, leading over time to structural changes. The practice can shrink the amygdala, which controls our fear response; enlarge the hippocampus, which controls memory; and make the insular cortex that regulates the body's internal environment more efficient, according to recent peer-reviewed studies by Stanley and others.
The Centers for Disease Control and Prevention are touting several recent studies that have found the technique can reduce the severity of irritable bowel syndrome symptoms in women and reduce stress and pain in chronic sufferers of fibromyalgia and depression.
Google spokeswoman Katelin Todhunter-Gerberg says the company's "Search Inside Yourself" mindfulness class is among its most popular. It enhances awareness and performance, which improves productivity and morale, she said.
One Google lawyer, she said, was able to use her training to stop taking things so personally, reduce the irritability sometimes evident in her emails, and elicit immediate kudos from customers.
Not everyone is sold. In her self-help website Mindful Construct, psychology master's student Melissa Karnaze worries that mindfulness runs the risk of encouraging participants to suppress valid emotions.
"To imply that typical forms of human judgment are somehow inferior to a particular type of attention referred to as mindfulness - with regard to mental health and well-being in general - is a broad sweep," she said in an email. "We rely on various types of judgment for survival, and context matters."
Ryan wants to see fellow politicians embrace mindfulness and abandon the aggressive, around-the-clock grind.
"Nobody enjoys it; nobody likes it. It's become a mess," Ryan said. "Look at the approval ratings from the American people, look at how the people who are inside these institutions feel about the gridlock and the inability to get things done, and the constant campaigning, and the amount of money that's involved. We're not going to solve the problem by doing more of it."
Thanks for reading CBS NEWS.
Create your free account or log in
for more features.