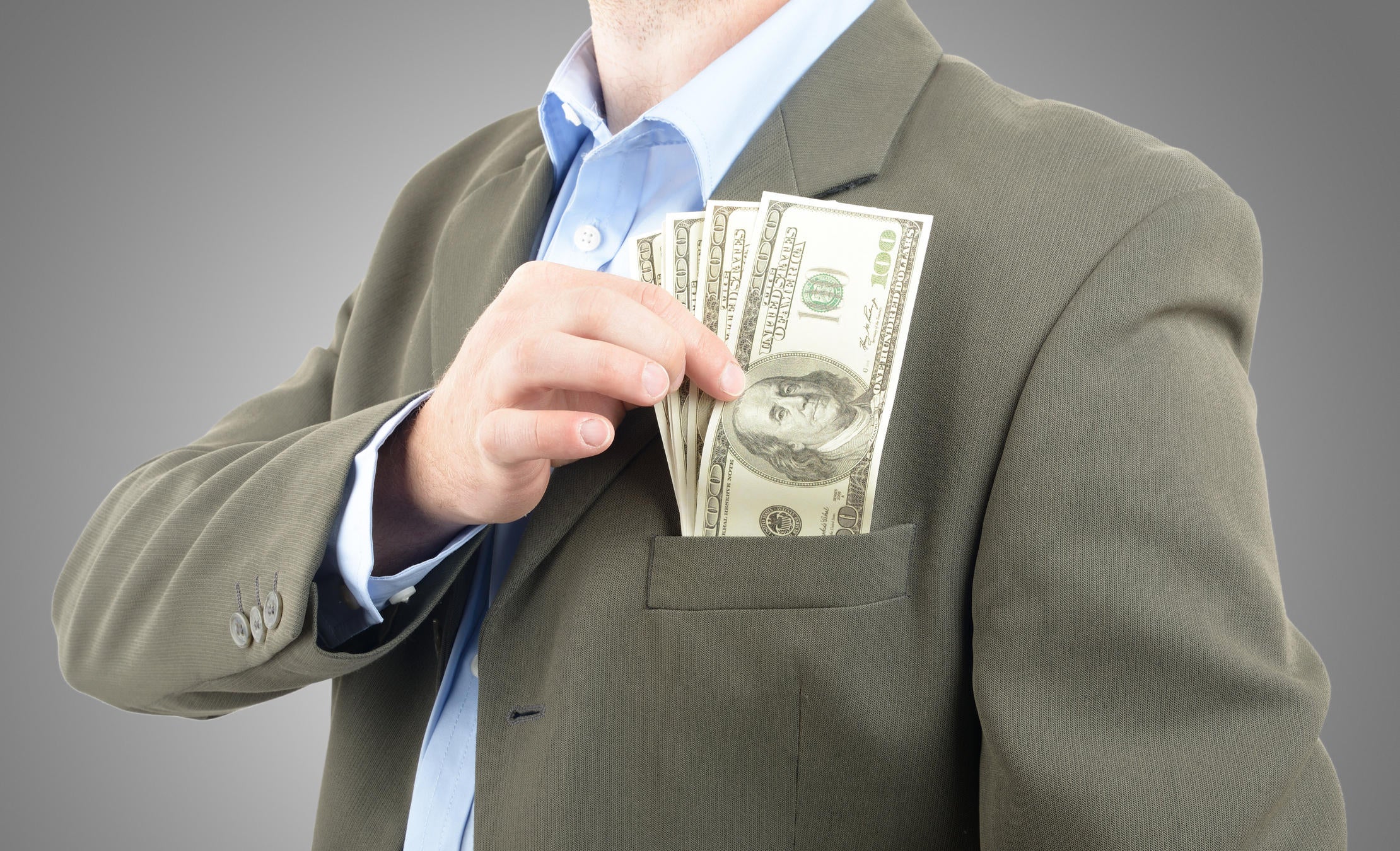 Mind the gap: high banker pay no guarantee of success
Some of Europe's most profitable lenders pay their chief executives the least, data from shareholder advisory group ISS shows, while loss-making banks reward their bosses more lavishly.
Despite caps on bank bonuses introduced across much of Europe after the financial crisis, pay still varies widely - sometimes independently of profit - the survey of 11 of Europe's biggest banks, which was compiled by ISS for Reuters, reveals.
The ISS data, which compares CEO pay, pension and benefits in 2016, shows the CEOs of Credit Suisse and Deutsche Bank received 7.3 and 4.7 million euros ($5 million) respectively. Both banks made heavy losses last year after big legal penalties relating to their investment banking activities.
At the other end of the spectrum, Jean Laurent Bonnafe, CEO of France's BNP Paribas and Casper von Koskull of Swedish retail bank Nordea earned less than half as much although their banks recorded profit of 7.7 billion euros and 3.8 billion euros.
The ISS calculations, compiled using company data, may vary from the headline figures highlighted by the banks as is includes cash and benefits actually paid, such as towards a pension.
The contrast revealed in the data comes as Credit Suisse CEO Tidjane Thiam and Deutsche Bank chief John Cryan put their companies' broad policy on executive pay up for approval at shareholder meetings where they face investor unrest.
"Pay tends to be explained as high risk, high reward. But the payouts can remain high, regardless of result," Andrew Gebelin of Glass Lewis, an advisory group influential among investors, told Reuters.
"We would anticipate more controversy over pay at banks in the months ahead. There has been quite a growth in shareholder opposition. It is high on their list of concerns."
Last year, Credit Suisse racked up a 2.7 billion Swiss franc loss, its second in a row, after a trading mishap and a $5 billion penalty for the sale of toxic mortgage debt.
CEO Thiam, who has been awarded 19 million francs worth of bank stock since joining in 2015, as agreed in his contract, increased the bonus pool as he sought to keep staff on board.
Each staff member in its investment banking and capital markets division earned 400,000 Swiss francs on average - while the business made a pretax profit equivalent to just 84,000 francs per head.
The Swiss bank, which benchmarks itself against rivals in the U.S. and Europe when setting pay, declined to comment.
Last year, Deutsche also reported a loss of 1.4 billion euros after a similar fine.
Cryan, who waived his bonus, will present a fresh pay plan for executives tied closer to performance in May after shareholders voted down the one proposed last year.
Thomas Philippon of New York University, who has studied pay among investment banks, said they had been too slow to cut.
"They reduced the wage bill mostly by cutting staff, not by cutting wages," he said, commenting on the sector.
Cutting pay may prove critical in winning over investors, particularly for Deutsche, which is calling on shareholders for fresh funds, while Credit Suisse is considering doing the same.
However, the mood among investors is increasingly critical, with Larry Fink, head of fund giant Blackrock, a large shareholder in banks, warning in a letter to company heads that it would be willing to vote down bad pay deals. Norway's wealth fund also told Reuters it was taking a closer look at pay.
One investor, speaking privately, was more blunt about investment banks. "Their business model is that the minute they do well, most of their employees take the gravy," he said.
Wages have shrunk since 2010, when the former chief executive of Credit Suisse, Brady Dougan, received nearly 90 million Swiss francs. Nonetheless, some investors want them to fall further and hold the Netherlands up as an example.
"There are different cultures across companies in Europe," said Gebelin of Glass Lewis. "The Netherlands has an extremely restrictive pay regime, as does Sweden, but that doesn't hold for Switzerland or the UK."
Ralph Hamers, ING's chief executive, known for visiting bank branches and taking selfies with staff, reported a 4.7 billion euro profit last year, but even after receiving almost the maximum bonus allowed under Dutch law, he was paid 2.6 million euros.
Thanks for reading CBS NEWS.
Create your free account or log in
for more features.