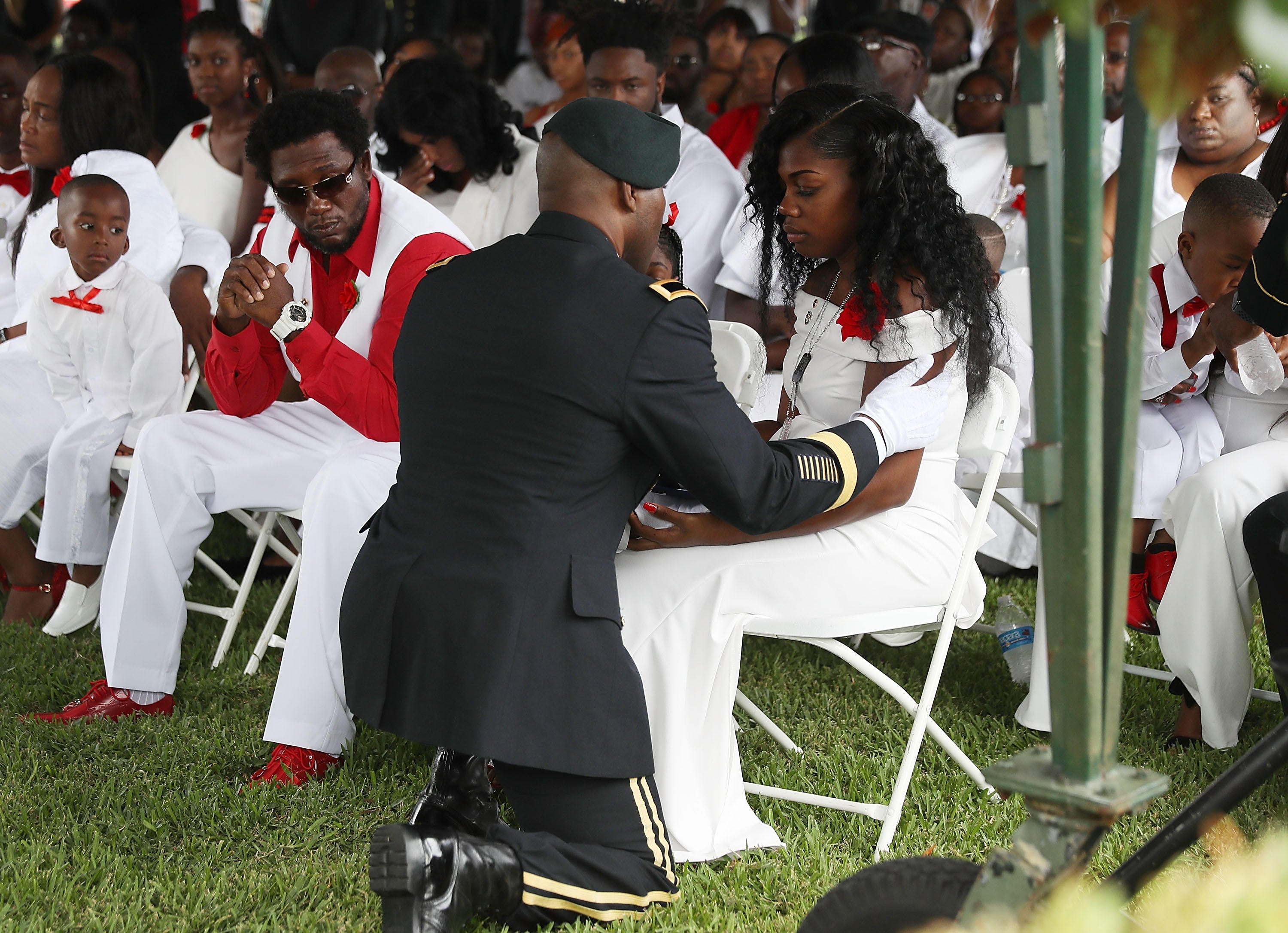 Pressure mounts on Trump over troops killed in Niger
WASHINGTON -- Lawmakers on Capitol Hill were still searching for answers Tuesday morning about the deaths of four American soldiers in Niger.
Joint Chiefs of Staff Chairman Gen. Joseph Dunford said Monday that U.S. troops waited an hour after the ambush began to call for help. He said it took an additional 60 minutes for French air power to arrive on the scene, but by then it was too late for the four Americans.
CBS News' Major Garrett reports that from President Donald Trump's earliest days in office, he has urged field commanders to carry out more counter-terrorism operations, all the while promising minimum second-guessing from Washington.
But with Sen. John McCain and others calling for more information -- and hinting at investigations -- that approach may be meeting its deadliest, and most politically hazardous test in Niger, reports Garrett.
President Trump ignored questions on Monday about the mission in Niger, but Dunford, his top military adviser, denied the Pentagon was withholding information.
"I think we do owe the families and the American people transparency in incidents like this, and we intend to deliver just that," Dunford said, calling the incident "complex."
He did release some basic details of the attack, saying that on October 3, a dozen U.S. soldiers joined more than two dozen Nigerien fighters on a mission north of Niger's capital, Niamey. A day later, the group came under attack from approximately 50 militants, described by Dunford as well-trained and well-equipped, and associated with or inspired by ISIS.
Gunfire raged for an hour before the Americans radioed for help. With minutes, a surveillance drone was overhead, but it was another hour before French air cover arrived.

Staff Sergeants Bryan Black, Jeremiah Johnson and Dustin Wright were killed in action and evacuated that evening, but the body of La David Johnson wasn't recovered until two days later.
Senate Armed Services Committee Chairman John McCain said Americans want to know what went wrong, and what the mission was about.
"I have a question about the whole operation," McCain said Monday. "Come on. I have a question, why four men died."
Along with those answers, Dunford vowed to find out why Johnson was separated from his unit.
Mired in a dispute with the president over his condolence call to her, Johnson's widow Myesha said Monday that she hasn't been allowed to see his body. And she, too, wants to know "how he got killed, where he got killed, or anything."
Dunford said Pentagon policy allows the family to see the remains of a fallen loved one. He said he did not know if Johnson's widow was denied that right, but would find out.
The White House is deferring to the Pentagon on the investigation, though pressure is building for the commander-in-chief to demand, or provide, more answers.
Thanks for reading CBS NEWS.
Create your free account or log in
for more features.