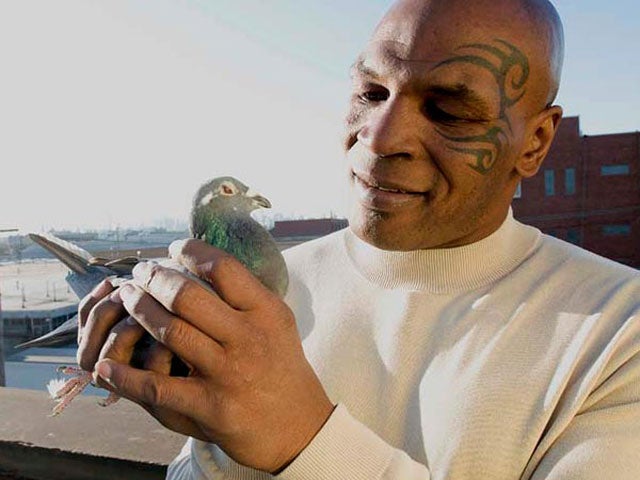 Mike Tyson races homing pigeons on new show
(CBS) Mike Tyson is going from the boxing ring to the birds.
The boxing legend is raising and racing homing pigeons in a new television show, "Taking on Tyson."
Tyson has always had a soft spot for pigeons. Tyson's love affair with the bids, according to Animal Planet's website, began when he was a young boy growing up in Brooklyn. He threw his first punch when a neighborhood bully killed one of his beloved pigeons and threw it in his face.
"The first thing I ever loved in my life was a pigeon," he said." I don't know why...I feel ridiculous trying to explain it. "Pigeons are a part of my life. It's a constant with my sanity in a weird way; this is just what I do. If I'm lucky enough to die an old man, I'm going to have birds."
The show traces his love for pigeons while following his quest, under the tutelage of trainers, to learn how to race them. In races, birds are dropped off hundreds of miles away and compete against other flocks to get home first and re-enter their coops.
"There are a lot of ups and downs," he told USA Today. "It's like fighting: You're the man as long as you're winning."
The six-part docudrama also features Mario Costa, Tyson's lifelong friend and promoter/manager; pigeon trainer Vinnie Torre; and the Roman Brothers, his pigeon caretakers. His rivals include the younger (yet more experienced) racers Joe Green and Helder.
"Taking on Tyson" premieres on March 6 at 10 p.m. ET.
Thanks for reading CBS NEWS.
Create your free account or log in
for more features.