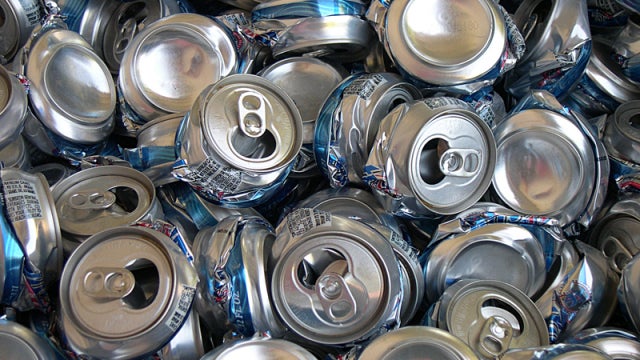 Michigan man guilty in "Seinfeld"-esque can return scheme
FLINT, Mich. – Authorities say a 70-year-old Flint man crunched the numbers and figured out how to profit by driving no-deposit cans from Indiana to Michigan, where he turned them in for profit at grocery stores, reports CBS Detroit.
It's a plot reminiscent of a famed two-part "Seinfeld" episode, in which the characters Kramer and Newman hatch a scheme to take empty bottles from New York, where the deposit is a paltry 5 cents, and return them in Michigan, where they could double their profits.
But unlike the protagonists in the 1996 sitcom episode, 70-year-old John Custer Woodfill managed to profit from the scheme, according to the Michigan attorney general's office.
Police say from April 2012 to April 2015, Woodfill bought uncrushed non-returnable cans in Indiana as scrap, and immediately began taking them to Michigan to redeem with the help of a partner who is now deceased.
The partner relocated to Brownstown, Indiana, where he operated a beverage can "recycling" outfit, officials said, buying locally non-refundable pop and beer cans for 60-80 cents a pound. Those non-returnables were trailered back to Flint by Woodfill, where he developed a system throughout lower Michigan in order to take advantage of the state's refund law on deposits, according to Attorney General Bill Schuette.
Woodfill even printed phony barcodes so the cans would be accepted in the automatic return machines, according to the attorney general's office.
This went on for three years until an informant tipped off state police, officials said.
"This was not a one-time nickel-and-dime case," Schuette said in a statement. "This man orchestrated bogus refunds for tens of thousands of non-returnable beverage containers. In effect he stole from Michigan's bottle return program that has long served to protect and promote a healthy environment."
As part of his guilty plea, Woodfill owes $400,000 in restitution to the state, and the van and trailer he used will be forfeited. Sentencing is set for May 2.
Thanks for reading CBS NEWS.
Create your free account or log in
for more features.