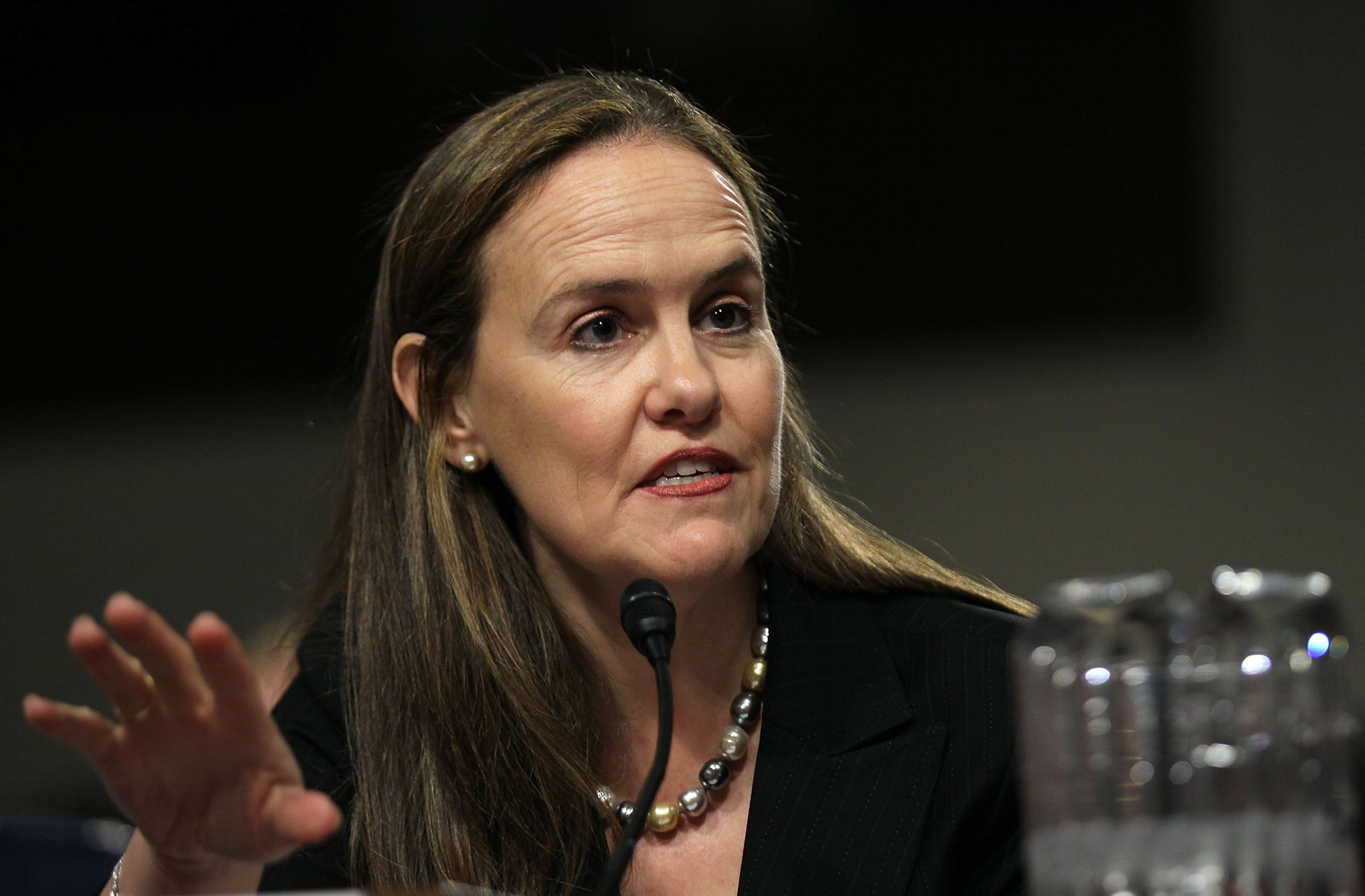 Michele Flournoy won't be the next defense secretary
The list of potential replacements for outgoing Defense Secretary Chuck Hagel is getting shorter.
Former Undersecretary of Defense Michele Flournoy, who was rumored to be Hagel's most likely successor, said Tuesday that she asked President Obama to remove her name from consideration on Monday evening.
Flournoy made the announcement in a letter circulated to the board of directors at the Center for New American Security (CNAS) the think tank she co-founded. A member of the CNAS board of directors confirmed its contents to CBS News National Security Correspondent David Martin. The letter was first reported by Foreign Policy.
In her letter, Flournoy blamed family considerations for her decision to take herself out of the running.
"Last night I spoke with President Obama and removed myself from consideration due to family concerns," she wrote. "After much agonizing, we decided that now was not the right time for me to reenter government."
Another potential replacement, Sen. Jack Reed, D-Rhode Island, took himself out of consideration soon after Hagel's departure was reported on Monday. Along with Flournoy, Reed was one of three names rumored to be on the short list for the nomination. The third person commonly mentioned for the post, former Deputy Secretary of Defense Ashton Carter, has not commented publicly on the turnover.
Hagel's exit surprised most observers when it was first announced. The secretary had been at the helm of the Pentagon for less than two years, after all. But Mr. Obama felt as though he needed to make a change in his national security team after the midterm elections. Given Secretary of State John Kerry's deep involvement in negotiations over Iran's nuclear program and other high-profile issues, and given the president's close relationship with National Security Adviser Susan Rice, Hagel seemed the most likely to go.
The dwindling list of people willing to step in and fill Hagel's shoes could reflect some institutional tension between the Pentagon and the White House, which has claimed ownership of much of the administration's national security decision-making. Hagel was reportedly frustrated by the micromanaging of defense policy by White House staffers, and both of Mr. Obama's previous secretaries of defense, Bob Gates and Leon Panetta, offered similar complaints in their memoirs.
Whoever takes the reins at the Department of Defense will have a full plate of problems to deal with, from the ongoing operations in Afghanistan to the fight against Islamist militants in Iraq and Syria and the efforts to contain the Ebola virus in West Africa.
Thanks for reading CBS NEWS.
Create your free account or log in
for more features.