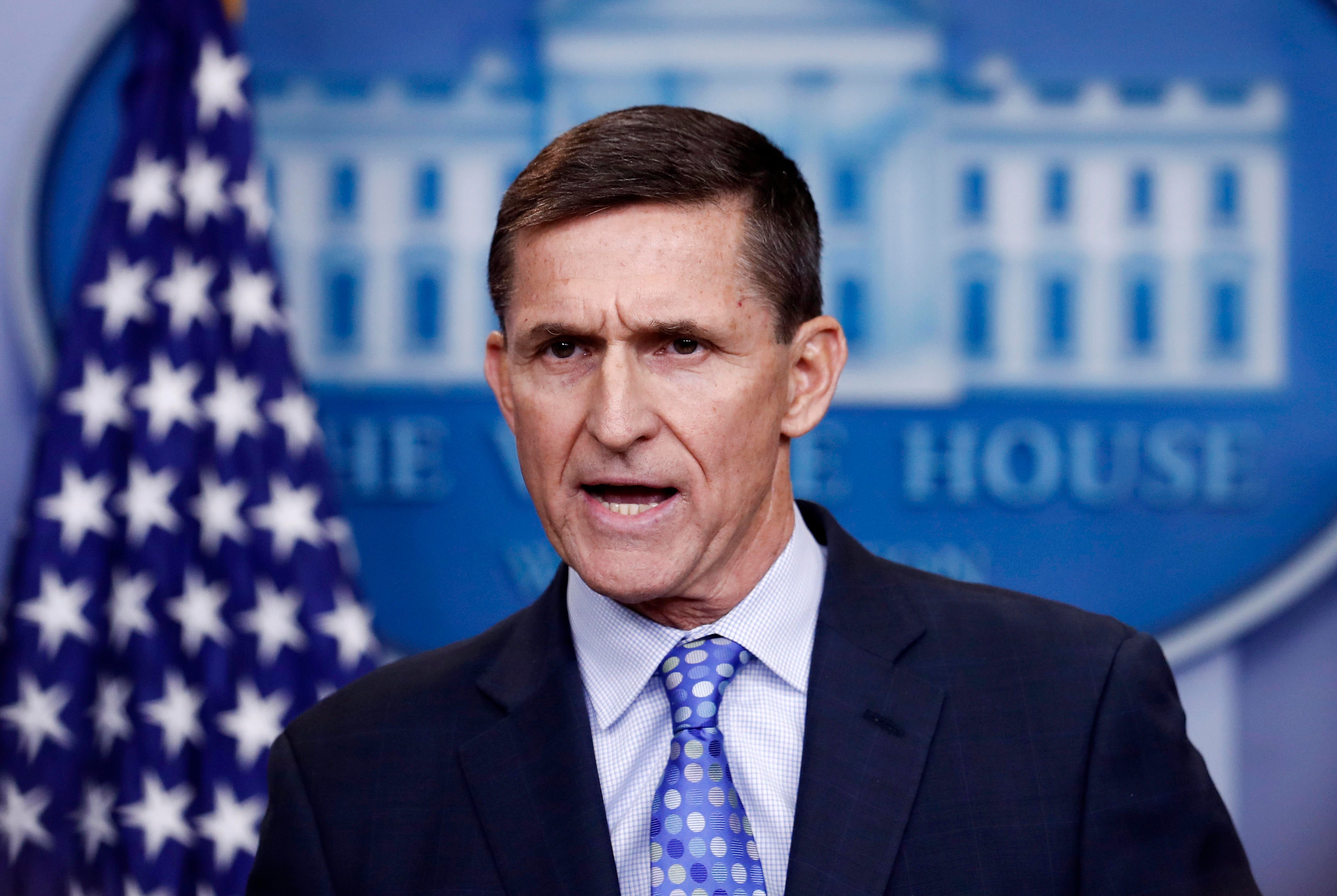 Michael Flynn received nearly $34,000 to attend event with Putin
WASHINGTON -- A House committee investigating former national security adviser Michael Flynn revealed today that Flynn received tens of thousands of dollars in 2015 from RT, the state-run Russian television network.
Just two months before Flynn began advising the Trump campaign, the retired lieutenant general traveled to Moscow to attend a gala where he was seated next to Russian President Vladimir Putin.
On Thursday, Rep. Elijah Cummings, the top Democrat on the House Committee on Oversight and Government Reform, released checks, emails and invoices that showed Flynn was paid almost $34,000 to attend the event by RT.
The CIA found in a report on Russia's actions during the 2016 presidential campaign that RT engaged in "a Kremlin-directed campaign to undermine faith in the U.S. government."
"Basically, [Flynn] was acting as an employee basically of the Russian government, but at the same time he was working and getting the secrets from President Trump," Cummings said Thursday.
In a statement, a spokesman said Flynn, the former head of the Defense Intelligence Agency, "notified and briefed the DIA before his trip to Russia and again upon his return."
"And that just wasn't acceptable to me," Cummings said in response.
Mr. Trump fired Flynn after just 24 days as national security adviser after revelations that Flynn lied to Vice President Mike Pence about conversations Flynn had with the Russian ambassador to the U.S.
In addition to questions over his connections to Russia, Flynn faced criticism last week when he retroactively registered with the Justice Department as an agent of a foreign government. Flynn's firm had a $600,000 lobbying contract with a company tied to the Turkish government.
Flynn also received over $11,000 from a Russian cargo airline and $11,000 from Kaspersky Labs, a well-known cyber security company with ties to Russian officials.
Thanks for reading CBS NEWS.
Create your free account or log in
for more features.