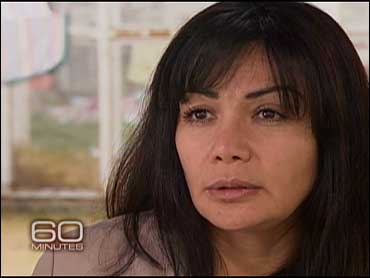 Mexico's "Queen Of The Pacific"
Written by CBS News deputy foreign editor Ana Real and 60 Minutes associate producer Anya Bourg.
Sandra Avila Beltran came to our attention in September 2007 when she was arrested by the Mexican authorities, who allege that she was an intermediary between Mexican drug cartels and their Colombian suppliers.
But in Mexico, Avila Beltran was more than just another arrest - she'd become a celebrity of sorts. Nicknamed "The Queen of the Pacific," she was known for her glamorous lifestyle and her rise in a world ordinarily dominated by men.
To learn more about Sandra Avila Beltran, 60 Minutes spoke to Julio Scherer Garcia, a respected journalist in Mexico, and author of Queen of the Pacific: It's Time To Talk, which was written from a series of interviews he did with her in prison.
Scherer has written extensively about organized crime, including a book in 2001 called Maximum Security, for which he visited prisoners at Mexico's notorious La Palma prison. And he was the founder of Proceso, an investigative news magazine, which he ran for 20 years.
At that time of Avila Beltran's arrest, the drug violence in Mexico was heating up, but the effects of the government's war on drug trafficking had not yet escalated to its current level. There were more than 6,200 deaths attributed to drug related violence in 2008.
Our interview with Sandra Avila Beltran provided an unusual glimpse inside the world of drug trafficking. As Julio Scherer Garcia told us, "the contribution that Sandra Avila provides is of tremendous value because she opens up many avenues of investigation," into Mexico's drug cartels.
Watch Anderson Cooper's report, "The War Next Door," below:
Written by Ana Real and Anya Bourg
Thanks for reading CBS NEWS.
Create your free account or log in
for more features.