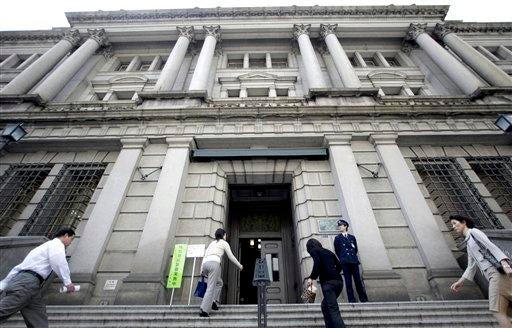 Merck Knew Vioxx Dangers In 2000
Merck & Co. researchers privately sought to reformulate Vioxx in 2000 to reduce its cardiovascular side effects, even as the drug maker was publicly playing down a study that highlighted the pain relief medication's potential heart attack risk, an internal company document shows.
The widely publicized study in March 2000 found that patients taking Vioxx were five times more likely to have heart attacks than individuals using the generic medicine naproxen. Merck insisted at the time that this was a result of naproxen's cardioprotective properties and not any defect in Vioxx.
But behind the scenes, company scientists were considering combining Vioxx with another agent to reduce the risk of heart attacks and strokes, according to a document that was mistakenly provided by Merck to plaintiff lawyers as part of the evidence-gathering process in one of the hundreds of Vioxx lawsuits around the country.
That document, a communication between Merck researchers and the company's patent department, stated that the way Vioxx works to reduce pain might also increase cardiovascular problems. They suggested a patent be sought for a combination drug mixing Vioxx with another agent to lessen the risk.
Merck removed Vioxx from the market last September after a later study showed it doubled patients' risk of heart attacks and strokes. Thousand of wrongful death and injury lawsuits have been filed against Merck based on claims that the company hid Vioxx's risks. Analysts estimate the company's liability could reach as high as $18 billion. The first trial is set to begin next month in Angelton, Texas.
The document is potentially among the most damaging to emerge since the drug's sales were suspended because it calls into question the bedrock Merck defense that company officials were convinced of the drug's safety. The desire to reformulate the drug suggests a level of urgency that goes beyond previously disclosed internal e-mails that discussed safety risks.
"The document suggests a level of concern about the drug. The fact that they wanted to patent a different product raises questions — it says something," said Anthony Sebok, a professor at Brooklyn Law School. "Should they have been open about concerns? The failure to be honest is what gets companies (in product liability cases) in trouble."
A copy of the document was provided to The Associated Press on the condition that its source not be identified. A lawyer for Merck declined to discuss the specifics of the document, contending that it was a privileged internal company discussion.
"We continue to believe we acted responsibly," said Merck spokeswoman Cynthia Smith.
Merck shares fell 1 cent to $31.98 in trading Wednesday on the New York Stock Exchange. They have traded in a 52-week range of $25.60 and $48.42 a share.
According to the document, Edward Scolnick, the former head of Merck's research labs, was the first to suggest combining Vioxx with an agent that would block blood platelets from clotting. Such clots can lead to heart attacks and strokes. There are three dates on the document; the first is March 30, 2000.
The document's authors said Vioxx might reduce the production of a substance called prostacyclin, which prevents platelet aggregation. That reduction may alter the ratio of prostacyclin to thromboxane, a substance which can constrict blood vessels and cause clotting. The change may cause increased risk of cardiac and cerebral adverse events, the document said.
The document became an issue in a New Jersey Vioxx lawsuit when Merck objected to its use on the grounds that it was an attorney-client communication between company scientists and in-house patent counsel.
New Jersey Superior Court Judge Carol E. Higbee ruled May 27 that the document was privileged and could not be used at trial. She also ordered that all copies of the privileged document be returned to Merck or destroyed, but she required Merck to turn over other documents related to the reformulation, including e-mails and memos, within 30 days.
Benjamin Zipursky, a professor at Fordham Law School in New York, said it's conceivable that other judges could rule differently and allow the document to be used in Vioxx cases. Lawyers in the Texas case said they have the document and will attempt to make it part of their evidence.
Merck filed an application with the U.S Patent Office in 2001 to combine Vioxx with what is called a thromboxane inhibitor, according to a statement released Wednesday by the company's counsel, Hughes, Hubbard & Reed. The statement said the hope was that Vioxx could provide cardioprotective protection while preserving its gastrointestinal benefits. But the project was later dropped, making the patent application moot.
Vioxx is one of a class of drugs known as Cox-2 inhibitors that were originally touted as a super aspirin because they didn't cause ulcers and other gastrointestinal problems that can be a byproduct of the use of aspirin, which is cardioprotective.
The statement from Merck's law firm said the application had nothing to do Merck's firm belief in the cardiovascular safety of Vioxx.
Plaintiff lawyers say other documents call into question Merck's assertion that it acted responsibly and in the best interest of patients at all times, including pulling the drug when it had evidence of potential harm. Merck counters that the documents have been taken out of context.
One such document is a March 9, 2000, e-mail in which Scolnick said he was concerned that the higher risk of heart attacks and strokes was "mechanism based." Plaintiff lawyers contend that was an admission by Scolnick that the way Vioxx works in the body can contribute to heart troubles.
Rep. Henry A. Waxman, a California Democrat, said in a report after a review of Merck documents that the company armed over 3,000 sales people "with misleading information about Vioxx's health risk." One document disclosed as part of the congressional inquiry indicated that Merck instructed sales people to show physicians a pamphlet showing Vioxx might be 8 to 11 times safer than other anti-inflammatory drugs. Another memo told sales representatives not to bring up the drug's heart risks with doctors.
The prostacyclin theory was first advanced in 1998 by Dr. Garrett FitzGerald, a prominent cardiologist who said Merck did not embrace it. However, FitzGerald said that after the 2000 study was released, Merck executives called him to discuss the issue.
In a June 1, 2005, deposition on the Vioxx case, Scolnick said that Merck did work on the reformulation because it knew Vioxx would have to carry some type of a warning about cardiovascular risk on its label. He said his idea was not a reaction to FitzGerald's theory.
But as Merck pursued the reformulation, it continued to stand by Vioxx's safety. In a press released dated April 28, 2000, the company "confirmed the favorable cardiovascular safety profile of Vioxx."
By Theresa Agovino
Thanks for reading CBS NEWS.
Create your free account or log in
for more features.