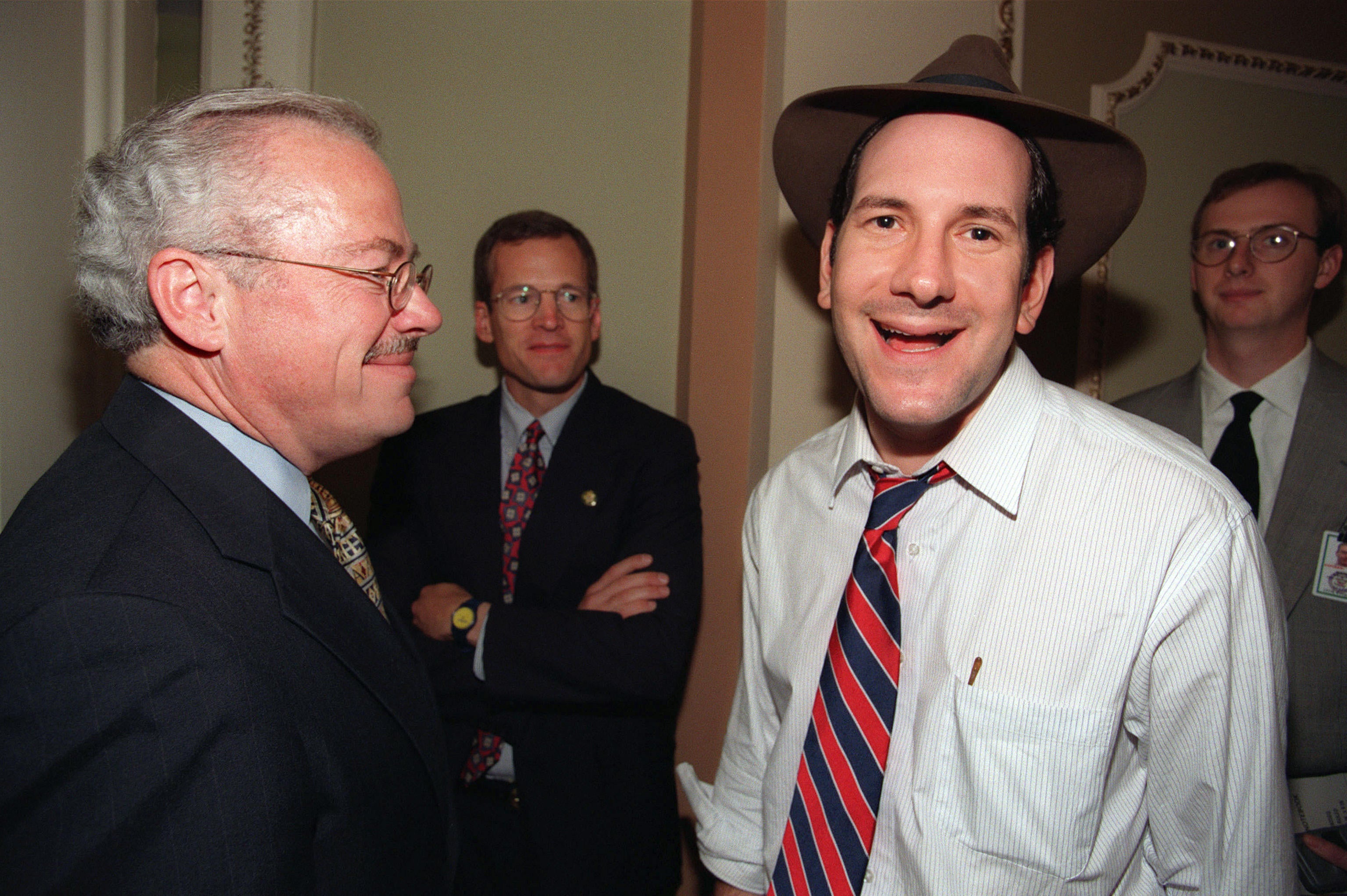 Matt Drudge suggests government is "lying" about Hurricane Matthew
Matt Drudge isn't buying what the Weather Channel is selling about Hurricane Matthew.
In the face of real-time weather reports on the ground in Florida to the contrary, the influential blogger and publisher of the Drudge Report, suggested Thursday in a series of tweets that the danger presented by Hurricane Matthew is all a liberal government conspiracy -- all to drive a point home about climate change.
Late Thursday night, Drudge, who has described himself as both a conservative and a populist, tied the hurricane to the 2016 presidential election, tweeting a story published last month about Hillary Clinton's warnings about the effects of climate change:
Florida Gov. Rick Scott, a Republican and avowed climate change skeptic, warned Floridians to take all necessary precautions as the storm continues to batter the southeastern coastline.
"Evacuate. Evacuate. Evacuate," he exhorted Florida residents Thursday. "This storm will kill you. Time is running out."
"I can't send in first responders to save you in the middle of the storm. You've got to act responsibly and take care of yourself and your family," Scott said Friday in a "CBS This Morning" appearance.
On Friday, the National Hurricane Center in Miami warned that "frequent destructive wind gusts to around 115 mph will spread across the Cape Canaveral area, producing swaths of tornado-like damage." Early Friday morning, the Hurricane Center said there was "a danger of life-threatening inundation during the next 36 hours along the Florida east coast, the Georgia coast, and the South Carolina coast."
Hurricane Matthew has resulted in over three hundred deaths in the Caribbean so far.
Thanks for reading CBS NEWS.
Create your free account or log in
for more features.