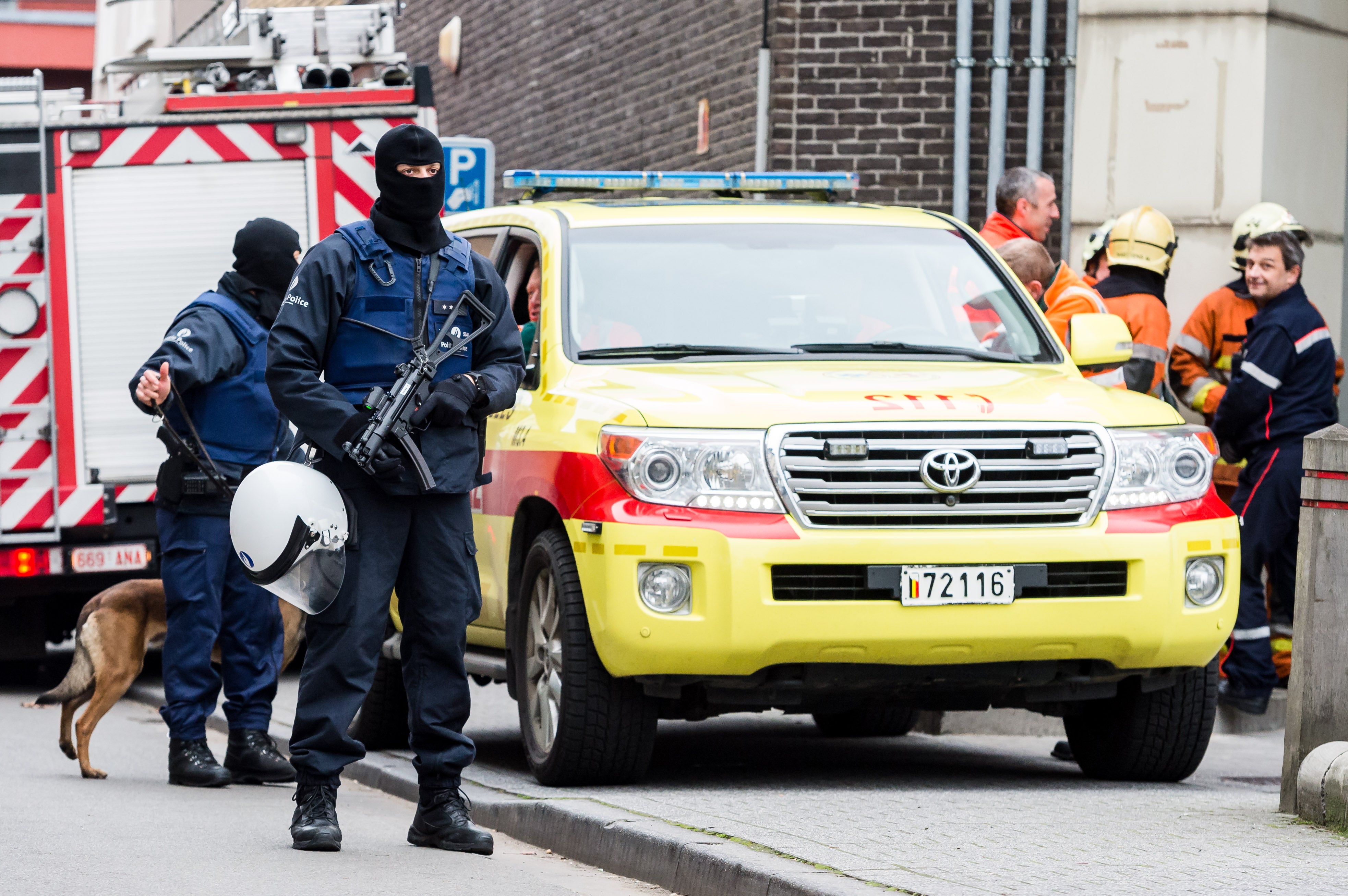 Massive manhunt for terror suspects in France and Belgium
PARIS -- Seven terrorists died in the attacks on Paris on Friday night. And on Monday, the hunt continues for more.
The police response to the attacks was swift and widespread. Along with an aggressive manhunt, security services carried out more than 150 property searches, slapped house arrest orders on over 100 people and deported 38 more, reports CBS News' Elizabeth Palmer.
In Paris, President Francois Hollande vowed that terrorism would not defeat the French Republic. The Republic -- he said -- would defeat terrorism.
But it's a tall order.
High profile security around Parisian landmarks project an image force and vigilance. But in fact, most public places are soft targets, as Friday's attacks proved with chilling clarity.
"The terrorists have realized that big western cities are very vulnerable," said Mathieu Guidere, an expert on extremism and radicalization. "We were protected by the perception of our security, and this perception has failed with the Paris case now. So all the cities in the world, all the main capitals in the world are now really vulnerable."
Guidere agreed it is a game changer.
The French president on Monday described Islamic State of Iraq and Syria (ISIS) territory in Syria as the greatest terrorism factory the world has ever known.
Right now, more than 500 French citizens are there fighting with ISIS.
At least three of the men directly linked to Friday's attacks did time on the ISIS battlefield and were already known to French intelligence.
One of them was even supposed to report in regularly to the police, but he stopped showing up. Then three days ago he surfaced as one of the killers in the Bataclan Concert Hall.
The truth is -- with 10,000 open files on radicals that need monitoring in person or online -- French security systems are quite simply overwhelmed.
---
The dragnet extended quickly beyond France. From Belgium, CBS News' Allen Pizzey reports.
The international manhunt brought Belgian Police to a house in the Brussels suburb of Molenbeek where they thought one of the suspect's was hiding.
But they came up empty-handed.
Their target was Salah Abdeslam, the 26-year-old man authorities believe rented a car used in the attacks.
He was reportedly stopped by police and then released just hours after the attacks. And it was feared he returned to the neighborhood.
Two men who were with Abdeslam have now been arrested and one of his brothers blew himself up with a suicide vest outside a restaurant.
A third brother, Mohamed, said his family did not understand why they did it.
"We never had any problem with justice," he said in French. "My parents are in shock. They don't quite realize what has happened."
The impoverished suburb of Molenbeek is known to be a hotbed of jihadist recruitment.
The mayor says at least 30 young men have left here to go fight for ISIS in Syria.
The neighborhood was also home to Abdelhamid Abaaoud, whom French investigators believe is the mastermind behind the Paris attacks.
Abaaoud is now thought to be in Syria and has appeared in ISIS propaganda videos.
He even recruited his own 13-year-old brother into ISIS.
Molenbeek is where the jihadist and criminal worlds meet, one stop shopping, experts say. For drugs, explosives and automatic weapons, it is a terrorist's dream, and a security nightmare.
Thanks for reading CBS NEWS.
Create your free account or log in
for more features.