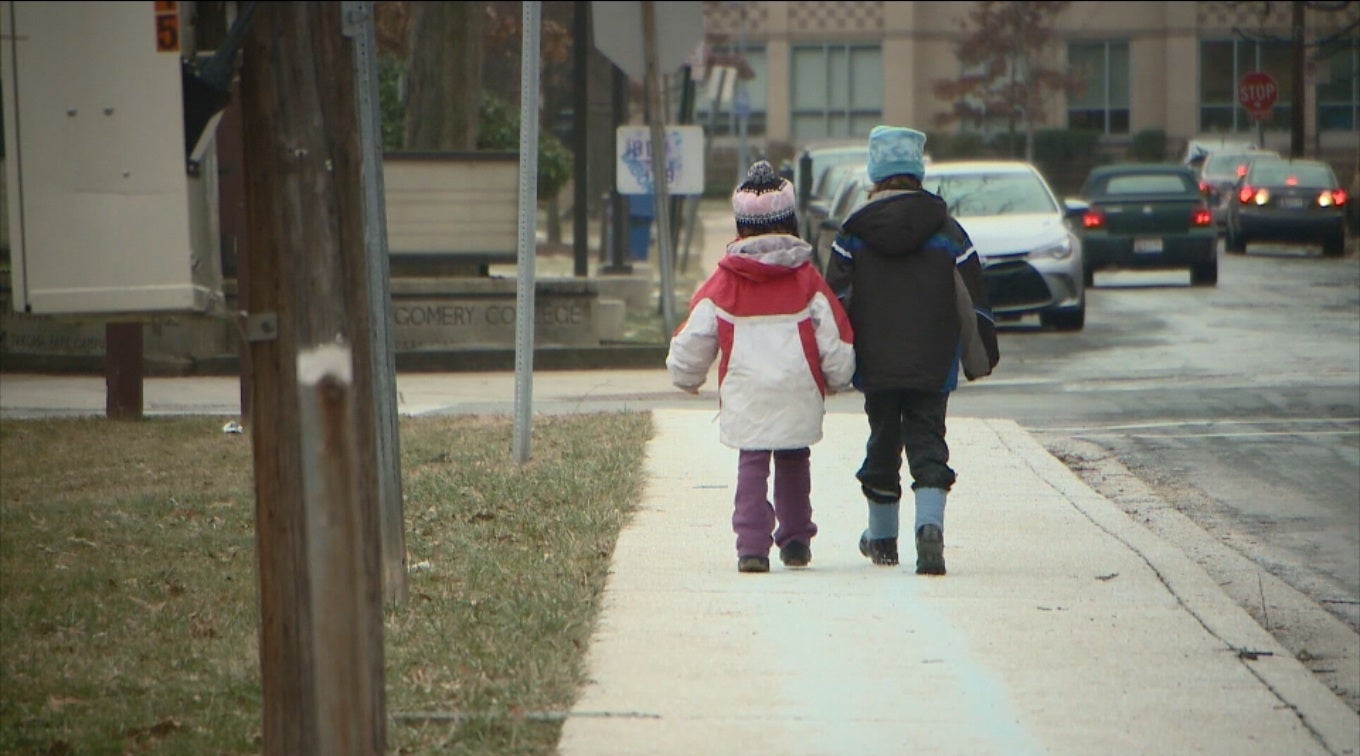 Maryland couple practicing "free-range parenting" investigated for neglect
A hot debate is unfolding in a Washington D.C. suburb over how much freedom is safe for young children.
It all started when a 6 and a 10 year old were taking a walk on a busy street and got picked up by police. Their parents had signed off on their trek, and now they are in trouble with Child Protective Services, reports CBS News correspondent Chip Reid.
Dvora Meitiv and her brother, Rafi, aren't always with their parents. The two are allowed to walk around the block, visit the library and play in local parks -- all on their own.
"We can walk anywhere in Silver Spring. And it's really fun," Rafi said.
Fun is what they were hoping to have in December when they asked their father to drop them off at a park a mile from home. It would have been their longest solo walk yet, but they only made it halfway.
"The police came and picked them up and brought them home," their father, Alex, said.
Alex Meitiv and his wife, Danielle, said at one point there were six officers at their house. They now are being investigated for child neglect.
"They determined if there's an imminent danger of harm to the children, they are authorized to come and take the children," Alex said.
"And ask questions later," his wife Danielle added.
State law in Maryland says, "A child under the age of 8 years old" cannot be left alone in a "building, enclosure, or motor vehicle" ... and they must be with "a reliable person who is at least 13."
But the Meitivs argue that giving their children freedom builds self-confidence and self-reliance.
It's called "free-range parenting," and it's how they are raising Dvora and Rafi.
"They need to take mini-risks in controlled situations like in the park down the street in order to grow into the confident adults that we want them to be," Danielle said.
The Meitivs said they teach their children to be safe.
"They know to look both ways when they cross the street, to always use the crosswalk, to hold hands," Danielle said. "They know not to go off with strangers, although they are allowed to talk to strangers and most strangers are people who would help them."
Those are lessons that seem to be sticking with 10-year-old Rafi.
"They told us all the ... like how to cross the street and how to be safe," he said.
And if you're wondering, Rafi has a strong opinion about the controversy.
"You might laugh at this but I was kind of annoyed because I've gone through it before, but, so it's kind of just not fair," Rafi said.
This is the second time the Meitivs have had this happen. They were first reported in October for letting their kids play alone at another park.
The Montgomery County Police Department and Child Protective Services said they must respond to any call that comes in and verify that there is no present danger.
Thanks for reading CBS NEWS.
Create your free account or log in
for more features.