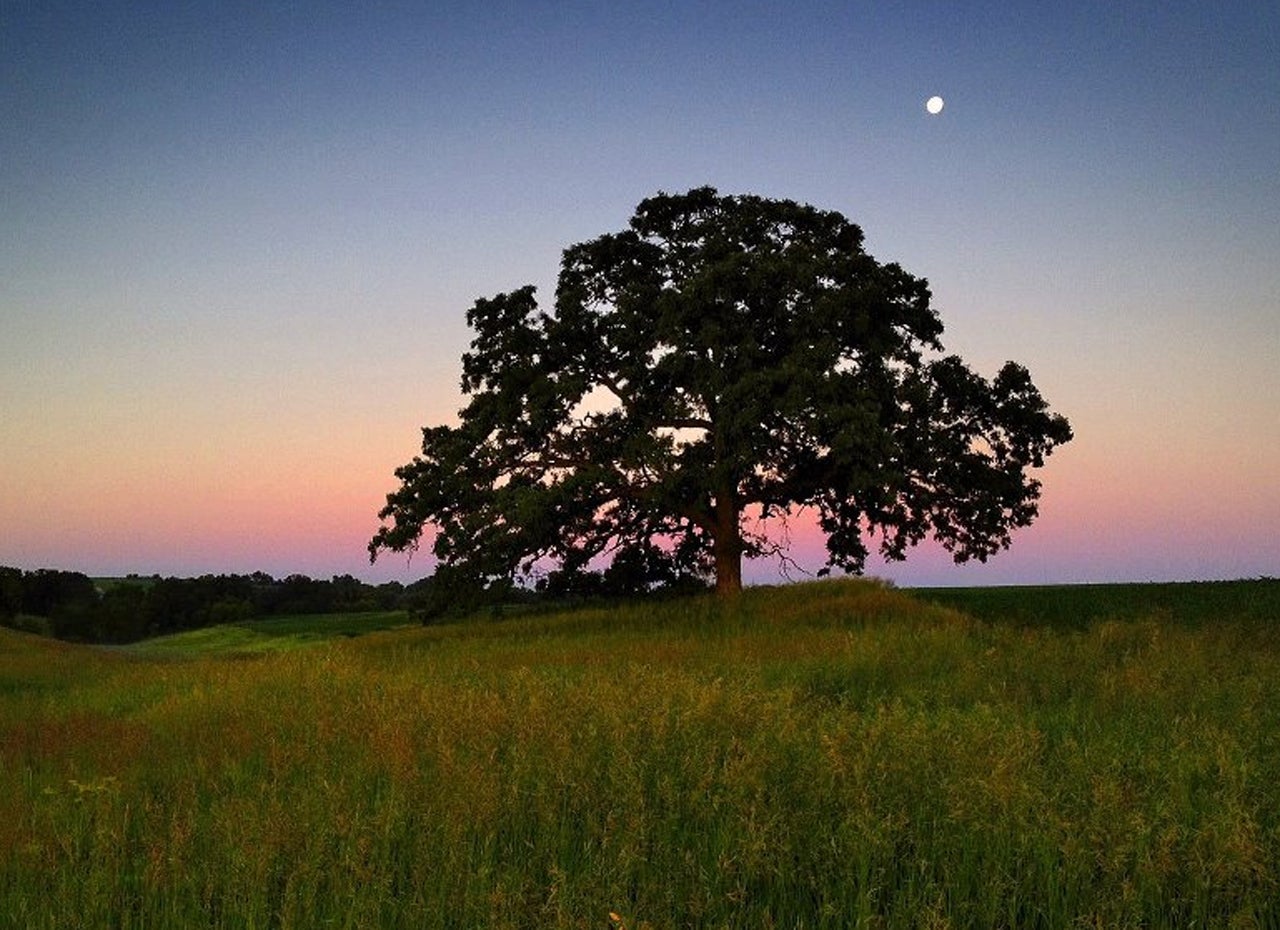 Mark Hirsch: How a tree helped heal me
(CBS News) On a summer's day it's pretty easy to take the shade of a tree for granted. Not for contributor Mark Hirsch, a photographer who lives in Platteville, Wis.:
I was just out of college when I landed my dream job, photographing life along the Mississippi for the Telegraph Herald in Dubuque, Iowa.
I loved my job, and moved up the ranks -- to photo editor, then visuals editor. I thought I would retire there. But after 19 years, I was let go.
It felt like I had been hit by a truck, but I managed to build a freelance career. Then, in October of 2011, I was literally hit by a truck, and almost killed.
After the crash, I was unable to work. I had trouble sleeping . . . memory issues. I lost my drive and ambition. I was irritable and short with the family I love.
Then I got an iPhone -- not to take pictures with, of course. What self-respecting photographer would do that? Well, a friend and photographer I respected had, and suggested I give it a try.
My first picture: A 160-year-old Bur Oak tree sitting in a cornfield near my Wisconsin home. I had driven past that tree every day for 19 years, but I had never really looked at it.
That would change!
I decided to make a photo of that tree every day for a year -- before sunrise, after sunset, anytime, really. I was there, waiting and watching, taking note of the simple beauty I had missed for so long.
A darting blackbird . . . a nest of eggs . . . the full moon setting.
The valley of that tree became for me a foreign land full of strange and wonderful discoveries: a katydid, backlit by the sun; a moth camouflaged against the tree's bark; a firefly painting a yellow brushstroke as it flew past my lens.
My hometown paper caught wind of my project. The story generated so much interest I created a Facebook page.
Soon, thousands of followers around the world were waiting for my daily posts. As the year drew to a close, those followers began sending forlorn messages, saying how much they would miss That Tree.
I invited anyone who could to join me on Day 365 for the final photo. Three hundred people showed up (and 12 dogs). Those who couldn't come sent objects to decorate the tree.
It was, as my buddy Ross Lemery said, "The greatest outpouring of support he'd ever seen for someone who wasn't dead or dying."
That tree gave me healing and inspiration that I needed more than I had realized.
And it taught me to slow down, take time to look around, and appreciate the almost (but not quite) hidden beauty that abounds in our world -- sometimes even in your own backyard.
For more info:
Thanks for reading CBS NEWS.
Create your free account or log in
for more features.