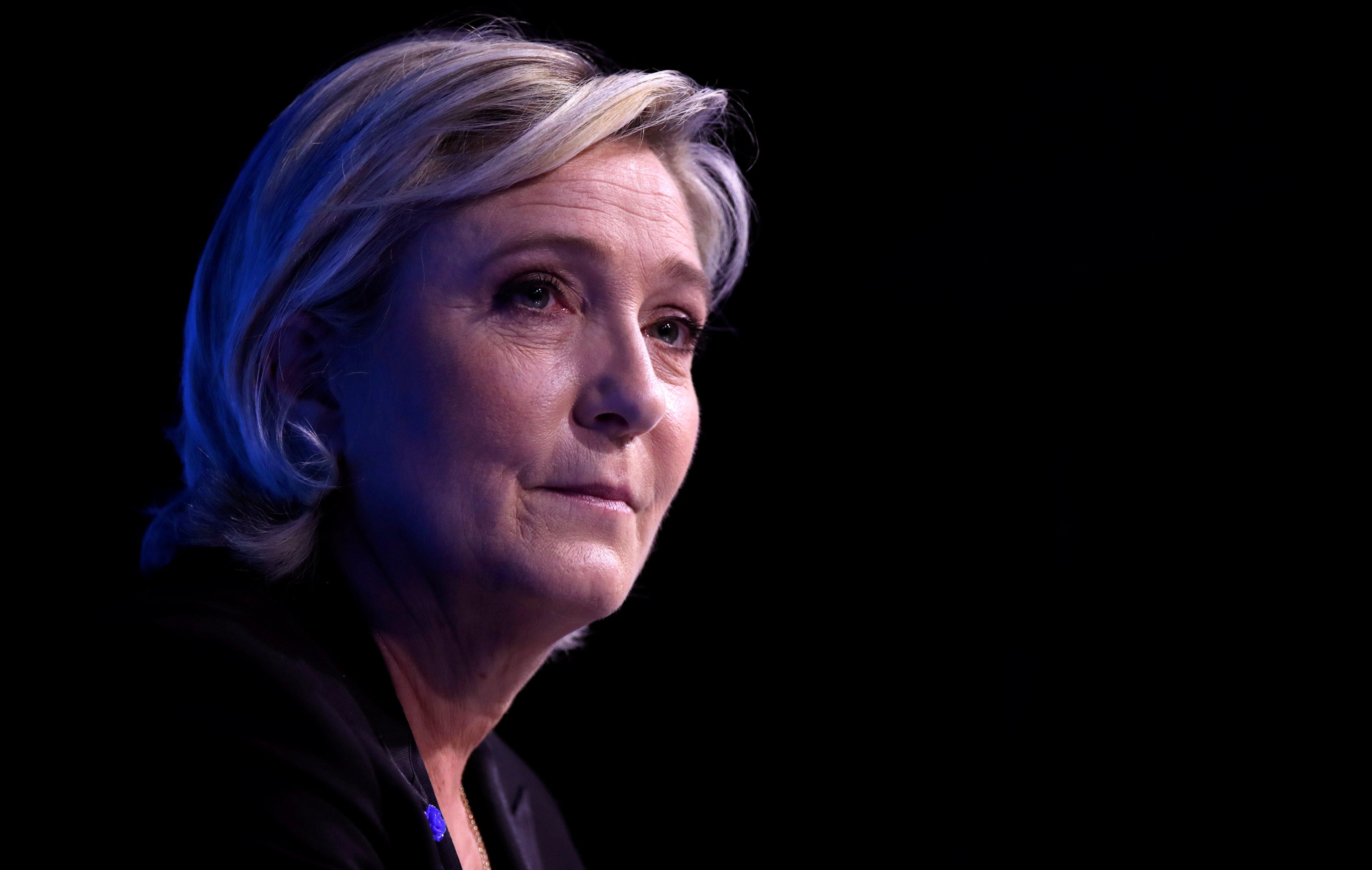 French far-right presidential candidate praises Trump
PARIS -- French far-right presidential candidate Marine Le Pen has nothing but praise for U.S. President Donald Trump, saying on Thursday that she thinks his actions so far are good for France.
Le Pen, who is leading in the latest opinion polls ahead of the spring election, told The Associated Press that "my only framework is what is in the interest of France."
She credited Trump with a series of accomplishments, including "the promotion of a form of intelligent protectionism, of economic patriotism," as well as his plan to change or scrap the North American Free Trade Agreement with Canada and Mexico, and his "rupture with total free trade imposed on the world."
So far, "There is no (untoward) international fallout" and "I only have reason to rejoice" in Trump's actions, she said.
Le Pen made the remarks after laying out her foreign policy approach were she to win the April 23 and May 7 election to replace unpopular Socialist President Francois Hollande, not seeking a second mandate.
She described a stark vision based on a multipolar world but with France going it alone, first laid out in a conference this month when her platform was made public.
Dozens of foreign diplomats were in attendance. The Saudi Arabian ambassador was among them as well as a U.S. embassy official, according to Bertrand Dutheil de la Rochere of Le Pen's National Front party.
The start of her speech was briefly interrupted by a bare-chested protester from the FEMEN group that has crashed at least two previous Le Pen events in recent years. The single protester screaming "Marine fictive feminist" -- the words written on her chest -- was carried off screaming by bodyguards.
Le Pen, unperturbable, continued, decrying past actions by the United States as "strategic adventurism (that) has harmed what we consider to be our interests." She attributed actions in Iraq, Syria and Libya to the United States, as well as the fallout, from the surge in migrants to destabilization in the Mediterranean and "dangerous games with Islamic militias."
"We are hoping that with the election of President Donald Trump there will be a major shift, nearly a complete makeover, which would be positive not only for the world but also for the United States," Le Pen said.
Le Pen, leader of the anti-immigration National Front, wants to pull France out of the European Union, do away with the euro currency and crack down on what she calls "massive immigration." She also insists that France must be its own defender, leaving NATO and defending itself.
"To assure France's independence and the freedom of the French people, there is no price too high, there is no combat too frightening to be taken on," she said, adding that "no ally, no treaty, no alliance will decide French policies."
Polls have consistently put Le Pen among the top two ranked candidates for the first round of voting, and recent polls put her first. However, the soundings never see her in the final round.
Her current top opponent, centrist Emmanuel Macron, joined forces on Wednesday with a long-time centrist politician Francois Bayrou, who ensured Macron his backing, a move the candidate called "a real turning point."
Conservative candidate Francois Fillon, a former prime minister, has lost momentum over a corruption scandal concerning potential fake parliamentary aide jobs for his wife and two of his children. Le Pen, too, is caught up in corruption scandals involving parliamentary aids at the European parliament. One aide was charged on Wednesday with breach of trust. Her bodyguard, also questioned, was back on the job Thursday.
Speaking to AP, Le Pen forcefully rejected compliments from white supremacist David Duke, who referred to her in a tweet as a "strong and intelligent woman" after praising her father, National Front party founder Jean-Marie Le Pen as a "great patriot."
Marine Le Pen called Duke a "provocateur," saying she has no ties to him and adding, "I don't want his support. He can keep it for himself."
Thanks for reading CBS NEWS.
Create your free account or log in
for more features.