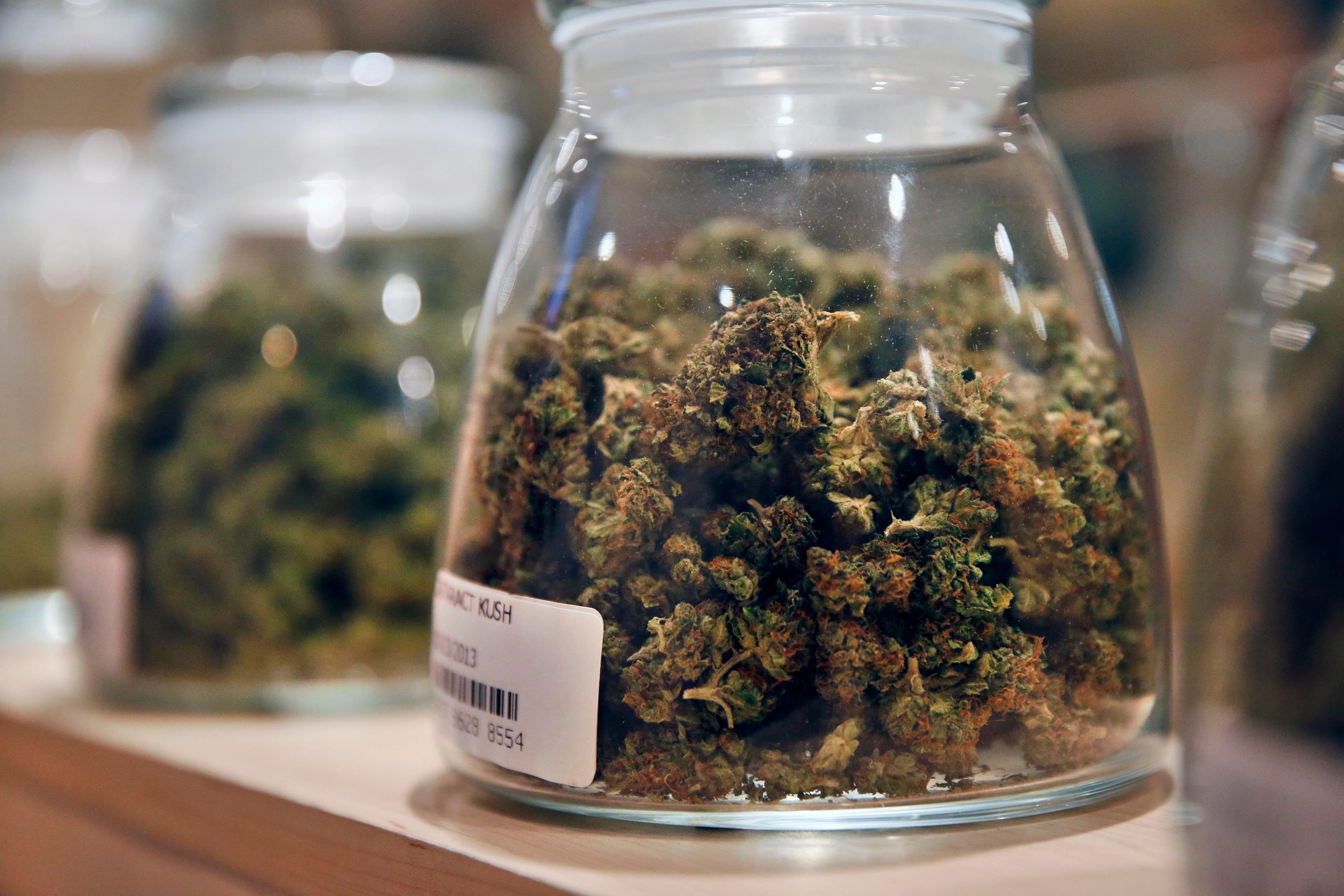 How pot smokers find budding romance online
This piece originally aired on March 30, 2015.
Colorado's legal pot industry has created a new gold rush, but far from growing weed, some entrepreneurs are cashing in without getting anywhere near the crop, reports CBS News correspondent Mark Strassmann.
Todd Mitchem, a 44-year-old divorced dad, said his dates often become debates about why he gets high three times a week.
"It could be a real deal-breaker," Mitchem said.
Marijuana is legal in Colorado, but it's not universally accepted.
"I used to joke that's it's not like the 'weed women' are falling out of the sky. There is still a stigma to the cannabis culture," he said.
Mitchem helped create an app called HighThere -- a sort of Facebook or Tinder for stoners -- where nearby cannabis users can connect. In its first five weeks, the app had more than 36,000 downloads.
"The cannabis industry is still very fragmented from a consumer-based perspective," Mitchem said. "We are starting at the cutting edge of pulling together all those consumers in one place where they can talk to each other, they can date, they can give advice on ways to use cannabis safely or ways to use it for medical purposes."
Accounts manager Megan Paige, 29, said she has a hard time making friends.
"I don't go out, I am not a bar girl, I don't like to drink," she said.
Paige uses pot, and HighThere.
Musician Sam Tagget, 39, is also on the app.
"It has people share what they like to do when they smoke, if they are energetic, or passive, if they are lazy or they just eat themselves into a coma or whatever. I like that," he said.
Paige said she's using HighThere to find friends because her fondness of cannabis poses problems for her.
"You can't necessarily light up next to someone who doesn't approve of it, you know, it makes it a little bit harder," she said.
HighThere might be one of the newest marijuana-related apps, but it's certainly not the first. So far on the Apple App store, there are almost 250 others.
Weedmaps points you to the nearest marijuana store. Leafly, a Yelp for weed varieties, recently received a multi-million dollar investment from an early backer of Facebook. Another new service, BumpUp, from CannaSys, Inc. is a rewards program for frequent marijuana consumers.
"They all have certain preferences just like any other product, whether its microbrews or wine," CannaSys, Inc. CEO Chad Jennewine said.
He used to grow pot for a living and now he helps others sell it. His app sends discounts to big pot spenders, and helps stores create loyal customers.
"That market just gets bigger and bigger and that opportunity continues to grow," he said. "The dollars signs are definitely in everyone's eyes."
These marijuana apps work only in the 23 states where pot is legal recreationally or medicinally. It's a sizeable and growing market; an estimated 15 million pot consumers.
"We are past the bag of weed scenario. We are now into 'How do you run a company, how do you hire employees, how do you deal with the banking issues? How do you do that and still function and thrive?'" Mitchem said.
In Colorado, marijuana apps are just one part of the fast-growing "Weed 2.0" economy.
Thanks for reading CBS NEWS.
Create your free account or log in
for more features.