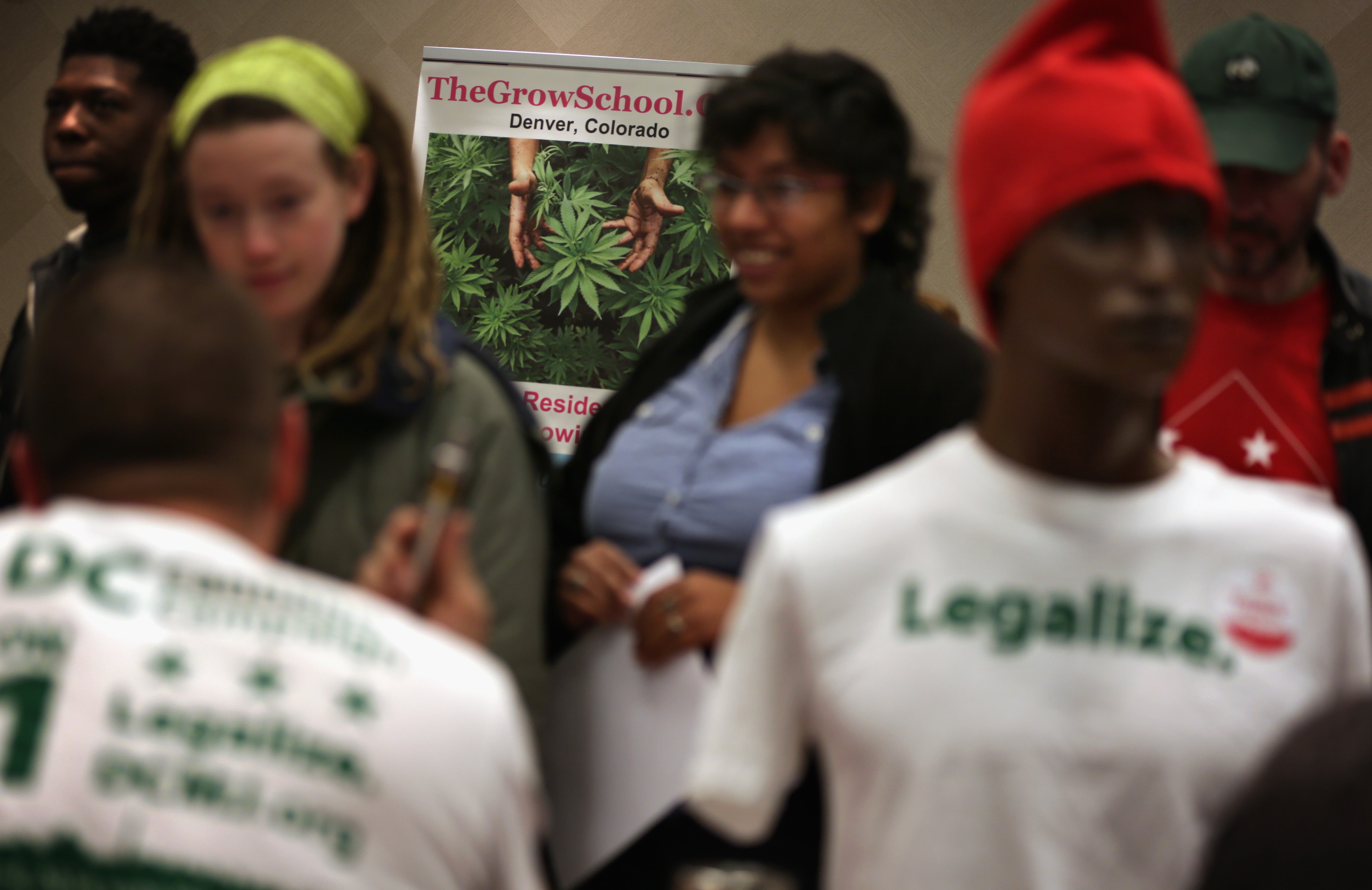 How do marijuana advocates rate Eric Holder's legacy?
When Eric Holder steps down as attorney general, he'll leave behind a legacy on more than just civil rights issues. For advocates of recreational marijuana use, Holder was a progressive leader who played a key role in the early days of legalization at the state level.
"He has established a foundation that other attorney generals will build on," Dr. Malik Burnett, the policy manager at the Drug Policy Alliance told CBS News during a marijuana expo in Washington, D.C. that took place over the weekend. "He's been progressive on marijuana issues, as progressive as an AG who has to uphold the federal ban on marijuana can be."
The key was a policy of nonintervention at the federal level. In 2013, almost a year after Washington state and Colorado voted to legalize recreational marijuana, the administration announced it would not sue those states to comply with the federal ban on marijuana. It also issued new guidelines for all U.S. attorneys, in what was known as the "Cole Memo," recommending that they only focus on prosecuting major cases. The Justice Department (DOJ) laid out eight high-priority areas for enforcement, including preventing the distribution of marijuana to minors, preventing revenue from marijuana sales from going to criminal enterprises, and preventing marijuana possession or use on federal property.
Burnett called the memo "groundbreaking," saying it "provided a bridge that could reconcile the differences between state and local law and ultimately allowed those businesses to exist and to progress."
Later, Holder issued guidance making it easier for lawful marijuana businesses to have access to US banks. And when some members of Congress called on him to block Washington, D.C. from legalizing the possession of marijuana for recreational purposes, Holder declined to intervene.
Still, some enthusiasts say he could have done more.
"Well it's still not legal. He has not done anything to get it off of 'Schedule 1' (DEA designation) when it clearly has medical purposes and uses. What's holding it up?" Michael McLay, an attendee at the convention, told CBS News.
Marijuana is classified as a Schedule 1 substance under the federal Controlled Substances Act, the same classification for dangerous drugs like heroin and LSD. The Attorney General has the power to change these categories if there is an acceptable medical use for the drug, but Holder has repeatedly said any changes to the scheduling status of marijuana should be made by Congress.
"There is a legitimate debate to be heard on both sides of that questions where marijuana ought to be in terms of its scheduling and taking into account all the empirical evidence that we can garner to see if it is a serious drug that would warrant class 1 categorization or should it be some other place," Holder said during a speech at the National Press Club last month. "This is something that would be well informed by having Congressional hearings and Congressional action and informed by a policy determination that the Administration would be glad to share."
McLay said "political reasons" were behind the delay in changing the drug's classification.
But some see Holder's deference to Congress as a smart move in the long game to legalize marijuana.
"By unilaterally removing marijuana from the controlled substances act that would have been a radical step given that the marijuana legalization movement is still in its infancy. I think ultimately as you see more and more states ending marijuana prohibition, the attorney general and Congress will find a better place for marijuana," Malik said.
He also sees Holder's actions on marijuana as directly linked toward his efforts to reduce the U.S. prison population and create a fairer criminal justice system.
"What marijuana is is a gateway to the criminal justice system," Malik said. "Police use marijuana as a pretext towards finding other crimes they can ultimately charge people with and put them into the federal justice system or into state jailing systems. Ending marijuana (prohibition) ultimately helps lower the criminal justice problem we have in the United States."
But it's still unclear whether Loretta Lynch, President Obama's nominee to succeed Holder at the helm of DOJ, will continue down the path that Holder has taken the agency if she is confirmed.
At her confirmation hearing in January, Lynch said she does not support legalization.
"Not only do I not support legalization of marijuana, it is not the position of the Department of Justice currently, to support the legalization, nor would it be the position should I become confirmed as attorney general," Lynch said.
She also said she didn't share the same opinion as Mr. Obama, who said in an interview last year that he doesn't believe the drug is more dangerous than alcohol.
"I certainly don't hold that view, and don't agree with that view of marijuana as a substance. I certainly think that the president was speaking from his personal experience and personal opinion -- neither of which I am able to share," she said.
Thanks for reading CBS NEWS.
Create your free account or log in
for more features.