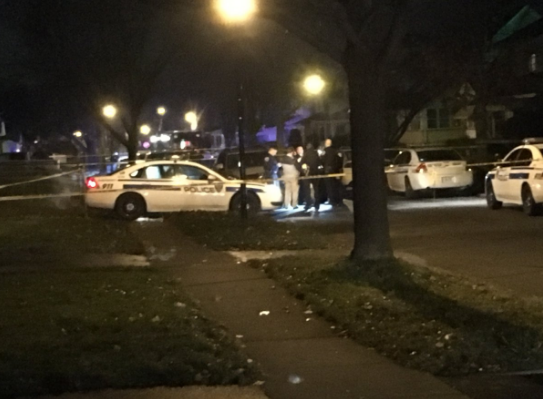 N.Y. woman suffers "horrific" injuries in pit bull attack, dog killed
ROCHESTER, N.Y. -- A woman in Rochester, New York, remains hospitalized with what police describe as "horrific" injuries after she was mauled by a pit bull before officers shot and killed the dog.
Police say 33-year-old Maria Schaffer is in guarded condition at a hospital Thursday, a day after she was attacked by a pit bull outside a home in Rochester. Officials say she suffered multiple wounds including extensive injuries to her arm.

Police say upon arrival, they discovered Schaffer unclothed, lying on the ground, CBS affiliate WROC reports. She was being mauled by what police described as a large, brown pit bull.
Police say a bystander, Jaime Cruz, 34, of Rochester, was attempting to verbally call the dog off, but was unsuccessful. He allegedly told them to shoot the dog, as it could not be contained. Cruz was later identified as the owner of the dog.
According to Deputy Chief Scott Peters, three officers discharged several rounds from their handguns and a 12 gauge shotgun, killing the dog.
Cruz was hit by an errant round from a handgun and transported to Strong Memorial Hospital. He is in stable condition, recovering from surgery.
Police say it's unclear if Cruz was hit by a ricochet, or was in the line of fire. All three officers have been placed on administrative leave following an investigation, as is standard protocol after an officer-involved shooting.
Peters says they have no standard protocol for dealing with a vicious dog, but that the officers acted appropriately.
"I have no doubt that the officers saved this woman's life," he said.
Police say they're unsure if this is a domestic incident, or why the woman was unclothed. Police say Shaffer and Cruz had a child together, but their exact relationship is unclear.
There had been no previous calls to the house for either a domestic incident or an animal incident.
Whether any charges will be filed is still undetermined. Police say they haven't been able to interview either victim, as they were undergoing treatment for their injuries.
Police are also working with Rochester Animal Services and the Humane Society as part of their investigation.
Thanks for reading CBS NEWS.
Create your free account or log in
for more features.