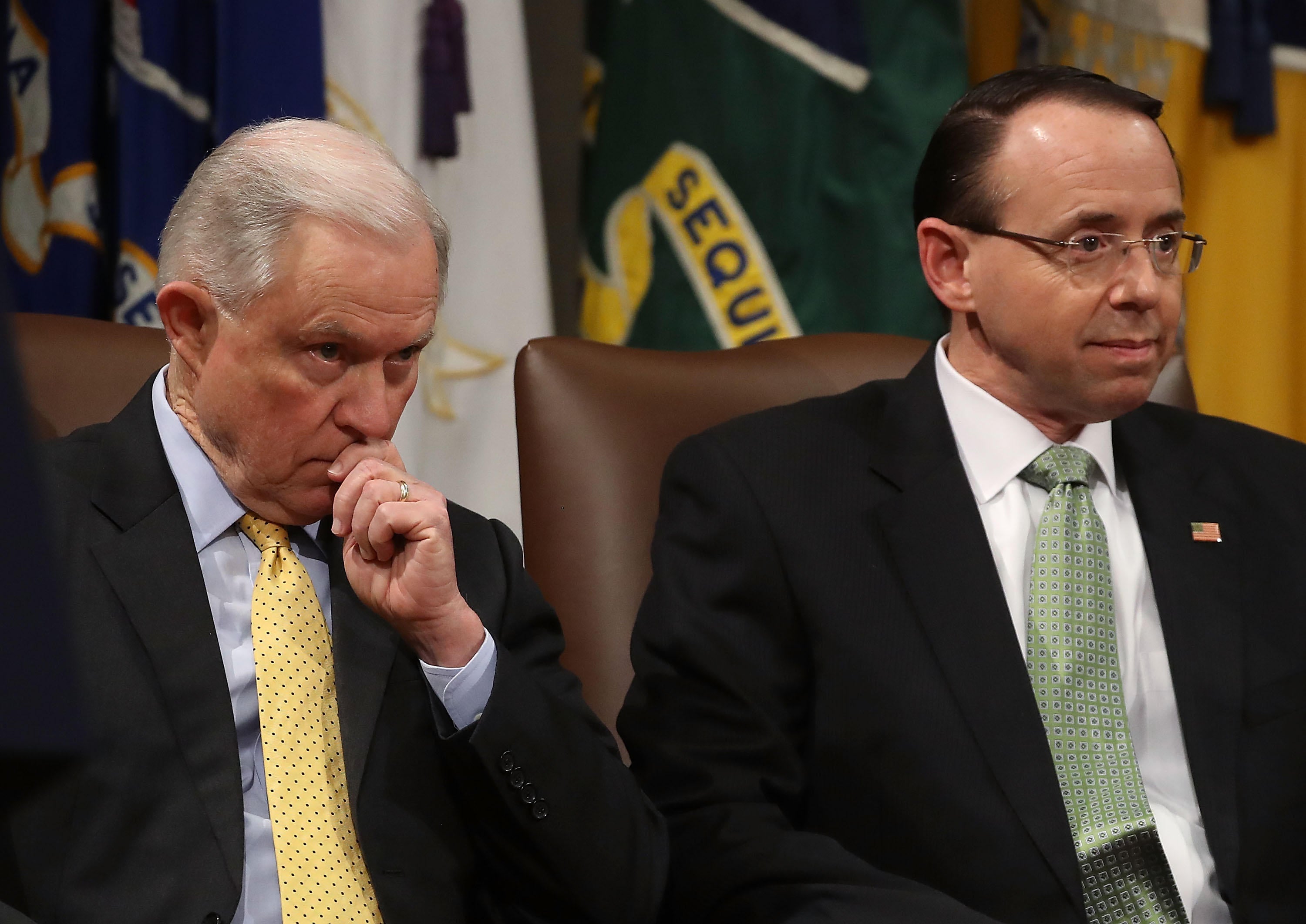 Marc Short says Trump has "no intention" of firing Rosenstein, Mueller
White House Director of Legislative Affairs Marc Short said Sunday that as far as he knows, President Trump "has no intention of firing Deputy Attorney General Rod Rosenstein and special counsel Robert Mueller.
He made the remarks on NBC's "Meet the Press," after The Washington Post reported that Attorney General Jeff Sessions told White House counsel Don McGahn last week he might have to leave his job if the president were to fire Rosenstein. The latest back and forth over Mueller's ouster comes after Senate lawmakers decided not to take up legislation that would protect the special counsel. Senate Majority Leader Mitch McConnell on Tuesday thwarted a bipartisan effort to protect Mueller's job, saying the bill was unnecessary because Mr. Trump will not fire Mueller.
It also follows reports that Rosenstein had informed Mr. Trump that he is not a target in the investigation into his longtime personal attorney Michael Cohen, two sources familiar with the investigation told CBS News chief White House correspondent Major Garrett. Rosenstein conveyed the message to top White House officials, among them White House counsel Don McGahn.
Short said while there's no predicting "how far off this investigation is going to veer," he faulted the news media for keeping at the narrative.
"The investigation is ongoing. We've complied in every possible way. We've provided thousands of documents. And again millions of dollars in taxpayer expense, with no evidence of collusion," said Short.
Short said, in response to the president's persistent tweets condemning the special counsel investigation as being biased, that the White House is simply frustrated with the scope of Robert Mueller's probe.
"I think that we all have frustrations that we believe that the scope has gone well beyond what was intended to be investigations into meddling in the election. And I think that the House and Senate have had their own investigations. The House has completed those. We're anxious for the Senate to complete its," said Short.
He added, "Special counsels have challenges in that they continue to go wide-ranging. This presidency, this administration has cooperated, provided thousands of documents. Taxpayers spent millions of dollars on this investigation. And to date we continue to cooperate without evidence of collusion. So yes. I think the president expresses a lot of frustration with where the special counsel investigation is."
Thanks for reading CBS NEWS.
Create your free account or log in
for more features.