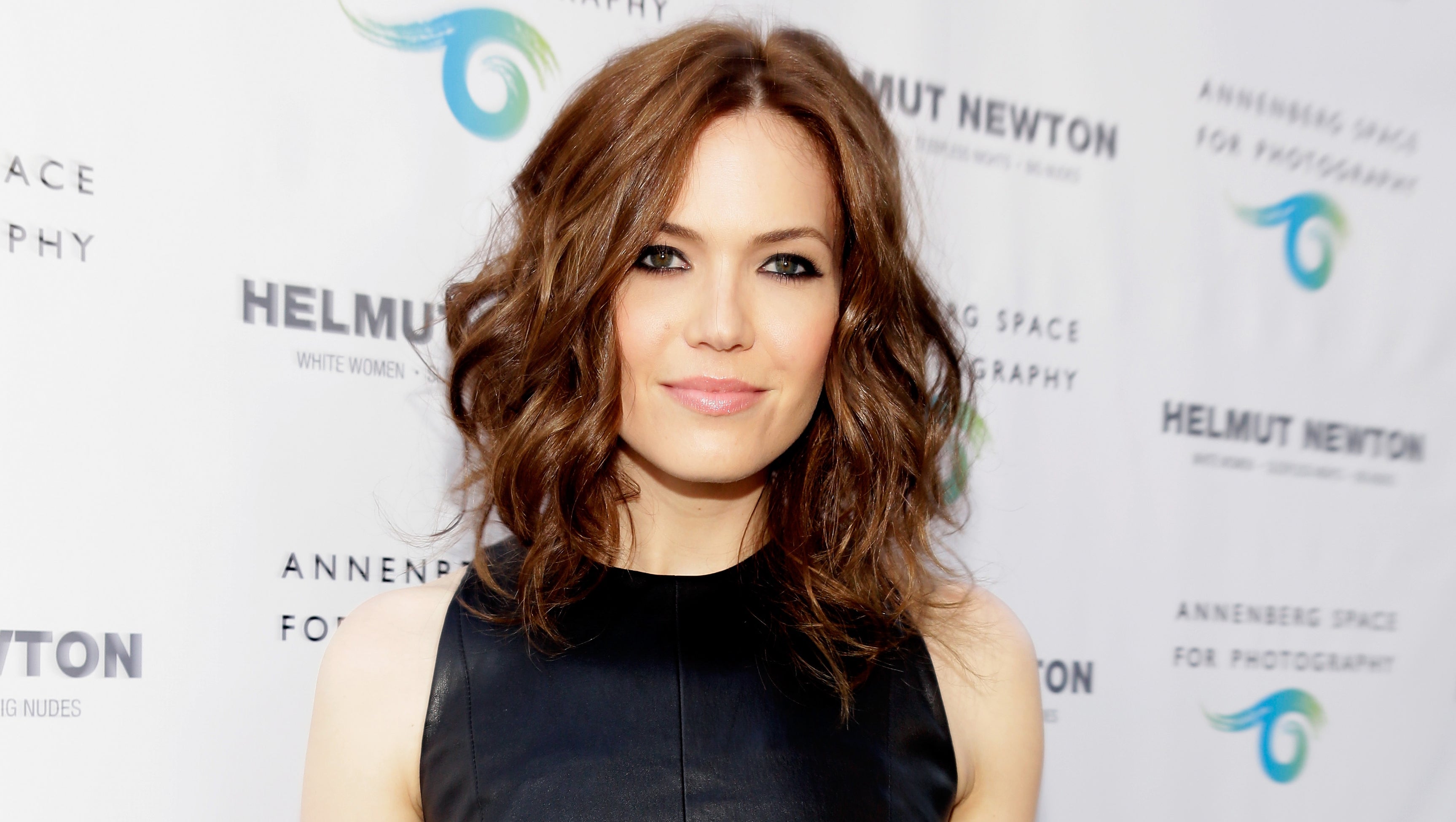 Mandy Moore: "2014 is the year of actual progress" on new album
Mandy Moore says 2014 is the year she'll finally get around to laying down tracks for a new album.
At least she hopes it is.
Moore's last release, "Amanda Leigh," came out in 2009, and Moore has had her eye on a follow-up ever since.
"I have decided that 2014 is the year of actual progress," Moore said during a recent visit to CBS News. "I'm hoping to start recording later this summer."
She's still fine-tuning the tone and direction of the album, but notes that it won't be reminiscent of the pop sound she used on her debut album, 1999's "So Real."
One thing she does know is that she will record the material at her husband's studio. Moore's husband just so happens to be singer/guitarist/songwriter Ryan Adams.
"He's an analog guy, so I'd like to sort of try my hand at that -- of not recording digitally -- recording to tape. And recording live on the floor with a band," said Moore. "It's something I haven't had a lot of experience with. I'm up for the challenge of trying that and making a record that way. We'll see if it works out."
Moore, 30, and Adams, 39, have been writing music together, too, and Moore even appears on Adams' upcoming album, due out in September.
"It's so fun to be able to share that with your partner," she said about Adams, her husband of five years.
Moore is currently flexing her vocal skills on Disney Jr.'s "Sheriff Callie's Wild West" TV series. Moore, who played the princess in Disney's 2010 animated Disney film "Tangled," voices the lead character on the children's TV show.
"It's fun to get into that childlike state of mind where there's no definitive direction to go in," Moore said. "You can try takes a million different ways. I sort of love that freedom."
The voice-over work allows Moore the flexibility to spend time with her other true loves: her pets. Moore and Adams have adopted four cats and two dogs -- and Moore has since become an advocate for homeless animals. She recently teamed with Purina Cat Chow's "Building Better Lives" program, which is donating $275,000 to shelters nationwide -- one in every state. The money will go towards adoption, renovation and nutritional support.
It's why Moore is asking pet lovers to share their adoption tales by using the hashtag #MyRescueStory. If 1,500 people share their stories via social media, Purina will donate an additional $50,000 to the adoption website, PetFinder.com.
She said it's important to continue to "raise awareness and advocate on behalf of homeless animals and animals that need to find their forever home. I think it's such a great option...I'm a big proponent of it. I think they can make some of the most incredible pets and just that unconditional love that you get. There's no greater feeling than walking home and walking into that love."
Check out the video above for Moore's best beauty tips and why her marriage to Adams works. Moore also brings an adorable furry friend along.
Thanks for reading CBS NEWS.
Create your free account or log in
for more features.