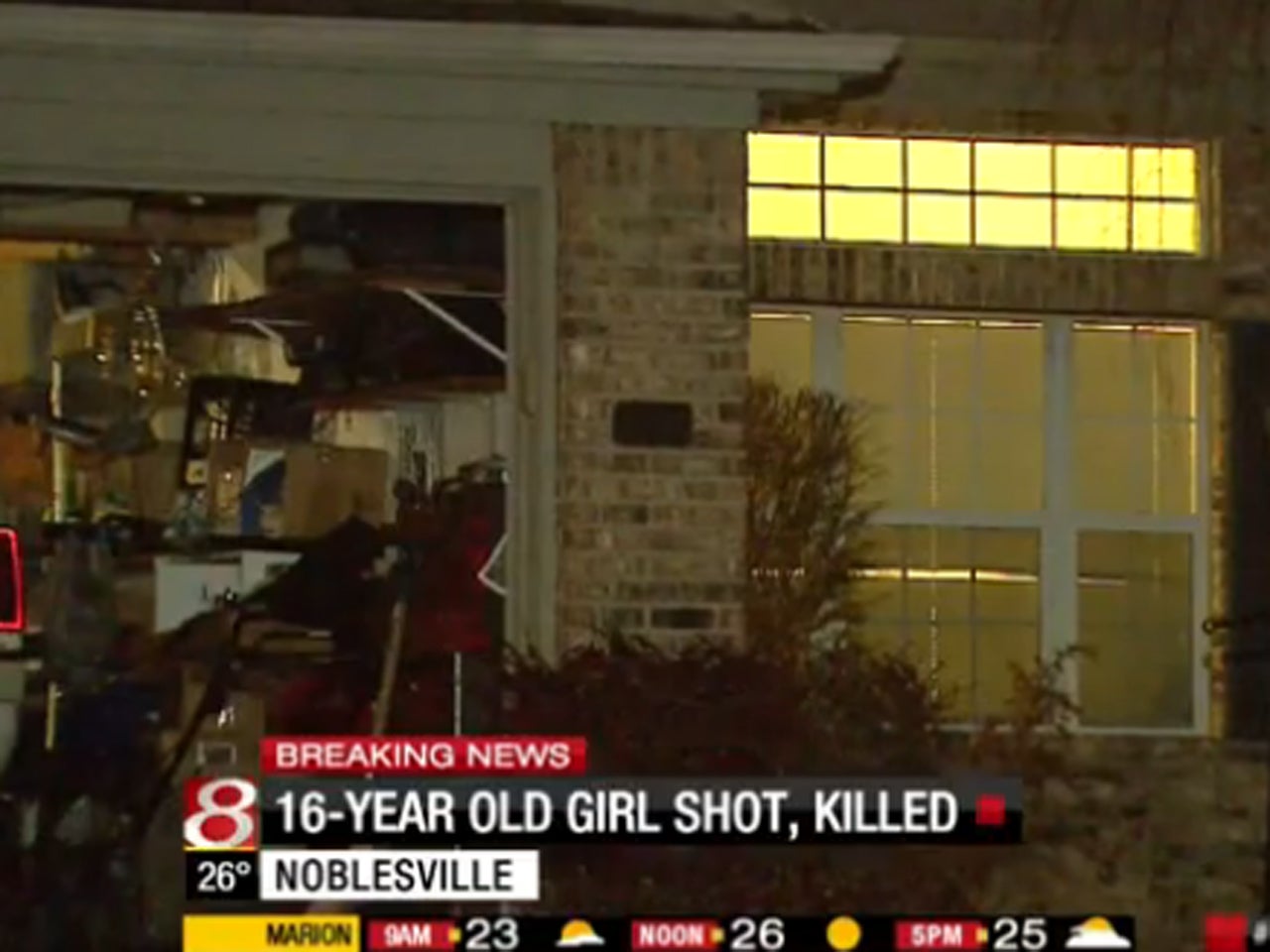 Man arrested in shooting death of Ind. teen "hero"
NOBLESVILLE, Ind. - Aubrey Peters, an Indiana teenager who helped to save two children after they fell into an icy reservoir in 2010, was killed Sunday in a shooting in an Indianapolis suburb.
Peters, 16, was pronounced dead at St. Vincent Hospital in Indianapolis late Sunday after suffering a gunshot wound to the chest inside a home in Noblesville, police said.
Noblesville Police Lt. Bruce Barnes said officers arrived at the home shortly before 11:30 p.m. after receiving a report of a person shot. He said they found Peters there unresponsive.
Police questioned three other people who were inside the house and arrested Jacob McDaniel, 20. He was being held in the Hamilton County Jail on Monday.
According to CBS affiliate WISH, McDaniel is charged with reckless homicide and pointing a firearm in the shooting death of Peters.
No one answered a call to the home where the shooting occurred Monday.
The American Red Cross of Greater Indianapolis honored Peters in 2011 for helping to save two young girls who had fallen through the ice on Morse Reservoir the year before.
Peters, then a seventh-grader, told investigators she heard the screams of 7-year-old and 4-year-old sisters and alerted her grandparents and called 911. One girl reached shore safely, but Peters' grandfather pulled the other out and resuscitated her.
Peters told WISH at the time that seeing the girls struggle in the water was "terrifying."
"It was like watching someone die and I hated it," she said.
Red Cross spokeswoman Ann Gregson recalled honoring Peters Monday and lamented her death.
"She stood out — they always do when they're younger," Gregson told WRTV. "Any time there is a senseless death, it just breaks your heart."
Thanks for reading CBS NEWS.
Create your free account or log in
for more features.